Moldova is the perfect place to spend your next holiday. If you have a passport from Egypt, you're eligible to get the Moldova eVisa. You can have this electronic visa through a digital procedure that will only take you a few minutes to complete. iVisa.com can advise you about the best way to obtain the Moldova eVisa for citizens of Egypt.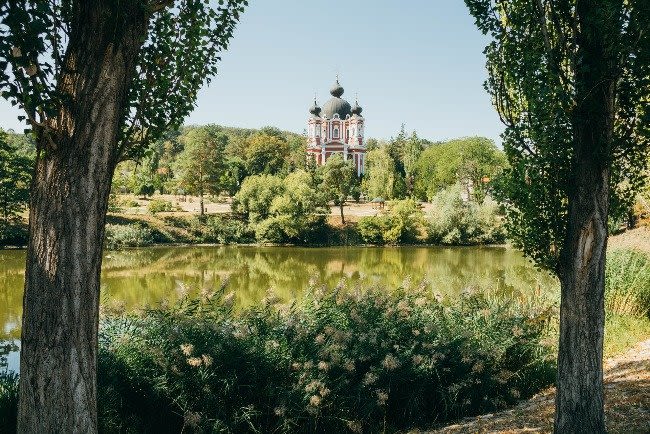 We have also detailed the health protocols you should know before taking your flight to Moldova. Our team of experts has all the tools to help you with the Moldova eVisa for citizens of Egypt.
Frequently Asked Questions
Should I get vaccinated to enter Moldova?
It isn't mandatory to get a vaccine before your trip to Moldova. Still, it could benefit you with some health guidelines.
Do I need a PCR test before my trip?
It's obligatory to take a PCR test before your trip. Make sure to take it within 72 hours before your arrival.
Let us help you with the Moldova eVisa for citizens of Egypt.
Is quarantine required?
Passengers who are unvaccinated or haven't shown proof of negative results from a COVID test will need to quarantine for 2 weeks.
What is the Moldova eVisa, and how is the application?
The Moldova eVisa is the official document that permits entry to Moldova. It's available for these purposes, tourism, business, visiting a family member, attending a sports event, or a cultural conference. It's valid for up to 90 days after arrival and allows a Single Entry.
Review the application process:
First: Complete the online form with your details and pick a processing time (Standard, Rush, or Super Rush).
Second: Verify that your information is accurate and pay with a credit or debit card.
Third: Attach the required documentation (if applicable) and apply!
We will send the Moldova eVisa for citizens of Egypt to your email inbox at the agreed time. Display it to airport officers at your arrival in Moldova.
What are the processing times and fees?
Standard Processing time:

16 days

-

USD 90.00

.
Rush Processing time:

13 days

-

USD 110.00

.
Super Rush Processing time:

11 days

-

USD 140.00

.
What do I need to apply?
You need these items:
Valid Passport - Make sure your passport has a minimum validity of 3 months. Send a scan of the details page.
Applicant photo.
Return ticket.
Proof of accommodation.
Medical insurance.
Bank statement.
Cover letter.
Email address - Expect your documentation electronically.
Payment method - Pay for the service with a credit or debit card.
The Moldova eVisa for citizens of Egypt could be yours soon.
Can I rely on iVisa.com?
Of course! We have helped countless travelers with all types of travel requirements. We know how to handle the Moldova eVisa for citizens of Egypt.
Explore the user reviews section for more details about our services.
Where could I find more information?
Communicate with our customer care agents, who can help you with any inquiries about the Moldova eVisa for citizens of Egypt. We're available 24 hours a day.
iVisa.com is your ideal travel partner.
iVisa.com Recommends
The north of Moldova offers some fantastic natural landscapes. Explore Mount Balanesti that reaches 429 meters, where you can have an easy climbing experience. It's Moldova's highest peak and is surrounded by corn and wheat fields. The top will provide incredible views of the countryside. Continue with the Valley of the Hundred Hills, where you can find over 3,000 undulations. According to local belief, the mounds are graves by the ancient tribe Getae. The tribe used to assign sentinels on the hills as a way to prevent an invasion. We can assure you that the geologically symmetric landscape is unique in this world.
Visit Balti, the second-largest city in Moldova with over 120,000 inhabitants. The city architecture combines Romanian, Soviet, and neo-Romanian architecture styles. The vibrant atmosphere will make you want to stay more than one day here. Continue with the Barza Alba Divin Distillery. The site has won over 150 medals in spirits competitions. Check the production process and the rooms where the brandy is kept in oak barrels. Taste 10 types of 'divin' and apple cider. Moldova has so much to offer. Travel now.