According to Moldova's visa policy, there are 103 countries whose citizens can visit Moldova with only a passport as long as their stay does not exceed 90 days Per Entry. The rest of the nationalities must apply for a visa. Luckily, Moldova issues eVisas, meaning that you can avoid a trip to the nearest embassy or consulate and get your document easily by applying at home.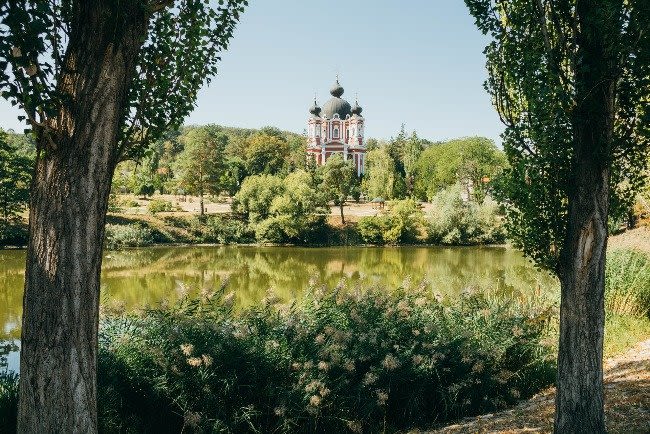 All you have to do to get the Moldova eVisa for citizens of Laos is to use the services provided by iVisa.com. If you're interested in learning more about this eVisa, then take a minute to read the following frequently asked questions.
Frequently Asked Questions
What are the current COVID requirements to enter Moldova?
The Covid-19 entry requirements to enter Moldova vary depending on your intended date of arrival. Therefore, we suggest you visit our FAQ section to get the most updated information about this topic.
What is a Moldova eVisa?
The Moldova eVisa for citizens of Laos is a travel document that allows you to enter Moldova for 90 days after arrival. This document can be used only for tourism. It shouldn't be used for work or study.
What items do I need to apply for the Moldova eVisa?
If you want to apply for a Moldova eVisa online, be sure of having the following documentation first:
Your passport - Check that it has at least 3 months of validity counting from the expected day of arrival.
A professional and recently taken passport-sized photo.
Copies of your valid flight tickets.
Proof of accommodation.
Recent bank statement.
A medical insurance.
Your current email address to get the eVisa.
A debit or credit card to complete payments.
Get more information about the Moldova eVisa for the citizens of Laos in the lines below.
What are the processing times and prices for this document?
Two factors influence the total price for this document. These are your nationality and the processing speed. The first one is determined by your passport, but in the case of the second, you can have a detailed explanation by checking our processing options + their prices:
Standard Processing Time -

USD 90.00

.
Rush Processing Time -

USD 110.00

.
Super Rush Processing Time -

USD 140.00

.
What is the process to get the Moldova eVisa for citizens of Laos online?
If you want to obtain this eVisa quickly and safely, we recommend you follow this series of steps. They are very easy to understand, so it shouldn't take a lot of time:
First: Answer the online application form with basic information about yourself and select the processing speed that's most suitable for you.
Second: Ensure that the information you registered is correct before continuing with the payment. In any case, our agents will be conscious of any errors and will inform you in advance.
Third: Upload and join the expected documentation to the form and click on 'submit' to finish the 3-step process.
Once you complete the process, wait for your eVisa, which will be sent by email.
How safe is iVisa.com?
Safety is always our main concern, so rest assured that your private information won't be at risk when using our platform. We have an amazing team and also an advanced online software that won't put your data in danger. Besides, we also have a comment section with all of our clients' reviews, so you can check it if you have any doubts.
Where can I learn more information about the Moldova eVisa for the Citizens of Laos?
In case you have other questions related to the Moldova eVisa for the Citizens of Laos, contact our agents through online chat. This option is available at the bubble in the lower corner of this page.
iVisa.com Recommends
Moldova is a very small country and most of its attractions are just two hours' drive from Chișinău, the capital city. The best you can do is to base yourself in that city, especially because you'll find a full range of accommodation options, from apartment rentals to luxury hotels.
Moldova is perhaps famous for its wine, and it is not for less because it is very delicious. Most Moldovan families make their wine at home, and that's why many wineries do not produce much wine for export. Wine is a new industry in this country, but luckily, it is growing very fast.
Wine is a very important part of Moldovan's culture, so you should visit the country during the first weekend of October to take part in the annual wine festival. This festival has been for 15 years and since most citizens only need an eVisa to enter, it's a lot easier to get to.
If you love wine and you want to visit a place that's particularly untouched by western tourism, then Moldova might be your best option. Besides, its architecture is also amazing so you won't get bored easily, even with its kind-of-troublesome public transportation.