A trip to Moldova, for either business or tourism purposes, may require a visa application process. There are 103 visa-exempt nationalities, and all others must obtain a visa.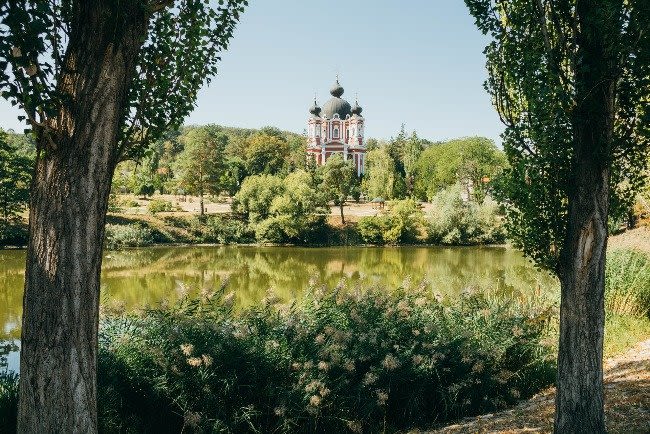 However, Moldova is one of the many countries that adopted the electronic visa system. As a result, you can apply for a Moldova eVisa online, especially if you have a passport from Lesotho. In other words, you can now apply for the Moldova eVisa for citizens of Lesotho from home!
iVisa.com is ready to help you through the application process to make it as easy as possible for you. For more information about the Moldova eVisa for citizens of Lesotho, please consult the answers to some of the most frequently asked questions below.
Frequently Asked Questions
What is a Moldova eVisa and what do I need to apply for it?
The Moldova eVisa is an authorized document that permits you to visit Moldova for a short trip (no more than 90 days, depending on the nationality).
Lesotho is among the nationalities that can apply for a Moldova eVisa online. With our platform, the application process involves minimal effort.
One of the things to consider before applying is the list of items and documents required, these are:
A valid passport - It should have at least 3 months of validity counting from the intended day of arrival.
A 2x2 passport-style photo.
Confirmed flight tickets.
Valid proof of accommodation.
Medical insurance.
An e-mail address that should be in use.
A valid debit or credit card for payments.
To see other valuable details about the Moldova eVisa for citizens of Lesotho, read the questions below.
How much does a Moldova eVisa cost?
At iVisa.com you can decide the processing time for your application, and depending on this alternative, you will have to pay specific fees.
These are the three processing options we offer. It is up to you to select the best one according to your travel arrangements:
Standard Processing Time:

16 days

-

USD 90.00

.
Rush Processing Time:

13 days

-

USD 110.00

.
Super Rush Processing Time:

11 days

-

USD 140.00

.
How to apply for the Moldova eVisa for Citizens of Lesotho?
It won't take you more than 15 or 20 minutes to apply for the Moldova eVisa for Citizens of Lesotho. The process we prepared is very easy to fulfill. All you have to do is to follow these steps:
Step one: Fill in the online application form with personal information about yourself and determine which processing option you prefer.
Step two: Review the information typed in the form to avoid mistakes and continue with the payment using your debit or credit card.
Step three: Attach the expected items to the form and send it by clicking on 'submit' to finish.
After completing the application form, wait for your eVisa. It will be sent by email.
How safe is iVisa.com?
Applying for your documents by using our services is very safe, mainly because we have an amazing team and advanced software that won't put your data in danger. Besides, we also have incredible clients that have left sincere views about us on our comment section so feel free to check it out!
Where can I find more information about the Moldova eVisa for Citizens of Lesotho?
Do not stress in case you have more questions about the Moldova eVisa for Citizens of Lesotho. If that's your situation right now, then you contact our agents to obtain better help.
iVisa.com Recommends
Moldova is a small-but-cozy land located in Eastern Europe. It is one of the best places to enjoy the old-world charm, including traditional customs and picturesque architecture.
Before traveling to Moldova, keep in mind that English is not an official language here. Moldova's official language is Romanian, and it used to be Moldovan until 2013. Aside from those two, Moldovans also speak fluent Russian. As for English and French, they often understand them since they learn them from school, but that doesn't mean they are fluent. However, do not worry about speaking English, they will probably understand you very well, especially with basic questions like directions, points of interest, etc.
We still recommend you to learn basic phrases in Romanian or Russian, like greetings, basic questions (for example, questions related to time or directions), and also questions about prices or buying things.
You can always pay a translator if it is necessary. A translator can be very helpful in specific tours or museums because these places are full of history and interesting facts that you should remember for life. To not lose these facts, better ask for help with a translator or a guide so that they can explain everything.