Are you into Moldova? The first thing to do in the travel checklist is to review whether you need a visa or not. There are 103 nationalities except for a Moldovan visa, the other remaining ones are the must-have countries of a Moldova e-Visa.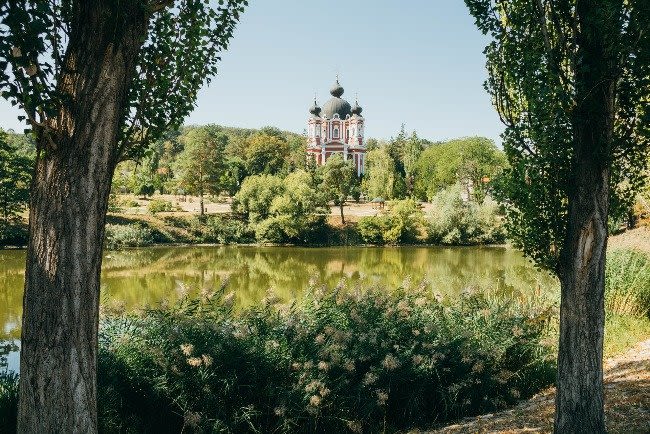 However, the country expedites visas for over 100 nationalities and they have the option to get an electronic visa. You can apply for one in a simple manner.
In case you have more questions about the procedure, go and check the frequently asked questions section.
Travel Restrictions FAQ
1. Vaccination required to enter the country?
All visa holders regardless of their country of origin and even if entering the borders with a Moldova e-Visa, must have the complete vaccination scheme with a room of 14 days of the last dose before boarding.
2. PCR Test required to enter the country?
The PCR test is obligatory, but other medical documents are added: a Quick Antigen test and the COVID-19 antibodies as well.
Take note of the conditions:
PCR 72 hours before boarding, it is 3 days.
Quick Antigen 48 hours before boarding, it is 2 days.
The COVID-19 antibodies with 90 days of validation, starting to count from the testing date.
3. Quarantine required upon arrival to the country?
The COVID-19 measures mandate the quarantine for 14 days for all those arriving.
Frequently Asked Questions
What is the $product and how do I apply for it?
The product price of your Moldova e-Visa varies, all depend on your decision of how quickly you want the process to take.
To apply please take into account:
Invitation letter: This applies for some countries including Liberia. The Migration Authority, the Asylum Office and entities focused on investment are the qualified ones to issue the document for you.
Valid passport: With at best 3 months since the expected flight. You will also need at least one free page for the stamps and the scan of your personal information page.
Up-to-date photo according to the passport guidelines.
Hotel room voucher or address of host.
Return ticket to Liberia.
Bank statements.
Confirmation of having travel medical insurance.
Email address: The PDF file with your Moldova e-Visa will arrive at this email. Do not forget to present the printed file on arrival.
Payment channels: Credit and debit cards, Alipay and WeChat.
Cost/processing times
You are the one putting the price of the process, it mainly depends on how rushed it is:
Standard: Takes

16 days

charging

USD $99.49

.
Rush: Takes

13 days

charging

USD $130.99

.
Super Rush:Takes

11 days

charging

USD $167.99

.
How many times can I enter Moldova with an e-Visa?
A Single Entry is what is permitted by the Moldova e-Visa.
Which is the expiration date of the Moldova e-Visa?
90 days after arrival.
How long can I stay in Moldova with an e-Visa?
30 days Per Entry, so plan accordingly.
Can I trust iVisa.com?
Because getting a Moldova e-Visa will feel a breeze for you. The process is composed of simple steps: fill the application, select processing times and pay, no bureaucratic long procedures. And the best part is you are not alone in case of any doubts or inquiries.
Where can I find more information?
Navigate through our website iVisa.com and get personalized results for your search criteria.
iVisa.com Recommends
For food lovers, a different suggestion to quench your Moldovan cravings, is the restaurant Gok-Okuz, a cozy and familiar spot in the capital downtown, whose specialty is Gagauzian food, which basically has Turkish, Russian and Romanian touches in the menu, being its signature main course are the "carne de miel", lamp meat with rice and roasted vegetables and "cavurma de gaină cu mămăligă", which is chicken meat with porridge. In its installations you can pair your food with a fine selection of wines including Chardonnay and other Moldovan variations.
If you are still hungry, with your Moldova e-Visa you could visit more restaurants, Vatra Neamului, an antique place with Eastern European-inspired menu that will submerge you in an atmosphere of music and flavors. Its signature food is the baked rabbit, the vegetable soups and the traditional pies always served with a glass of local wine. Definitely a must-see restaurant in Chişinău.
In case you are a coffee-lover the top choice will be Coffee Molka, perfect to spend the afternoon drinking a Turkish coffee while sitting on the terrace with a book from its library.