Are you interested in taking a trip to Moldova? Then you should check if you need a visa to enter the country. If you are among the 103 visa-exempt nationalities, then you only need a passport. If you are not, however, a visa is necessary.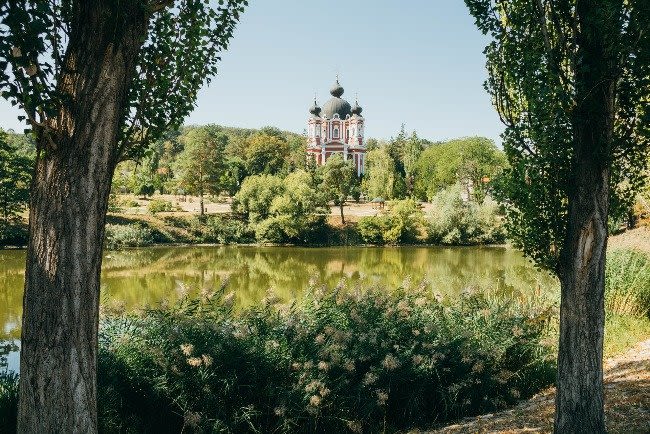 The good news is that Moldova issues electronic visas for the citizens of over 100 countries, meaning that you are entitled to get a Moldova eVisa online, and iVisa.com can help you with that. For further information, you should take a look at the answers to the most commonly asked questions below.
Keep reading to learn the basis for the Moldova eVisa for Citizens of Mauritania.
Frequently Asked Questions
Can the citizens of Mauritania apply for a Moldova eVisa online?
Yes. As a citizen of Mauritania, you qualify for a Moldova eVisa, and iVisa.com can help you apply for it in just a few minutes.
What documents do I need to apply for the Moldova eVisa for Citizens of Mauritania?
We are pleased to inform you that the requirements for a Moldova eVisa are easy to meet. All you need are a few documents and some information. During the application process, please have at hand the following:
Invitation letter, while this is not a requirement of all nationalities, citizens of Mauritania will need one. It must be issued by the Migration and Asylum Office of Moldova or by a government authority in the investment projects of interest for the national economy.
Valid passport, make sure that it is valid for another 3 months from your date of departure from Moldova. Your passport will also need to have one blank page.
Scan of the passport's information page.
Photo, as recent as possible.
Return flight ticket.
Proof of accommodation.
Bank statement.
Proof of travel medical insurance.
E-mail address, you receive the Moldova eVisa via e-mail in PDF format. Do not forget to print it out before you leave for Moldova.
Means of payment, iVisa.com allows payments with credit/debit cards.
We invite you to read more information about the Moldova eVisa for Citizens of Mauritania below.
How much does Moldova eVisa cost?
The amount you spend on a Moldova eVisa varies depending on the processing speed you choose for your application. Needless to say, the quicker you want your eVisa to arrive, the more you will have to pay for it.
The prices are:
Standard Processing -

16 days

-

USD 111.99

.
Rush Processing -

13 days

-

USD 151.99

.
Super Rush Processing -

11 days

-

USD 208.99

.
Learn more about the Moldova eVisa for Citizens of Mauritania with the information in the following lines.
How is the application process?
As soon as you access the application page, you will find the form provided by iVisa.com. You will find it easy to complete, but if you need assistance or have any concerns, do not hesitate to contact customer support agents.
The application form consists of 3 steps:
In the first step, you will need to fill in some general information and select a processing time.
In the second step, you will need to provide the payment and review your form to ensure it does not contain any mistakes.
In the third step, you can submit your application after uploading the documents required and let iVisa.com handle the rest.
Be ready to receive your document in your email box after that.
Is iVisa.com 100% safe?
Applying for an online visa might be intimidating at first sight, but be aware that iVisa.com offers an incredible service and high-quality software to avoid any issue or inconvenience.
Therefore, your information won't be in the wrong hands. If you still feel unsure, then feel free to Check our reviews.
Where do I get more information about the Moldova eVisa for Citizens of Mauritania?
Read more about the Moldova eVisa for Citizens of Mauritania on our website or contact our agents if you prefer personal and faster attention.
iVisa.com Recommends
Moldova is an Eastern European nation and a former Soviet republic. Its popularity has risen thanks to its varied territory that includes forests, rocky hills, and vineyards. Its wine regions include Nistreana, known for red wines, and Codru, with some of the largest wineries in the world. Chisinau is its capital city, and it is famous for having Soviet-style architecture.
In Moldova, you can visit iconic places such as the main cathedral of the Russian Orthodox Church, known as the Cathedral of the Nativity. This cathedral was commissioned by the Governor of New Russia in 1830. It was built in the 1830s to a neoclassical design by Abram Melnikov. Sadly it was bombed during World War II, and its bell tower was destroyed then. However, in 1997, a new bell tower was built, and the cathedral has been undergoing renovations since then.
Another historical place that you cannot miss is the Soroca Fort, a historical fort known for its well-preserved fortress, created by the Moldovan prince Stephen the Great in 1499.