If you want to travel to Moldova as a citizen of Mongolia, here at iVisa.com We will provide you with all the necessary information so that you can apply and experience your trip in Europe to the fullest.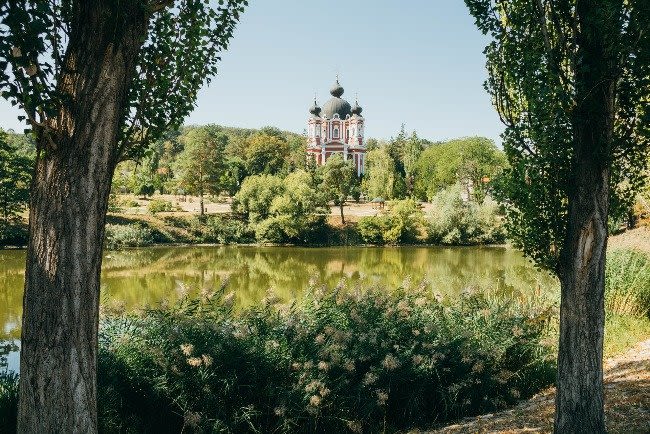 Recently Moldova has opened its doors to international tourism, with some restrictions and rules to take into account. This country is very diverse and can be a window to the past. As several of its cities still practice ancient traditions, which in the past belonged to the Soviet empire.
In Moldova you can have very good experiences, this small country of the European continent has a great natural potential, besides, historical richness and other surprises to discover. If you want to travel to Moldova as a citizen of Mongolia, you need to apply for the Moldova eVisa for Citizens of Mongolia.
That's why at iVisa.com we can help you complete, process, and receive your Moldova eVisa for Citizens of Mongolia.
Now you will receive all the necessary instructions to apply for the Moldova eVisa for Citizens of Mongolia. At iVisa.com We are strongly committed to giving you the best assistance and help that you need during this process.
Frequently Asked Questions
Are there any Covid restrictions to enter in Moldova?
Passengers must have a Covid-19 vaccination certificate showing that they were fully vaccinated at least 14 days before arrival.
The vaccination certificate must be written in English, French, German, Italian, Rumanian or Russian.
Passengers who do not have a vaccine certificate could be subject to self-isolation for 14 days.
What means to apply for the Moldova eVisa for Citizens of Mongolia?
Mongolia citizens can now take advantage of Moldova's new e-Visa program. You can get your e-Visa online in a digital format that works exactly like a paper visa without having to travel to the embassy or consulate.
The Moldova e-Visa is good for up to 180 days, depending on your country of origin.
How many times can I enter Moldova with the E-Visa?
There are single, double, or multiple entry types. Single entry means you can enter the country once. Double entry means you can enter the country twice. Multiple entries means that, within the validity period of your visa, you can enter the country as many times as you need.
Your Moldova e-Visa for Citizens of Mongolia allows visitors from Mongolia Single Entry into the country. So please make sure you plan accordingly.
I should I start the process of getting the Moldova eVisa for Citizens of Mongolia?
First, fill out all your details in the iVisa.com application form, then choose a processing time that is suitable for your travel needs.
Second. Make sure all the details you entered are correct, after verifying this you can pay the fees online using a debit or credit card.
Third. The last step is to scan and upload your passport and other documents. After that, click on the "submit" button.
Which type of documents are required to apply the Moldova eVisa for Citizens of Mongolia?
To apply for the Moldova eVisa you will need the following documents:
A passport that has at least 6 months of validation.
Your email address for you to obtain your Visa.
Your professional photo. iVisa.com professional service can help you get one.
Valid payment options like Debit/Credit card to pay fees.
What are the processing times and prices?
Standard processing time:

16 days

-

USD 90.00

.
Rush processing time:

13 days

-

USD 110.00

.
Super Rush processing time:

11 days

-

USD 140.00

.
Is it secure to use iVisa.com to arrange my Moldova eVisa?
Yes, it is secure to use iVisa.com as your service provider. You can trust your data is safe with us and feel assured. You can check our reviews and get to know the quality of work we do for our customers.
In case of having more questions, where can I find more information?
You can always contact our customer service team for any further questions or doubts. We are available 24/7 to answer any additional questions, guidance, or queries.
We appreciate the value of choosing iVisa.com and that is why we want to make you feel like you are in good hands.
iVisa.com Recommends
Moldova is a small European country where the history of the past connects with the present, the country also has spectacular places with vast green meadows, cities full of diverse architectural styles and new generations emerging with new ideas and ways of perceiving life.
If you want to immerse yourself in the history of Moldova you can visit the city of Transdniestr, one of the most unusual cities in the world. This city has its own government, its own currency and its own military army. The culture and traditions of the disappeared soviet empire are still practiced there.
To experience the Moldovan culture that lives more above the present you can visit the Parcul Catedralei, this open-air park is an important place where young people, university students and all kinds of people gather to enjoy meetings, picnics or have a casual wine over the sunset of the Nativity of Christ Metropolitan Cathedral.