Moldova is located between beautiful forests, hills, and vineyards. This European country has about two and a half million inhabitants, whose official language is Romanian. Moldova has been an independent country for about 30 years, after the disappearance of the Soviet Union.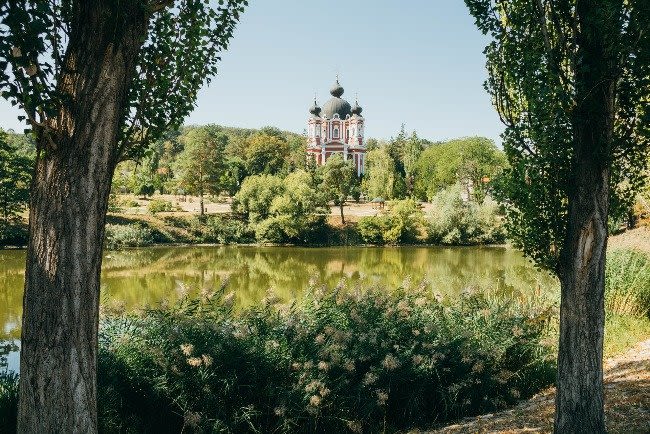 Moldova is maybe best known for its wine, but it holds more surprises, with a peaceful atmosphere. It is a very safe country to visit with many green spaces, parks, and cultural sites. If you want to travel to Moldova as a citizen of Mozambique, you need to apply for the Moldova eVisa for Citizens of Mozambique.
Here at iVisa.com we will guide you through the process of applying for the Moldova eVisa for Citizens of Mozambique.
Now you will get the complete information about how to continue. Please follow the instructions. iVisa.com is strongly committed to provide you with the best service and support that you need during this process.
Frequently Asked Questions
So how should I start the process of getting the Moldova eVisa for Citizens of Mozambique?
First, fill out all your details in the iVisa.com application form ,then choose a processing time that is suitable for your travel needs.
Second. Make sure all the details you entered are correct, after verifying this you can pay the fees online using a debit or credit card.
Third. The last step is to scan and upload your passport and other documents. After that, Click on the "submit" button.
Which documents do I need in order to apply?
To apply for the Moldova eVisa you will need the following documents:
A passport that has at least 6 months of validation.
Your email address for you to obtain your Visa.
Your professional photo iVisa.com professional service can help you to get one.
Valid payment options like Debit/Credit card to pay fees.
What are the processing times and prices?
Standard processing time:

16 days

-

USD 90.00

.
Rush processing time:

13 days

-

USD 110.00

.
Super rush processing time:

11 days

-

USD 140.00

.
Is it secure to use iVisa.com to arrange my Moldova eVisa?
Yes, it is secure to use iVisa.com as your service provider. You can trust your data is safe with us and feel assured. You can check our reviews and get to know the quality of work we do for our customers.
I have more questions, where can I find more information?
You can always contact our customer service team for any further questions or doubts. We are available 24/7 to answer any additional questions, guidance or any queries.
We appreciate the value of choosing iVisa.com and that is why we want to make you feel like you are in good hands.
iVisa.com Recommends
Moldova is a European country that played an important role in history during the Soviet years. The Ottoman Empire and Russia have strongly influenced the culture of Moldova. Romania is a country that shares many customs and traditions with Moldova, even their language with variations in accents.
The best time to explore Moldova is in spring, summer, or autumn, when the whole country exhibits its natural beauty and warm weather.
Historical and cultural sites are also part of the destinations you can enjoy. You can visit the Chondrite Monastery of Orheiul Vechi, an architectural masterpiece considered a UNESCO World Heritage Site. In addition, many other religious temples also offer experiences full of history and culture such as the temples of Capriana, Tipova, Noul Neamt and Ciuflea.
The gastronomy of Moldova can also be one of your greatest discoveries when visiting this country. Moldova has a wide range of gastronomy that can satisfy almost any palate. The most famous dishes you should try are the placintes with cheese, potatoes, cabbage, mamaliga with cheese, zeama or friptura.
Moldova is undoubtedly a country that has a lot to offer. Dare to immerse yourself in this adventure and get to know this fascinating European country.