The Moldovan government has created this electronic visa system in order to make it easier and more convenient for citizens of Qatar who want to visit their country, whether on business or pleasure.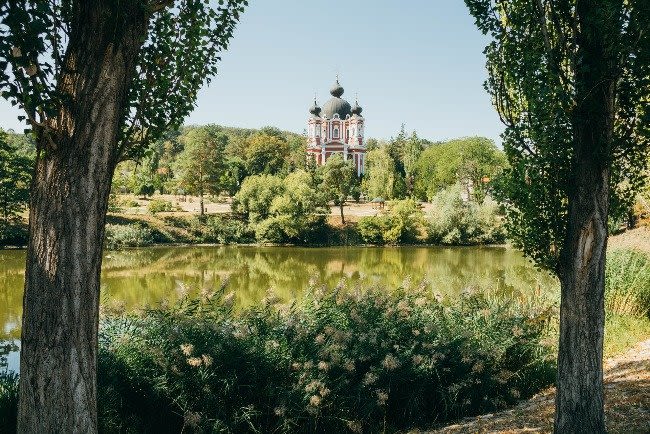 The process takes just a few minutes and doesn't require any paperwork at all, you don't even need an address! All you have to do is submit your information online and pay the fee (QAR 200).
In this article, we'll explore how to do it easily for the Moldova eVisa for Citizens of Qatar.
Frequently Asked Questions
Can citizens of Qatar apply for an eVisa online? Yes, they can.
Yes. As a citizen of Qatar, you qualify to get a Moldova visa, and iVisa.com helps you apply for it in a matter of minutes.
What documents do I need to fulfill to apply for a Moldova eVisa?
You will need to provide the following documents and information when applying for a Moldova eVisa for Citizens of Qatar:
Make sure you have a valid passport for at least three months after your date of departure from the country. You may need to add a blank page to your passport.
Passport page scan. Scan the information page of the passport.
A Photo, as recent as possible.
The ticket for the return flight is required.
Provide proof of accommodation.
Bank statement.
Proof of travel medical insurance.
E-mail address. You receive the Moldova eVisa via e-mail in PDF format. Do not forget to print it out before you leave for Moldova.
Payment. iVisa.com takes credit/debit cards.
What should I know about the online application form?
The form that iVisa.com provides you with when you access the application page is straightforward to complete. It's simple to do, but if you need help or have questions, contact iVisa's customer care at any time.
The service is available 24 hours a day, 7 days a week, entirely free of charge.
The iVisa.com application form is made up of two parts. The first step is to fill out some basic information and select a processing time for the first part; the second part is to pay your fee and go over your application to make sure there are no mistakes.
After that, you may submit your application to iVisa.com, which will handle your request and send you an email with your e-visa in a couple of days.
How long does it take for my request to be ready?
You can choose the time frame in which your Moldova eVisa for Citizens of Qatar arrives. iVisa.com offers 3 options to pick from.
Standard Processing Time: Our visa will be ready in

16 days

.
Rush Processing Time: Your visa will be ready in

13 days

for your Moldova eVisa.
Super Rush Processing Time: Your visa will be ready in

11 days

.
What are the fees for a visa to Moldova?
Depending on how fast you want your Moldova eVisa for Citizens of Qatarto be processed, the price varies. The faster you want your Moldova eVisa, the more you will need to pay.
Standard Processing Time -

USD 113.99

.
Rush Processing Time -

USD 151.99

.
Super Rush Processing Time -

USD 206.99

.
Each time, the fee is already included.
How long is the Moldova visa valid?
TheMoldova eVisa for Citizens of Qatar is a Single Entry visa, which means the visa expires 90 days after arrival. Therefore, before applying for this visa, please ensure that you will not need to re-enter Moldova after 90 days.
Can I trust iVisa.com?
Of course, you can trust us, please check out our review's section at any time.
I have other questions; how can I contact you?
We are always available to assist you. Our customer service experts are eager to help you. Email us at Email if you need assistance at [email protected].
iVisa.com Recommends
Moldova is a small country with a lot of places to visit. One of the most famous is the capital city, Chișinău. It has many old buildings and other interesting attractions, such as the National Museum of Archaeology and the Memorial House of Stefan Cel Mare. The Memorial House of Stefan Cel Mare is the house where the Moldovan voivode lived. It was built in 1510.
Another great place to visit is the Moldovan countryside. When you are in Moldova, you would like to visit the wine regions to try one of the most famous wines around the world. You can also see many old monasteries that are worth visiting.