Senegalese citizens wishing to visit Moldova are now eligible to apply for the Moldova eVisa for citizens of Senegal online. iVisa.com prepared a straightforward procedure that does not take more than 10 minutes to complete. Our experts will process your request, and they will assist you at any time you need it.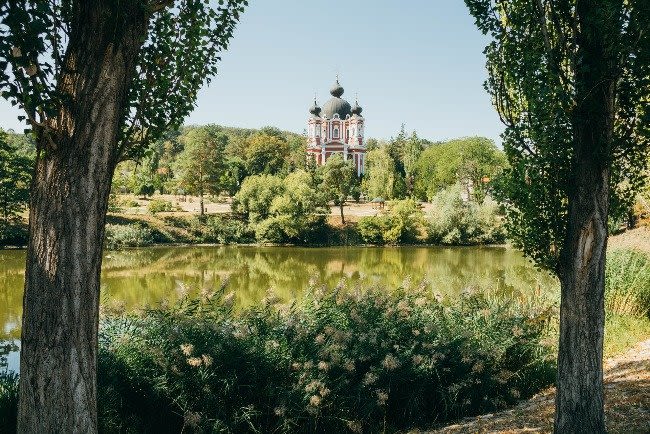 Find out more about the Moldova eVisa for citizens of Senegal in the following lines.
Frequently Asked Questions
What is the Moldova eVisa for citizens of Senegal?
It is a required travel document designed by immigration authorities that collects information from arriving passengers coming from Senegal. It works as an electronic permit that attaches itself to your passport without even noticing! However, it is only for a single entry which means you will need to apply for another Moldova eVisa for citizens of Senegal the times you need it.
What are the requisites to apply for the Moldova eVisa for citizens of Senegal?
You will need to provide the following info:
Your email address with six months of validity.
Any of your debit or credit cards.
A proof of accommodation.
A proof of maintenance.
Travel insurance.
Your passport.
How much does it cost to get my eVisa with iVisa.com?
First, you will need to pay a government charge for the Moldova eVisa for citizens of Senegal USD 60.00. Besides, you will have to pay another fee for the service you will receive from us.
Standard Processing Time: In

16 days

, you receive your eVisa for

USD 111.99

.
Rush Processing Time: You wait

13 days

to get your travel permit, but it costs

USD 151.99

.
Super Rush Processing Time: For

USD 208.99

, you receive the fastest service

11 days

.
How can I get the Moldova eVisa for citizens of Senegal online?
Applying for your document is quite simple if you decide to use iVisa.com. You will need to complete the following steps:
Fill out our application form and select the processing option you want.
Pay the fees to receive your document.
Upload the required documents mentioned already and submit your form once it is all done.
Our professionals will submit your document once it is ready to your email address.
Is iVisa.com a secure alternative?
Without a doubt! iVisa.com's main purpose is helping you get your Moldova eVisa for citizens of Senegal in the most secure way possible. It is why our platform will keep all your data safe from third parties' hands. However, if you feel hesitant about it or want another opinion, you can read our reviews section and have peace of mind.
Can I get in touch with you if I have more questions?
Absolutely! Our customer service agents will clarify all your questions about the Moldova eVisa for citizens of Senegal via chat. It is available at any time, so there's nothing to worry about contacting us with a restricted time frame. If you're part of the old school, you can also email us at [email protected] explaining your query.
iVisa.com Recommends
Located between Ukraine and Romania, Moldova is a small country in Eastern Europe with a rich history and a unique culture to enjoy the best vacation. Unfortunately, it is one of the least visited countries globally, but it has many places to visit. Moldova is a destination for the most intrepid travelers willing to delve into the culture, politics, and history of a country that has gone from being ruled by the Ottoman Empire, the Russian Empire, the Soviet Union, and its eventual independence. If you are one of those visitors, iVisa.com will recommend the following places you will love.
This country has a cultural heritage influenced by Orthodox Christianity. It means that you will find colorful cathedrals like the Curchi Monastery that attract the attention of hundreds of tourists. However, one of the favorites is the Cathedral of the Nativity of Christ.
One of the country's favorite beverages is wine. So naturally, this means that you will have to visit wineries to taste some of the country's exquisite wine. That's why we recommend you go to the ASCONI winery, where you will have the opportunity to taste their delicious Moldavian cuisine.