Moldova eVisa for Citizens of Sierra Leone is provided by the Ministry of Foreign Affairs and European Integration of Moldova. This visa simplifies the process for citizens of Sierra Leone who need to enter Moldova. The Ministry has made this long-term visa available to the citizens during their stay in Moldova.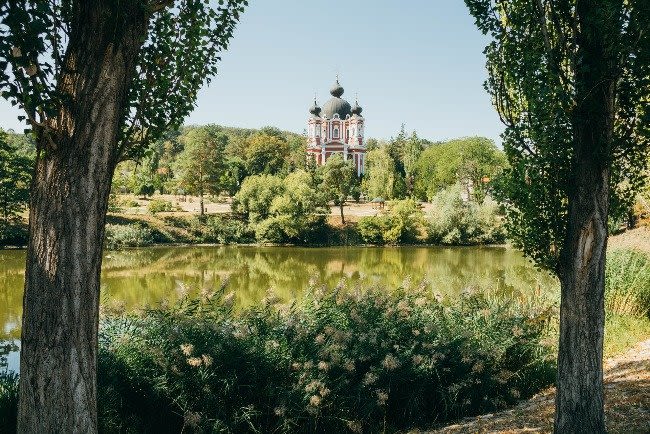 This visa requires applicants to submit their requests for an e-visa 14 days before their entry. In addition, the applicant will have his passport data verified before they can be granted the visa. Do you want to go to Moldova? If you need a visa, then you should check if you are eligible. You only require a passport if you are one of the 103 visa-exempt nationals. However, if you are not, a visa is required.
The good news is that Moldova offers electronic visas to nationals of over 100 countries, so that you may acquire a Moldova eVisa for Citizens of Sierra Leone. iVisa.com can assist you with this.
You'll find further information below, including answers to the most frequently asked questions.
Frequently Asked Questions
Can the citizens of Sierra Leone obtain a Moldova e-visa through the internet?
Yes. You qualify for a Moldova eVisa for Citizens of Sierra Leone, and iVisa.com can help you apply for it in only a few minutes.
In order to get a Moldova e-visa, what do I need to complete?
We're pleased to inform you that the requirements for a Moldova eVisa for Citizens of Sierra Leone are simple to accomplish. All you need are a couple of papers and some information.
Please review the following items while completing your application:
Invitation letter: A visa invitation letter is not required for all nationalities, but Sierra Leoneans will need one. It must come from the Moldovan Migration and Asylum Office or a government body with authority over economic investment projects of interest to the country's economy.
Valid passport: Make sure your passport is valid for another three months from when you plan to leave Moldova. One blank page is also required in your passport.
Scan of the passport's information page.
Recent photo.
Return travel ticket.
Proof of accommodation.
Bank statement.
Proof of travel medical insurance must be presented.
Email address. In PDF format, you will receive an email with a Moldova eVisa. Do not forget to keep it handy before leaving for Moldova.
Means of payment. iVisa.com takes credit and debit cards.
What should I be aware of when submitting an online application?
You will be able to fill out the form on the application for theMoldova eVisa for Citizens of Sierra Leonewebsite before long. It is simple to complete, and if you need help or have questions, do not hesitate to contact iVisa.com customer service. The service is available 24 hours a day, 7 days a week, completely free of charge.
The form has two phases. In the first, you'll need to provide basic information and select a processing period; in the second, you'll be required to pay and verify your form for accuracy before submitting it. You may then submit your application and let iVisa.com take care of the rest.
How long does it take for my submission to be answered?
You have the option of setting the time frame for your Moldova eVisa for Citizens of Sierra Leone. Because iVisa.com offers 3 processing durations to allow you to pick the best one for you:
Standard Processing:

16 days

is the standard waiting period for a visa.
Rush Processing: Has a

13 days

waiting period for your visa to be ready.
Super Rush Processing: You can expect your travel document to be finished within

11 days

.
What are the costs of a Moldova e-visa?
The price of a Moldova eVisa for Citizens of Sierra Leoneis determined by the processing speed you select when filing your application. The prices are:
Standard Processing -

USD 90.00

.
Rush Processing -

USD 110.00

.
Super Rush Processing -

USD 140.00

.
In each case, the service fees are already included in the price.
How long is the Moldova e-visa valid for,and how many entries does it allow?
The Moldova eVisa is a Single Entry visa with a validity of 90 days after arrival.
How long can I stay in Moldova with an e-visa?
The Moldova eVisa for Citizens of Sierra Leone allows for a stay of up to 90 days Per Entry.
iVisa.com Recommends
There are many interesting tourist destinations in Moldova. One of the most famous is the Rîbniţa Monastery, which is home to many holy sites and artifacts. The Siret River is another great place for tourists. It connects to the Prut River and provides opportunities for all sorts of water-based activities like fishing, boating, and paddling. The Dniester Canyon is also a popular attraction with visitors.