More than 100 nationalities can now apply for a Moldova eVisa to enter this country, and Sudan is one of them. Therefore, if you have a Sudanese passport, today is your lucky day because you have the option of getting a Moldova eVisa for Citizens of Sudan through iVisa.com.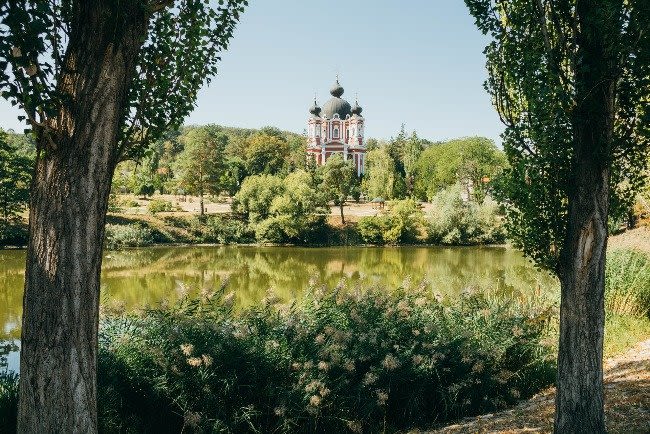 To apply for this eVisa online, you require little effort and a few items. If you want to know what exactly you need to process this eVisa, continue reading below.
Frequently Asked Questions
What is a Moldova eVisa and what do I need to apply for it?
The Moldova e-Visa is an authenticated document that concedes visitors' entry into Moldova for up to 90 days Per Entry. This document is processed online, but to process it, the visitor needs the following:
A passport-style Photo.
Valid passport with a scanned copy of its first page.
Return Ticket (to prove to return to the country).
Proof of Accommodation (it can be a hotel reservation).
Proof of Travel Medical Insurance.
Invitation Letter (if applicable).
Bank Statement to prove you have enough funds to stay in the country.
Cover Letter.
A valid Schengen Visa (if necessary).
An email address to receive the eVisa.
Debit or credit card for payments.
Keep reading the next questions to learn more about the Moldova eVisa for Citizens of Sudan.
How much does the Moldova eVisa for Citizens of Sudan cost?
The price of a Moldova eVisa depends on the velocity of your application's processing. So, naturally, the sooner you want your eVisa to arrive, the more money you will spend on it. For your convenience, you can choose the timeframe your Moldova eVisa arrives with iVisa.com. These are the options available for you:
Standard Processing Time -

USD 90.00

.
Rush Processing Time -

USD 110.00

.
Super Rush Processing Time -

USD 140.00

.
In each case, the service fees are already included.
How can I apply for the Moldova eVisa for Citizens of Sudan?
With our platform, you can apply for the Moldova eVisa within a few minutes. However, to process your eVisa successfully, we recommend you follow these steps:
First, offer your basic details on the online application form. It will require things like passport ID, full name, etc. Then, select the processing speed you prefer.
Second, review the information you previously gave to avoid mistakes and proceed with the payment using your debit/credit card.
Third, join the required items to the form and submit your form to finish.
Wait for your eVisa, which will be delivered by email, and once you have it, take it with you to your trip. You can print a copy for any emergency, but keep in mind that this document will already be linked to your passport.
How long can I stay in Moldova with an eVisa?
You can stay only for 90 days Per Entry in Moldova when using an eVisa. This eVisa is valid for a single entry so that you can use it only once.
Is it safe to use iVisa.com to process my eVisa?
Yes, using iVisa.com is 100% safe because of our updated system and our reliable team that's available 24/7 to help you out and solve any question. Keep in mind that we never charge anything with valid authorization, and we are always very honest about our services.
Go to our comment section if you still have doubts about it.
Where can I get more information about the Moldova eVisa for Citizens of Sudan?
Do you have more questions about the Moldova eVisa for citizens of Sudan? Then contact our agents at any time. They're ready to help you! Feel free also to keep exploring our website to read more useful questions for your trip.
iVisa.com Recommends
Moldova is an often forgotten country in Europe because there are other tourist giants like Italy or Spain, but that shouldn't be the case with Moldova as it is a small nation full of surprises.
Moldova indeed struggled a lot to get its independence, but this country is now incredibly peaceful and charming. However, travel safety is always a priority. We recommend you visit the country via the Romanian borders and not through Ukraine. It can be complicated and dangerous, at least if you decide to visit it on a European tour.
Another thing we recommend is visiting this country during spring and autumn, as it is a country with a tough climate during summertime. The temperature in summer can exceed 30°C, which can be very hot for most travelers. Not to mention that during the winter, the temperatures can reach below 0°C, even during sunny days.
One thing you cannot miss when visiting Moldova is its wine. This country is very popular for this. If you go during autumn, you will probably be lucky enough to experience the winemaking process.