Traveling to Moldova is much easier now as you can apply for the Moldova eVisa. This electronic document is available through the iVisa.com platform. All you need is an Internet connection and a few minutes. We can provide all the tools to help you with the Moldova eVisa for Citizens of Suriname.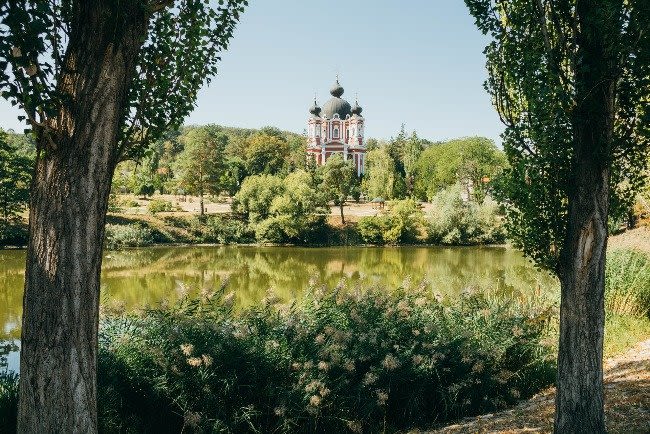 The Moldova eVisa is available for tourism, business, visiting a relative, attending a sports event, or attending a cultural conference. Find out more about the Moldova eVisa for Citizens of Suriname in the following lines.
Frequently Asked Questions
Is vaccination required to enter the country?
No! Currently, you don't need a Covid vaccine to enter Moldova. Still, it can help you skip a few health protocols.
Get the Moldova eVisa for Citizens of Suriname with iVisa.com.
Is a PCR test required to enter the country?
Vaccinated travelers don't need to take the PCR test. However, unvaccinated travelers will need to take a test within 3 days before entering the country and show negative results.
Is quarantine required?
You may need to quarantine only if you don't show your negative PCR test or if you don't have a Covid vaccine.
Learn more about the Moldova eVisa for Citizens of Suriname with us.
What is the Moldova eVisa, and how do I apply?
The Moldova e-Visa is the official document that allows your entry to Moldova. It's available through an online procedure that iVisa.com offers. It will only take you a few minutes to complete the online form.
The electronic document is valid from the date of arrival until your date of departure. This period can't exceed 90 days after arrival per entry.
The process to obtain is as follow:
Fill out the online form with your information and pick a processing time (Standard, Rush, or Super Rush).
Double-check your details and pay with a credit or debit card.
Attach the required documentation and apply!
Expect the Moldova eVisa for Citizens of Suriname in your email inbox. Display it to immigration authorities as soon as you land in Moldova.
What are the processing times and fees?
Standard Processing time:

16 days

-

USD 113.99

.
Rush Processing time:

13 days

-

USD 151.99

.
Super Rush Processing time:

11 days

-

USD 206.99

.
What are the requirements?
Make sure to have these items:
Valid Passport. Your passport must be valid for at least 3 months beyond your trip to Moldova. We will need a scan of your details page.
Applicant photo. Comply with the photo guidelines.
Return ticket.
Proof of accommodation.
Medical insurance.
Bank Statement.
Cover letter.
Email address. Receive your electronic visa in your email inbox.
Payment method. Pay for the service with a credit or debit card.
According to the purpose of your trip, we may request other supporting documentation.
Apply now for the Moldova eVisa for Citizens of Suriname.
Can I rely on iVisa.com?
Yes! We have been helping countless travelers for years with processing travel documents. We can help you with the Moldova eVisa for Citizens of Suriname.
Where could I find more information?
Get in touch with our customer support agents, who can help you day and night.
Trust us, and travel soon!
iVisa.com Recommends
Visit Chisinau, the biggest city in Moldova and its capital. Explore the parks and historical buildings. Also, take your time to enjoy the restaurants, art galleries, casinos, spas, and more! Don't miss Pushkin Park and the World War II memorial. Visit the Nativity Cathedral and the local art market.
Continue with Orheiul, just an hour away from Chisinau. The archaeological complex offers a rich cultural and historical relevance to the country. You will find fortifications, caves, ruins, and monasteries from the Dacian tribes established here over 2,000 years ago. Check the museum that offers exhibitions displaying the different historical passages of the sites, such as the Tatar and Mongol invasions, the Golden Horde occupation in the 14th century, and much more!
Head to Cricova Winery, an underground winery extending 120 kilometers with an elaborate tunnel system. It dates back to the 15th century and offers warehouses, tasting rooms, and guided tours. Also, you will find over 1.25 million bottles of wine on this spectacular site.
Travel now to Moldova and enjoy all these places!