Did you know that you need a Moldova eVisa to enter the country? You also need to have a Health Declaration to enter. Do you have one? if you don't have one, don't worry, at iVisa.com we offer the service of applying from your own house for it.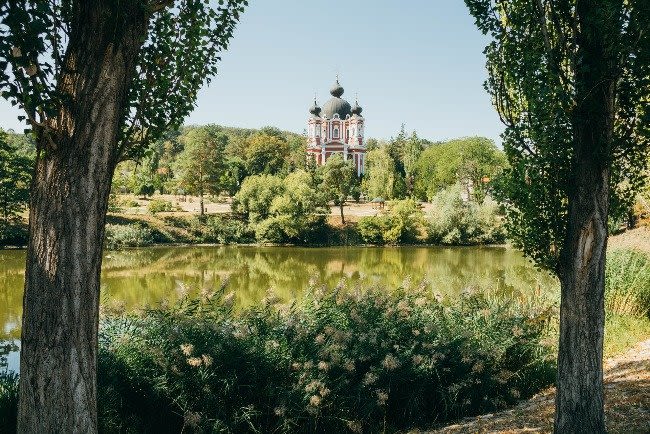 Do you need more information about the Moldova eVisa for the citizens of Syria? Continue reading our FAQs.
Frequently Asked Questions
Do I need a vaccine to travel to Moldova as a citizen of Syria?
All travelers are advised to get vaccinated against Hepatitis A, Hepatitis B, and Rabies before traveling to Moldova. Another vaccine recommended is the Covid-19 vaccine.
Do I need a PCR Test to travel to Moldova as a citizen of Syria?
Only fully vaccinated, or children younger than five years old, holders of diplomatic passports, and student travelers don't need to present a negative PCR Covid-19 test to enter the country.
Do I need to quarantine upon arrival in Moldova as a citizen of Syria?
Fully vaccinated visitors or those with a negative PCR test result do not need to quarantine.
What is the Moldova eVisa for the citizens of Syria and how can I apply for it?
The Ethiopia eVisa is a travel visa document that allows you to enter the country with no problem. This is a Single Entry visa, however, you only can stay for a maximum of 90 days Per Entry.
Do you want to apply to the Moldova eVisa for the citizens of Syria? Justfollow these three simple steps.
Step 1: Fill in our electronic forms with your personal information, then select the processing time.
Step 2: Review all your information before picking your method of payment.
Step 3: Finally, scan and submit the required documents.
What is the cost to obtain the Moldova eVisa for the citizens of Syria?
iVisa.com has three alternatives for you to choose from. These prices include the government fee.
Standard Processing:

16 days

-

USD $122.99

.
Rush Processing:

13 days

-

USD $174.99

.
Super Rush Processing:

11 days

-

USD $232.99

.
What documents do I need to apply for my Moldova eVisa for the citizens of Syria?
You need to scan and upload the following documents:
A copy of your passport. With at least 6 months validity.
A recently taken passport-size photograph with white background.
Accommodation and air ticket information.
Travel medical insurance.
Financial statement.
An e-mail address, so you can receive your Moldova eVisa.
A payment method that can be a credit or debit card.
Is iVisa.com trustworthy?
Absolutely! We are a company that is dedicated to positioning as reliable and secure. We have the backing of hundreds of our former clients that assure our quality of work.
Where can I talk to someone about the Moldova eVisa for the citizens of Syria?
You can contact our customer service team at any time, they are available for you 24/7.
iVisa.com Recommends
If you like to learn about the history and heritage of a destination, you should visit the Tipova Cave Monastery. This incredible monastery is built on the edge of a cliff of almost 200 meters on the banks of the Dniestr River, in a traditional village in Tipova. This monastery has three religious chambers and monastic cells connected by stairs built into the wall. The oldest of them, the cave church of the Elevation of the Holy Cross, dates back to the 11th century.
Out of respect for the churches and their customs, one should dress in clothes appropriate to the culture. The newest chamber, on the other hand, is the Dormition of Our Lady, dating from the 15th century. Quite apart from the religious function of the monastery, the complexes had an important role in the defense of the medieval Moldavian state against the attack of the Mongol enemy.
A curious fact about this monastery is that there is a legend that Ştefan cel Mare married one of his wives in the 15th century. From the parking area, you will see a complex of orthodox churches towards the cliff, when you get there take some time to enjoy the spectacular view of the Dniestr river.