Are you planning to stay in Moldova in the near future? You will love this country from the first beginning due to its culture, language, and historical buildings. Nevertheless, you will need to apply for the Moldova eVisa for citizens of Taiwan. Fortunately, iVisa.com will help you with the process, and you will learn more about this document as well.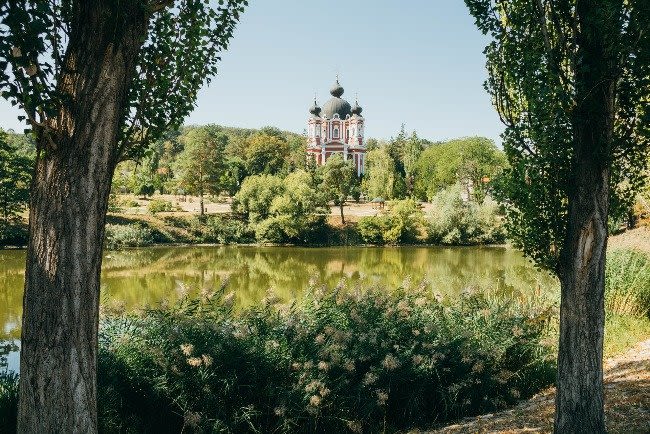 Check out more information about the Moldova eVisa for citizens of Taiwan in our FAQS below.
Frequently Asked Questions
What is the Moldova eVisa for citizens of Taiwan?
It is a required travel document that grants you access to Moldova that is attached electronically to your passport. You can get it right now with iVisa.com.
What are the requisites to apply for the Moldova eVisa for citizens of Taiwan?
By using iVisa.com, you won't need to provide us more than the essentials when applying for your document, as you can see in the following list:
Your current passport that must be valid at the moment you're applying.
A recent photo in a white background.
Return flight ticket.
Proof of accommodation.
A bank statement.
Proof of medical insurance.
Your email address.
A means of payment. iVisa.com accepts any of your debit or credit cards.
How much does it cost to get my eVisa with iVisa.com?
If you're interested in visiting Moldova, you will need to get the Moldova eVisa for citizens of Taiwan. It has a government fee of USD 60.00. Plus, you have to pay an extra charge for the service you will receive from us.
Standard Processing Time: It costs USD 30.00, and you receive your eVisa in 16 business days.
Rush Processing Time: Getting your eVisa costs USD 50.00, but you wait 13 business days to get it.
Super Rush Processing Time: It is the fastest alternative because you wait 11 business days for USD 80.00.
How can I get the Moldova eVisa for citizens of Taiwan online?
Make sure to provide the following information:
Complete the application form with details about yourself, your trip, and proof of maintenance. Then, choose the processing service that you like.
Double-check your information and select the processing option that you prefer.
Upload the required documents and submit your request once it is ready.
Is iVisa.com a secure alternative?
It is! At iVisa.com, we take our clients' security seriously. For that reason, our team prepared a website that protects and safeguards your information from third parties' hands. It is why most of your customers trust in our services (and they even recommend it), as you can read in our reviews section.
Can I get in touch with you if I have more questions about the Moldova eVisa for citizens of Taiwan?
If you want to check out more details about the Moldova eVisa for citizens of Taiwan, don't hesitate to contact our customer service agents. They are available at any time you need them. You can also submit them a message to [email protected] if you like so.
iVisa.com Recommends
Moldova is a country located in Eastern Europe that many tourists little know due to its small size since it is unnoticed by most travelers. However, here you can find great places to visit and have those vacations you always dreamed of. Suppose you are interested in discovering one of the countries with the most culture, history, and tradition in the European continent. In that case, iVisa.com recommends a few places that might be of interest to you. However, keep in mind that you will need to obtain your travel documents beforehand to embark on an adventure.
Did you know that Moldova is known worldwide for its wines? Mimi family have been aging wines in their mansion, making the country a reference in the wine sector. Here you can have a tour and taste some of their wine.
On the other hand, if you are a history lover and are interested in discovering old buildings, we recommend you visit the Soroca Fortress. It was one of the most important places in the Middle Ages and had Byzantine and Roman heritage. You can also visit the National Museum of History during your visit to this place, where you will find significant country artifacts.