Moldova is one of the smallest countries in Europe, bordered to the west by Romania, and the north, south and east by Ukraine. The official language of Moldova is Romanian and its population is about 2.6 million.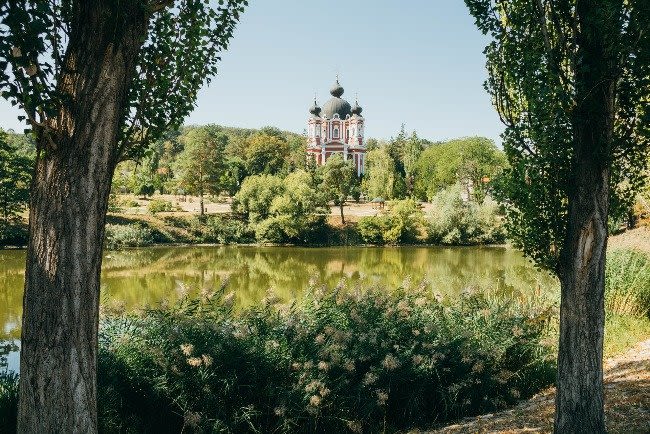 Moldova is a relatively young country, achieving its independence on August 27, 1991, after the collapse of the Soviet Union and the separation of the socialist republics. However, up to today, there are still places like the city of Transnistria, which is like traveling back in time to Soviet society. So if you want to travel to Moldova as a citizen of Tanzania, you need to apply for the Moldova eVisa for Citizens of Tanzania.
That's why at iVisa.com we can help you complete, process, and receive your Moldova eVisa for Citizens of Tanzania.
Now you will get complete information about how to continue. Please follow the instructions. iVisa.com is strongly committed to providing you with the best service and support that you need during this process.
Frequently asked questions
So how does the process work to get the Moldova eVisa for Citizens of Tanzania?
First. Fill out all your details in the iVisa.com application form, then choose a processing time that is suitable for your travel needs.
Second. Make sure all the details you entered are correct, after verifying this you can pay the fees online using a debit or credit card.
Third. The last step is to scan and upload your passport and other documents. After that, click on the "submit" button.
Which documents are required to apply?
To apply for the Moldova eVisa you will need the following documents:
A passport that has at least 6 months of validation.
Your email address for you to obtain your Visa.
Your professional photo. iVisa.com professional service can help you to get one.
Valid payment options like Debit/Credit card to pay fees.
What are the processing times and prices?
Standard processing time:

16 days

-

USD 90.00

.
Rush processing time:

13 days

-

USD 110.00

.
Super rush processing time:

11 days

-

USD 140.00

.
Is it secure to use iVisa.com to arrange my Moldova eVisa?
Yes, it is secure to use iVisa.com as your service provider. You can trust your data is safe with us and feel assured. You can check our reviews and get to know the quality of work we do for our customers.
I have more questions, where can I find more information?
You can always contact our customer service team for any further questions or doubts. We are available 24/7 to answer any additional questions, guidance or any queries.
We appreciate the value of choosing iVisa.com and that is why we want to make you feel like you are in good hands.
iVisa.com Recommends
Moldova is a small European country, so if you dare to explore it well, you can discover great wonders. It is one of the best countries to observe a great diversity of birds, waterfowl, waders, birds of prey, songbirds, swifts and many other endangered exotic birds.
Moldova is a territory with a lot of natural wealth where there are ecosystems full of life such as the wetlands of the Prut River and the Congaz and Taraclia lakes. One of the most important cultural sites is known as the archaeological cradle of Orheiul Vechi. This historical complex is in the middle of a natural landscape surrounded by the Răut river. History tells that it was inhabited by ancient civilizations dating back to the 11th century BC.
On the other hand, if you decide to explore the cities, you can perceive the architectural mix, where you can find modern buildings, avant-garde constructions, various classical architecture, and also communist-style architecture. All these different types of architecture are the living history of all facets of this country, with a history strongly influenced by Soviet imperialism.
One of the best reasons to travel to Moldova is because it is a country with much to explore and also, it is very cheap. Moldova is perhaps the cheapest country to travel in Europe. In Moldova, you can eat, go to the cinemas, travel from one place to another or get accommodation without having to worry too much about the budget.