If you plan to visit Moldova soon, you may be eligible to obtain the Moldova eVisa. This electronic document is available within the iVisa.com platform, which means all you need is an Internet connection to start the process.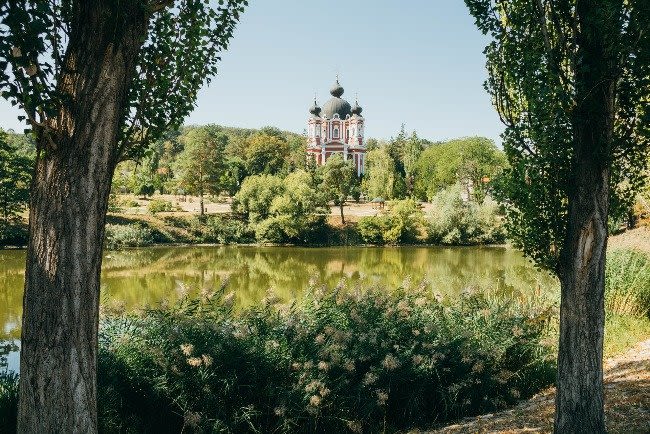 As a citizen of Thailand, you're in luck! You can have the Moldova eVisa for Citizens of Thailand with us. We have detailed all the information about traveling to Thailand below..
Frequently Asked Questions
Is vaccination required to enter Moldova?
Health authorities in Moldova aren't requesting a Covid vaccine to enter the country. However, keep an eye on the latest travel information of Moldova as guidelines could change at any moment.
Is a PCR test required to enter the country?
If you have the Covid vaccine, you don't need to take a PCR test. However, unvaccinated travelers will need to take a PCR test within 72 hours before traveling to Moldova.
The Moldova eVisa for Citizens of Thailand could be yours soon. Get it with us.
Is quarantine required?
You can skip the quarantine requirements if you have a Covid vaccine or show a negative PCR test.
We have all the information about the Moldova eVisa for Citizens of Thailand.
What is the Moldova eVisa, and how do I apply?
The Moldova e-Visa is the official document that provides access to Moldova. It's available for tourism, business, visiting a family member, attending a sports event, or a cultural conference.
The electronic visa is valid for up to 90 days after arrival and allows a Single Entry.
Follow these three steps to acquire the Moldova eVisa for Citizens of Thailand:
First: Fill out the online form with your details and pick a processing time (Standard, Rush, or Super Rush).
Second: Double-check your information and proceed to pay with a credit or debit card.
Third: Include the required documentation and apply!
Expect the Moldova eVisa for Citizens of Thailand in your email inbox at the agreed time. Show it to airport officers and enjoy Moldova!
What are the processing times and fees?
Standard Processing time:

16 days

-

USD 90.00

.
Rush Processing time:

13 days

-

USD 110.00

.
Super Rush Processing time:

11 days

-

USD 140.00

.
What are the requirements?
Gather these requirements:
Valid Passport - Your passport must be valid for a minimum of 3 months beyond your trip. Provide a scan of the details page.
Applicant photo - Follow photo guidelines.
Return ticket.
Proof of accommodation.
Medical insurance.
Bank Statement.
Cover letter.
Email address - Our team will communicate electronically.
Payment method - Decide between a credit or debit card.
According to the purpose of your trip, you may need to have other supporting documentation. Follow our instructions, and the Moldova eVisa for Citizens of Thailand will be yours soon.
Can I rely on iVisa.com?
Absolutely! We have helped countless travelers for years with all types of travel documents. We can handle the Moldova eVisa for Citizens of Thailand.
Check the user reviews section and read our customers' testimonials. We promise a trustworthy service.
Where could I find more information?
Get in touch with our customer care agents, who can help you 24/7.
iVisa.com Recommends
Visit Orheiul Vechi, an archaeological and ecclesiastical complex near Chişinău. The site is known for its Cave Monastery. But, you can also find remains from the Dacian tribes dating back 2,000 years ago and even artifacts from the Mongol and Tatar invasions during the Middle Ages. This marvelous place is located in the village of Butuceni, where you can see the Ascension of St. Mary, an Orthodox church built in 1905. In 1944, the Soviets closed the church and remained like that during the communist regime.
We invite you to explore the Orheiul Vechi Exhibition Centre, where you can see pieces found in the archaeological digs. Nearby the village, you can see a 15th.century defense wall around the monastery. Also, you can visit the caves across the valley through the hiking trails. The small town is conservative, which means you should dress appropriately. Women must wear long skirts or pants, no tank tops.
In addition, we recommend taking a bus opposite the Central Bus Station. The buses have placards indicating 'Butuceni', 'Trebujeni' or 'Orheiul Vechi'.