Moldova is a paradise in Europe for those looking for something new to see. Traveling to this destination will require you to apply for the Moldova eVisa for citizens of The Philippines. However, it might be hard if you decide to do it by yourself. For that reason, iVisa.com is the best option for those who want to avoid headaches from tedious paperwork. You will also learn about this document as well.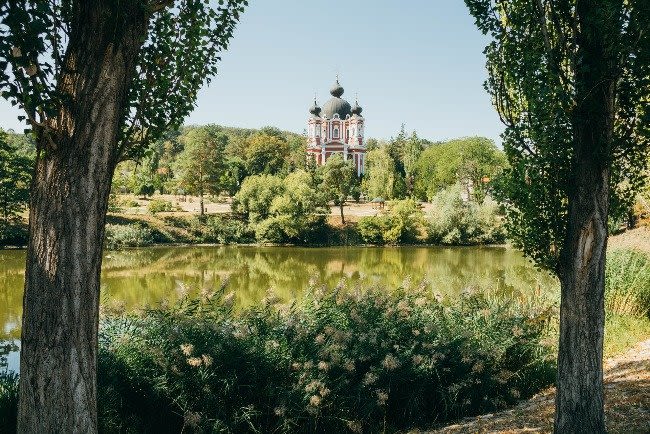 Check out more details about the Moldova eVisa for citizens of The Philippines in our FAQS below.
Frequently Asked Questions
What is the Moldova eVisa for citizens of The Philippines?
It is a mandatory travel document you must get to visit Moldova without any restriction. It is for a single entry for 90 days, which means you will need to apply for another one once it expires.
What are the requisites to apply for the Moldova eVisa for citizens of The Philippines?
Make sure to follow the next list of items when applying:
Your current email address so you can receive your document once it is ready.
Any of your debit or credit cards.
A proof of accommodation and maintenance.
One travel insurance.
Your passport.
How much does it cost to get my eVisa with iVisa.com?
Getting your Moldova eVisa for citizens of The Philippines has a government fee of USD 60.00. In addition, you will need to pay an extra cost depending on how fast you want to obtain your document.
Standard Processing Time: You will have to pay less but wait longer.
Rush Processing Time: You get your eVisa in less time but you pay a bit more.
Super Rush Processing Time: You obtain your document in no time! But you have to pay more.
How can I get the Moldova eVisa online?
Applying online for your document with iVisa.com assistance is as simple as pie. It will take 10 minutes, and you can start with the process from any device. Sounds fantastic, right? Now, make sure to follow these steps when getting your document:
Fill in the application form and choose the processing time that you like.
Pay for the service you will receive from us.
Upload the required documents and submit your form.
Is iVisa.com a secure alternative?
Absolutely! iVisa.com is one of the safest alternatives to get your Moldova eVisa for citizens of The Philippines. Our high-security standards have been the reason why our platform encrypts your provided data (including your payment information) from other parties. We will use your information to help you get your Moldova eVisa for citizens of The Philippines and nothing else. If you're hesitant about it, you can [read out customers' reviews].
Can I get in touch with you if I have more questions?
Yes! Our [customer service agents] are available 24/7 via chat to solve all your inquiries about the Moldova eVisa for citizens of The Philippines. You can also send us an email to [email protected] if you prefer so.
iVisa.com Recommends
Traveling to Moldova is one of the must-do trips that all tourists should go at least once in their lifetime. From its great vineyards to its remarkable history and culture, this country is perfect for all those dreamers who want to enjoy even more of Europe. Despite its small size, it has incredible things to offer to thousands of tourists. For this reason, iVisa.com recommends a couple of places that may be of interest to you.
Have you ever heard of Mimi Castle? This spot is one of the largest wine resorts on the entire continent. It has hundreds of barrels in one of the most impressive wine cellars in the country. It attracts thousands of tourists as well as tastings and restaurants where you can enjoy these vineyards.
Do you like neo-Byzantine architecture? If so, you can't miss the Cathedral of the Nativity of Christ. It is a three centuries-old orthodox temple with the most beautiful iconography of all. Every corner of the church is filled with icons as well as it has a relatively quiet and peaceful atmosphere.
As you can see, Moldova is the perfect destination to spend those summer vacations you are looking forward to. However, you will need to obtain your travel documents before embarking on your adventure in the country.