Exploring Moldova sounds like the perfect plan for most travelers wishing to have a wonderful time in Europe. You may be delighted by its natural beauty, but you will need to get the Moldova eVisa for citizens of Vietnam. You might be overwhelmed by the paperwork that would take a lot to complete. For that reason, iVisa.com will assist you with it while you wait patiently at home.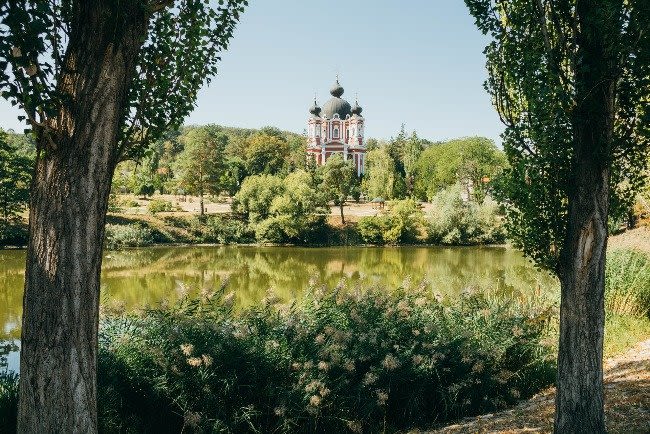 Check out more information about the Moldova eVisa for citizens of Vietnam in the following lines.
Frequently Asked Questions
Do I need to be vaccinated in order to enter Moldova?
No, it is not a requirement to be fully vaccinated against the coronavirus.
Do I need a PCR COVID-19 Test to enter Moldova?
Yes, you will need to present a negative PCR COVID-19 test result to enter the country. It must be taken 72 hours before your arrival.
Do I need to self-isolate when entering Moldova?
Up to this moment, it is not mandatory unless you don't show a negative PCR test result or demonstrate you show a proof of the presence of COVID-19 antibodies.
What is the Moldova eVisa for citizens of Vietnam?
It is a required travel document implemented by immigration authorities for Vietnamese citizens. It allows you full access to the country, and you can get it online with us.
What are the required documents to apply for the Moldova eVisa for citizens of Vietnam?
Getting your Moldova eVisa for citizens of Vietnam usually won't require you more than providing these essential items:
Your email address to submit your document once it is ready.
A valid means of payment such as your debit or credit card to pay the fees.
The passport you currently use and scan your card information.
A passport-size photo on a white background.
Your return ticket.
A proof of accommodation.
How much do I need to pay for the Moldova eVisa for citizens of Vietnam?
Depending on how fast you want to get it, the final price will depend on your needs. It includes the government fees.
Standard Processing Time: It costs

USD 110.99

, and you get your document in

16 days

.
Rush Processing Time: For

USD 156.99

, your Moldova eVisa will be done in just

13 days

.
Super Rush Processing Time: If you're in a hurry, you can choose this option by paying

USD 173.99

, and your eVisa will be yours in

11 days

.
What are the steps to obtain my Moldova eVisa for citizens of Vietnam?
Make sure that you follow the steps our team designed for you. They won't take more than 10 minutes to complete.
First, you will need to fill out your information and choose the processing time that meets your expectations.
Second, pay the costs of getting your Moldova eVisa for citizens of Vietnam. Feel free to use any debit or credit card that you like.
Third, upload the required documents mentioned above and submit your form.
Can I trust iVisa.com?
Without a doubt! We count on a high-security platform that helps travelers like you interested in getting their Moldova eVisa for citizens of Vietnam. That's why our customers recommend our services, as you can read in our reviews section, to have peace of mind.
Can I contact you if I have more questions about the Moldova eVisa for citizens of Vietnam?
Absolutely! Our team is willing to help you whenever you need it. That's why you can chat with our customer service team at any time. You can also send us an email to [email protected] if you prefer so.
iVisa.com Recommends
One of the smallest countries in Europe is Moldova. With a landlocked territory, Moldova can be considered a hidden gem in the continent. It used to be part of Romania, but they got independent after the Soviet Union collapsed in 1991. However, it does not mean you won't have places to have a wonderful time. On the contrary, Moldova has so much to offer all travelers, from wineries to unexplored acres for the most adventurous travelers. If you're interested in learning more about what to do in Moldova, iVisa.com has the solution for it! We will recommend a few places that you may like while staying there.
Have you heard of Orheiul Vechi? It is an archaeological place with the most astounding landscapes. You will find fortifications, caves, ruins, and other sites that will make your experience more enjoyable. Most monuments trace back to the Mongol and Tatar civilizations that lived here. Another place that most travelers got interested in the last decades has been the Cricova Winery. You will try the most delicious wine.
You will need to apply for your document before entering the country.