Moldova is a European country that most travelers visit when going to Ukraine or Romania. However, travelers holding a Zimbabwe passport must obtain the Moldova eVisa for citizens of Zimbabwe.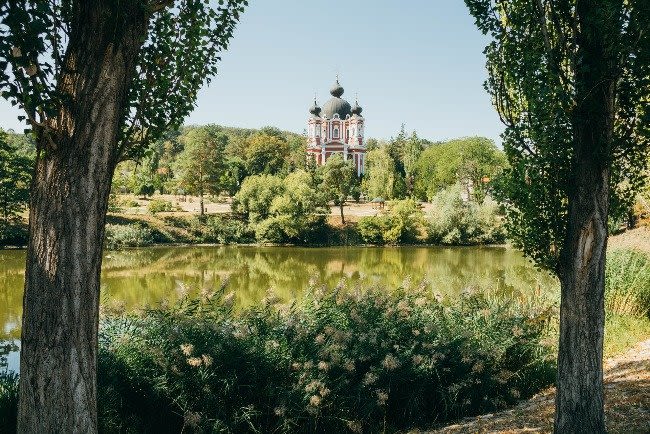 Getting it might be a headache for inexperienced tourists who don't understand the technical language used by immigration authorities from Moldova. That's why iVisa.com has created a way to get your document effortlessly.
Learn more about the Moldova eVisa for citizens of Zimbabwe in our FAQS section.
Frequently Asked Questions
What is the Moldova eVisa for citizens of Zimbabwe?
It is a required travel permit issued by the Moldovian government and grants you access for 90 days Per Entry. It is electronically attached to your passport, so it won't be necessary to stick to the visa.
However, it is a Single Entry document which means you will need to get another one if you decide to visit Moldova more than once.
What are the required documents to apply for the Moldova eVisa for citizens of Zimbabwe?
Ensure to follow the next requirements to get your visa.
The email address you currently use so you can receive your Moldova eVisa for citizens of Zimbabwe once it is ready.
Your current passport. You will need to scan the card information there.
A proof of accommodation that demonstrates where you will be in Moldova.
Any of your debit or credit cards as a valid means of payment.
A bank statement that shows you will afford the trip.
How much does it cost to obtain my Moldova eVisa for citizens of Zimbabwe?
We currently offer the following options to help you get your Moldova eVisa for citizens of Zimbabwe.
Standard Processing Time: If you are interested in an affordable choice (

USD 111.99

), you will need to wait for an average time (

16 days

).
Rush Processing Time: It takes

13 days

to process your Moldova eVisa for citizens of Zimbabwe, but it costs

USD 151.99

.
Super Rush Processing Time: You get your document in

11 days

by paying

USD 208.99

.
How can I apply for the Moldova eVisa for citizens of Zimbabwe?
You will need to complete the following steps:
First, complete the application form and select the processing time that you like.
Second, pay for the service you will receive from us.
Third, upload the required documents and submit your form.
Is iVisa.com a reliable travel agency?
Absolutely! iVisa.com is one of the most secure alternatives to avoid tedious paperwork to get your Moldova eVisa for citizens of Zimbabwe. Our method has helped travelers all around the world get their documents by spending 10 minutes filling out a short application form. Forget about confusing questionnaires because our team will assist you with the process.
In addition, you can check what other customers have to say about our services as you can read in our reviews section.
How can I find out more about it?
Don't hesitate to ask all about the Moldova eVisa for citizens of Zimbabwe to our customer service team. Feel free to chat with them at any time you need them.
You can also send them a message to [email protected] if you prefer so.
iVisa.com Recommends
Moldova should be considered a hidden gem in Europe. It is located amidst Romania and Ukraine, but it does not mean you won't find tourist attractions to spend your dream vacations on. It used to belong to the Soviet Union as an autonomous part of Romania until its disintegration.
It has become popular due to its delicious wine worldwide. Besides, you will see how traditional places that trace back to the Middle Ages are well-preserved together with their culture. Its citizens are recognized as the most welcoming on the continent. If you're interested in visiting Moldova soon, then you should check some recommended places that you will love from the very first beginning you arrive there.
One of the oldest locations in Moldova is Soroca. It was built by the medieval Genoese trading post. It is recognized because of a fortress constructed by the Moldavian prince Stephen the Great. Speaking of historical places, Moldova does not get rid of the Soviet legacy within their territory. There is one republic within the country called Transdniestr.
They have their currency and are an autonomous region with their government. Their socioeconomic model is still socialism, and you will also find giant Lenin statues throughout the territory.