Planning a trip to a foreign country requires a bit of work. One of the things you need to consider is that you may need to get a visa before traveling. In the case of Moldova, you may need a visa depending on your nationality.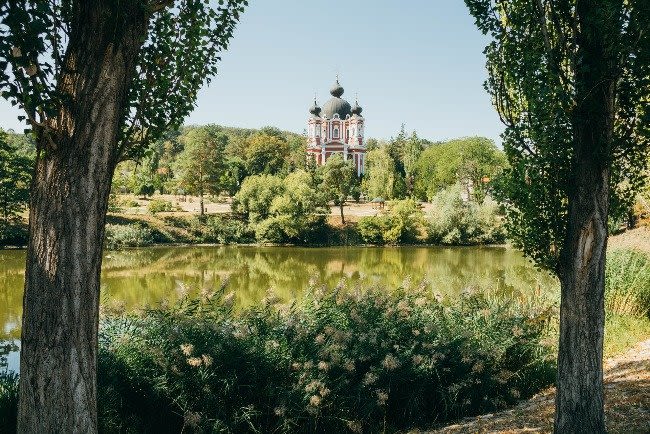 Fortunately, Moldova has an electronic visa system, so you can apply for a Moldova eVisa online. With iVisa.com, the online application process is close to effortless, especially if you have a Belize passport.
If you wish to know more about the Moldova eVisa for the citizens of Belize, please read the following information.
Frequently Asked Questions
What are the current COVID requirements to enter Moldova?
The Covid-19 requirements to enter Moldova vary depending on your intended date of arrival, and since this is a piece of information that often changes, we recommend you to visit our FAQ section.
What is a Moldova eVisa and what items or documentation are required to apply for it?
It is an electronic document that allows you to enter Moldova for a certain amount of time (90 days after arrival most of the time, although this depends on the nationality). You can use this document only for tourism, so we do not recommend you use it for work or study in this country.
To apply for a Moldova eVisa for the citizens of Belize online, you need to have the following documentation:
A valid passport - This document should have at least 3 months of validity counting from the expected day of arrival.
A professional passport-size photo.
Your valid flight tickets.
Evidence of accommodation.
Valid bank statement.
A medical insurance.
An e-mail address where you'll get the eVisa.
A debit or credit card to pay for your fees.
Learn more about the Moldova eVisa for the citizens of Belize in the lines below.
How much does a Moldova eVisa cost?
The price of your eVisa depends on two factors: your nationality and the speed of processing. The first one is pretty obvious, but in the case of the second, you can guide yourself with the following:
Standard Processing Time:

16 days

-

USD 90.00

.
Rush Processing Time:

13 days

-

USD 110.00

.
Super Rush Processing Time:

11 days

-

USD 140.00

.
How to apply for the Moldova eVisa for citizens of Equatorial Guinea
To obtain this eVisa quickly and safely, you will have to follow a series of steps. The good news is that these steps are very easy to understand:
Step one: Answer the online questionnaire with your basic information and choose the processing speed that's most convenient for you.
Step two: Make sure that the information is correct before proceeding with the payment. In any case, our agents will be aware of any errors and will notify you in advance.
Step three: Upload and attach the expected documentation to the form and click on 'submit' so that you can complete the 3-step process.
As soon as you finish the process, wait for your eVisa, which will be sent by email.
How safe is iVisa.com?
You can feel safe when using our platform to process your documents, principally because we have a reliable work team and high-level software that won't put your data at risk. Besides, our clients have left sincere views about our services on our comment section so feel free to review it!
Where can I find more information about the Moldova eVisa for the Citizens of Belize?
Do not worry if you still have questions about the Moldova eVisa for the Citizens of Belize. In that case, you can contact our agents to get better help.
iVisa.com Recommends
Moldova is an Eastern European country and former Soviet republic which has diverse terrain including forests, rugged hills, and a lot of vineyards. Some of its wine regions include Nistreana, known for red wine, and Codru, home to some of the world's largest cellars.
The capital city is Chișinău, which is popular for having Soviet-style architecture. It is also home to the National Museum of History, exhibiting art and ethnographic collections that reflect cultural links with Romania, one of its neighboring countries. Moldova is possibly best known for its wine because it is delicious. Most Moldovan families make wine at home, so many wineries chiefly produce any wine for export. We could say that this is a new industry that's growing quite fast.
Moldova is a very small nation in comparison to its neighbors like Ukraine and Romania. It has a landmass of only 33.843 sq km. That can be convenient because you can visit a big part of the country in just a few days.
Moldova has a lot of amazing religious buildings so be sure to visit some of them during your trip, you won't regret it!