Traveling to Moldova is easy now as you can opt for the Moldova eVisa. This electronic visa only requires a few minutes of your time and an Internet connection. After that, you will have the digital document in your email inbox and access to Moldova. iVisa.com is your ideal partner because we have simplified the procedure for you.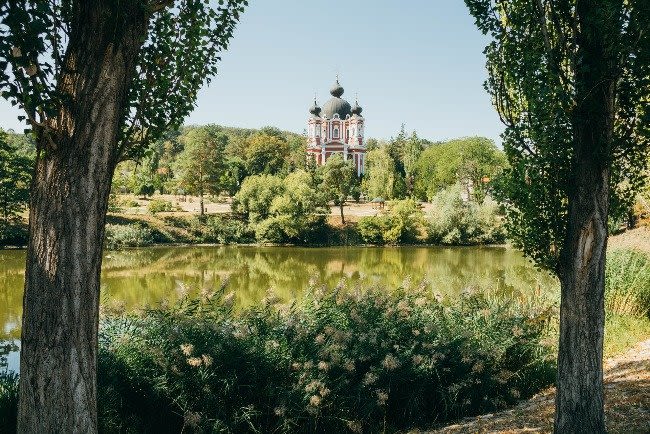 Let us help you with the Moldova eVisa for the citizens of Botswana. We can handle your travel requirements at any time. Check the following FAQs for more information about traveling to Moldova.
Frequently Asked Questions
Is vaccination required to enter Moldova?
No! You don't need a Covid vaccine to enter Moldova. However, it can help you skip a few health protocols at your arrival.
Keep learning about the Moldova eVisa for the citizens of Botswana.
Is a PCR test required to enter the country?
Only unvaccinated travelers must take a PCR test a maximum of 72 hours before entering Moldova. They must show negative results.
The Moldova eVisa for the citizens of Botswana is only a click away.
Is quarantine required?
Every traveler with a Covid vaccine or a negative PCR test can avoid the quarantine requirement.
What is the Moldova eVisa, and how do I apply?
The Moldova e-Visa is an electronic visa that provides entry to Moldova. If you're planning to do tourism, business, visiting a family member, attending a sports event, or a cultural conference, this electronic visa is your best alternative.
The validity of the travel document is 90 days after arrival and allows a Single Entry.
Check the steps to obtain the Moldova eVisa for the citizens of Botswana:
First: Complete the online form with personal details and choose a processing time (Standard, Rush, or Super Rush).
Second: Review your information and pay with a credit or debit card.
Third: Attach the required documentation and apply!
We will process your details and send the Moldova eVisa for the citizens of Botswana electronically. Display it to immigration authorities, and you will be good to go.
What are the processing times and fees?
Standard Processing time:

16 days

-

USD 90.00

.
Rush Processing time:

13 days

-

USD 110.00

.
Super Rush Processing time:

11 days

-

USD 140.00

.
What are the requirements?
Make sure to have these items:
Valid Passport - Your passport must be valid for at least 3 months after you leave Moldova. We will need your details page.
Applicant photo.
Return ticket.
Proof of accommodation.
Medical insurance.
Bank Statement.
Cover letter.
Email address - Expect your documentation in your email inbox.
Payment method - Decide between a credit or debit card.
We could request more supporting documents depending on the reason for your trip. Expect the Moldova eVisa for the citizens of Botswana soon.
Can I rely on iVisa.com?
Of course! Countless travelers have trusted our services for years and had excellent results. We know how to manage the Moldova eVisa for the citizens of Botswana.
Visit the user reviews section and confirm we're ready for your travel requirement.
Where could I find more information?
Reach out to our customer care agents, who can help you 24 hours a day.
iVisa.com Recommends
Explore the Tipova Cave Monastery, built into cliffs 200 meters above the Dniestr River. The caves are located in the village of Tipova, only 95 kilometers from Moldova's capital. You can find three religious chambers and monastic cells carved into the rock. The oldest chamber is known as the Elevation of the Holy Cross and dates back to the 11th century. Due to its sacred feature, you should dress appropriately.
Visit the newest chamber, Dormition of Our Lady from the 15th century. You can see an active church and a museum. The place was also a site of defense against the Mongols and other invaders. Check the exterior and have marvelous views of the Dniestr looking at the Transdniestran village of Popencu.
Head to the Bendery Fortress, an impressive Ottoman building built in the 16th century. Turkish and Russian forces fought on this place before Tsarist Russia took it by the 19th century. Explore the ramparts, visit the museums or have a picnic in the gardens. There is so much to explore in Moldova. It's time to travel.