Are you planning to visit Moldova soon? If you are among the 103 visa-exempt nationalities, then you will only need a passport. By now, Burkina Faso is not part of the visa-exempt countries, but luckily, this country can apply for the Moldova eVisa. Therefore, you can use Moldova's electronic visa system to enter this country without much issue!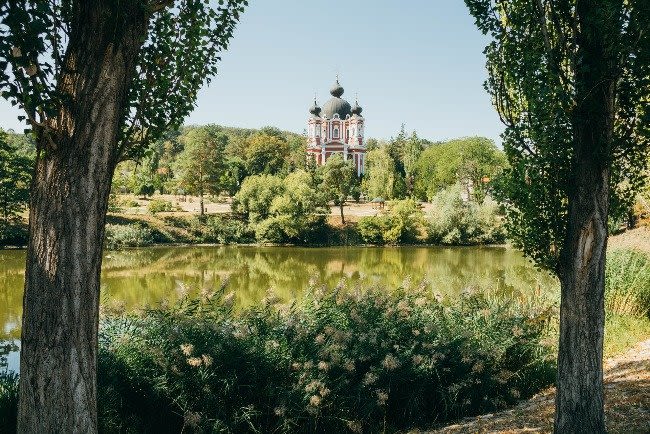 iVisa.com is here to help you through the online application process. Are you interested in knowing more about the Moldova eVisa for the citizens of Burkina Faso? Then you should read the answers to the most frequently asked questions below.
Frequently Asked Questions
Do I need a COVID vaccine to enter Moldova?
You don't need a vaccination certificate to enter Moldova. However, if you're fully vaccinated you won't have to quarantine on arrival.
Is it necessary to take a PCR test before entering Moldova?
Yes, you must take a Covid-19 PCR within 72 hours. Minors under 5 years old are exempt from this.
Do I have to quarantine once I arrive there?
Yes, you must quarantine for two weeks unless you're fully vaccinated and you take a negative PCR test result.
What is a Moldova eVisa?
The Moldova eVisa is an authorized travel document that allows you to enter Moldova for a short-term stay through an electronic link in your passport.
Read more about the Moldova eVisa for the citizens of Burkina Faso below.
What are the requirements for the Moldova eVisa for the citizens of Burkina Faso?
Before you proceed to the application page, you should ensure that you have all of the following requirements available:
Invitation letter - Not all nationalities need such a document, but citizens of Burkina Faso do.
Valid passport - Your passport must be valid for at least 3 months after your date of intended departure.
Photo - You will need to provide a recent photograph that meets all the guidelines for a valid passport photo.
Return flight ticket.
Proof of accommodation.
Proof of travel medical insurance.
E-mail address.
Means of payment - We accept credit or debit cards.
Keep reading below to learn other useful tips about the application for the Moldova eVisa for the citizens of Burkina Faso.
How much does the Moldova eVisa for the Citizens of Burkina Faso cost?
Choosing iVisa.com as your visa service means that you can select the processing speed of your application. The cost of your Moldova eVisa depends on the chosen processing speed of this application process.
These are:
Standard Processing Time:

16 days

-

USD 90.00

.
Rush Processing Time:

13 days

-

USD 110.00

.
Super Rush Processing Time:

11 days

-

USD 140.00

.
How can I apply for the Moldova eVisa for the Citizens of Burkina Faso?
Applying for the Moldova eVisa with our platform will only take you a few minutes. We suggest you follow these steps to get your eVisa as soon as possible:
First, provide your basic details on the online request form. It will ask you to write down things like passport ID, full name, etc. Then, choose the processing speed you prefer.
Second, check the information you previously gave to avoid errors and continue with the payment using your debit/credit card.
Third, attach the required items to the form and submit it.
Wait for your eVisa, which will be delivered by email. Once you get your document, take it with you on your trip. You can print a copy for any emergency.
Is it safe to use iVisa.com to get the Moldova eVisa?
Yes, using iVisa.com is 100% secure because of our up-to-date system and our solid team that's ready to help you out and solve any doubt you have. Go to our comment section if you still have doubts about it.
Where can I get more information about the Moldova eVisa for the Citizens of Burkina Faso?
Do you have other questions about the Moldova eVisa for the citizens of Burkina Faso? Then reach out to our agents at any time. They're ready to assist you! Feel free also to keep checking our website!
iVisa.com Recommends
Moldova is an undervalued country in Europe because there are other impressive nations like Italy or England, but that shouldn't be the case with Moldova because it is a small nation full of hidden treasures.
Moldova struggled a lot to get its independence, but nowadays, this nation is incredibly peaceful and lovely. Nevertheless, travel safety is always a concern. We suggest you visit the country via the Romanian borders and not through Ukraine borders. The Ukrainian border can be difficult and dangerous, at least if you decide to visit it on a European tour.
Another thing we suggest is traveling to this country during spring and autumn, as it has a tough climate during summer. During this season, the temperature can exceed 30°C, so it can be very hot for most travelers. Besides, during the wintertime, the temperatures can reach below 0°C.
Do not forget to taste Moldovian wine while you are there. This country is very popular for its wine. If you visit it during autumn, you will probably be lucky enough to witness the winemaking process.