Citizens of Cape Verde who are planning a trip to Moldova must obtain a visa before departing. iVisa.com is here to help you get all the required travel documents on time. Moldovans can apply for an electronic visa, or eVisa, by filling out an online form and learn more about the Moldova eVisa for citizens of Cape Verde. Citizens of Cape Verde can apply for an eVisa quickly and easily using iVisa.com.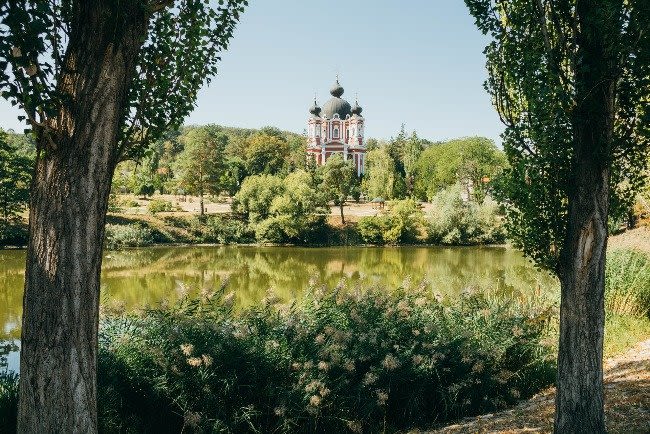 A Moldova eVisa is an electronic travel permit obtained by an online application. The visa is valid for a short period of time, up to 90 days, and may be used for travel, business, or another purpose. Continue reading this article for more details about the Moldova eVisa for citizens of Cape Verde.
Frequently Asked Questions
What is the Moldova eVisa for citizens of Cape Verde?
The Moldova eVisa is an electronic entry permit that can be obtained online. During the stipulated period, the holder can remain in Moldova for up to 90 days for tourism, business, and other reasons. With iVisa.com you can be assured that you are going to secure your Moldova eVisa for citizens of Cape Verde without any issues.
Do citizens of Cape Verde need to obtain a visa for entry into Moldova?
For Moldova, Cape Verdean citizens need to obtain electronic travel authorizations. It only takes a few minutes to fill out the online application. You can check your visa requirements on iVisa.com by using the Visa Checker Tool.
For an eVisa to Moldova, how long can I expect the process to take?
iVisa.com has three processing options.
Standard Processing option: If you have time to spare, then you can choose this option.

USD 97.49

-

16 days

Rush Processing option: Your travel documents will be available much faster with this option.

USD 156.99

-

13 days

Super Rush Processing option: This option is the right choice if you are in a hurry.

USD 166.99

-

11 days
How long is my visa valid?
Visitors to Moldova can obtain an eVisa for 90 days beginning on the day they enter the country. In the case of the Moldova eVisa, you can stay within the 180-day grace period for up to 90 days Per Entry.
How do I complete the application process?
You will need to have the following items at hand to apply for an e-Visa:
A valid passport: To complete the application form.
Valid email address: You will get the travel document via email.
Payment method: Payment can be made via email using a credit card or debit card.
How does the application process work?
These are the steps you need to follow.
First: Fill out the application form and select the application option.
Second: Check the information before paying the processing fee.
Third: Upload the required documents.
How to find more information about the Moldova eVisa for citizens of Cape Verde?
iVisa.com provides more information about Moldova eVisa for citizens of Cape Verde. Please contact customer support agents if you need assistance. To reach us via email, please write to [email protected].
Why should I apply with iVisa.com?
To ensure a quick and secure application process, we recommend you go with iVisa.com. A high level of security is provided by modern software. We are committed to protecting your information. Please see the user reviews section for more details.
iVisa.com Recommends
Moldova is a country in Europe, bordering Romania to the west and Ukraine to the east. It is an interesting country to explore and appreciate for its history. There is still a peaceful aura about this nation, and it remains outside the rapidly modernizing rat race. Since Moldova is a remote country, rarely visited - a stone yet left unturned - it's the perfect place to go if you're looking for a bit of genuine solitude and adventure. It is nevertheless possible to visit numerous places in Moldova where you need to get a feel for them. Even though Moldova is not one of the countries that people typically think of when they think of traveling, it's time that Moldova is recognized for its untouched serenity and becomes a tourist destination. Moldova is an intriguing country from a historical perspective. The Moldovan art market is another place to find some of the best art Moldova has to offer. You could also check out the Nativity Cathedral and Pushkin Park while you are in the city.
This archaeological complex holds great cultural and historical significance and is thought to date back 2000 years ago. There is a museum to provide visitors with information on the historical events that occurred in the Old Orhei due to the vastness of the events recorded there.