If you are planning to travel as a Guinean citizen to Moldova, here at iVisa.com we will provide you with all the information you need to apply for the Moldova eVisa for the citizens of Guinea.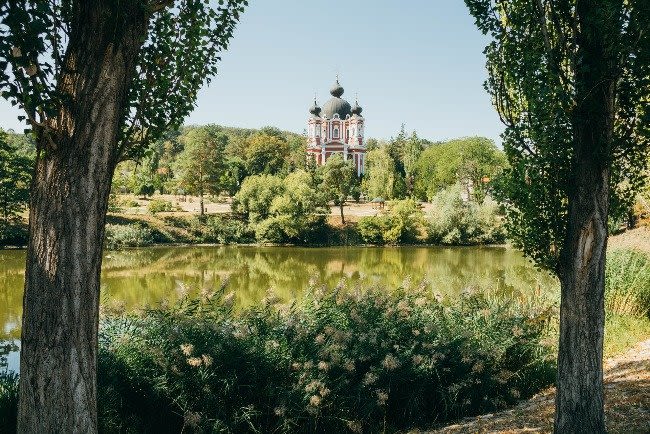 Moldova allows entry to citizens coming from Guinea, as long as they have the necessary documentation and comply with the Covid-19 standards set by the European country. So If you want to travel to Moldova as a citizen of Guinea, you need to apply for the Moldova eVisa for the citizens of Guinea.
That's why at iVisa.com we can help you complete, process, and receive your Moldova eVisa for the citizens of Guinea.
Frequently Asked Questions
What are the Covid-19 restrictions to enter in Moldova?
Passengers could be subject to self-isolation for 14 days. This does not apply to:
Passengers with a Covid-19 vaccination certificate showing that they were fully vaccinated at least 14 days before arrival.
Passengers with a negative Covid-19 PCR test taken at most 72 hours before arrival.
Passengers with a proof of presence of Covid-19 antibodies issued at most 90 days before arrival.
What does a Moldova eVisa mean for the citizens of Guinea?
Guinea citizens can now take advantage of Moldova's new e-Visa program. You can get your e-Visa online in a digital format that works exactly like a paper visa without having to travel to the embassy or consulate.
The Moldova e-Visa is good for 90 days after arrival, depending on your country of origin.
How many times can I enter Moldova with the E-Visa?
There are single, double, or multiple entry types. Single entry means you can enter the country once. Double entry means you can enter the country twice. Multiple entries means that, within the validity period of your visa, you can enter the country as many times as you need.
Your Moldova e-Visa for Citizens of Guinea allows visitors from Guinea Single Entry into the country. So please make sure you plan accordingly.
So how can I properly apply to get the Moldova eVisa for the citizens of Guinea?
First, fill out all your details in the iVisa.com application form, then choose a processing time that is suitable for your travel needs.
Second. Make sure all the details you entered are correct, after verifying this you can pay the fees online using a debit or credit card.
Third. The last step is to scan and upload your passport and other documents. After that, click on the "submit" button.
Which documents are required to apply the Moldova eVisa for the citizens of Guinea?
To apply for the Moldova eVisa you will need the following documents:
A passport that has at least 6 months of validation.
Your email address for you to obtain your Visa.
Your professional photo. iVisa.com professional service can help you get one.
Valid payment options like Debit/Credit card to pay fees.
What are the processing times and prices?
Standard processing time:

16 days

-

USD $122.99

.
Rush processing time:

13 days

-

USD $174.99

.
Super rush processing time:

11 days

-

USD $232.99

.
Is it secure to use iVisa.com to arrange my Moldova eVisa?
Yes, it is secure to use iVisa.com as your service provider. You can trust your data is safe with us and feel assured. You can check our reviews and get to know the quality of work we do for our customers.
I have more questions, where can I find more information?
For more information please contact our customer service team.
We are available 24/7 to answer any additional questions, guidance, or queries. We appreciate the value of choosing iVisa.com and that is why we want to make you feel like you are in good hands.
iVisa.com Recommends
Moldova is one of the smallest countries in Europe, located between Romania to the west and Ukraine to the north, east, and south.
This European country has a lot of cultural and historical richness, as it has been strongly influenced by the Soviet empire and there are cities like Transnistria, where many traditions of the soviet empire are still practiced. The citizens of Transnistria consider this city as an independent state, although legally they still belong to Moldova, this city has its own army, currency, and government.
If you are a wine lover, Moldova will be your great destination.
Moldova claims to be one of the countries with the best wines in Europe, if you want to visit and taste a bottle of delicious Moldovan wine, you should go to the subway cellars of Cricova and Milestii Mici. The most recommended tours are to the city of Transnistria and Tiraspol.
You can also discover this beautiful country by walking through its streets full of history, where modern architecture is mixed with buildings of the Soviet empire. Moldova is undoubtedly a European country with a wide window to the past.