When you are traveling to a new foreign country, one of the first things you should check is if you need a vis. For a trip to Moldova, as long as you are among the 103 visa-exempt nationalities, you only need a passport.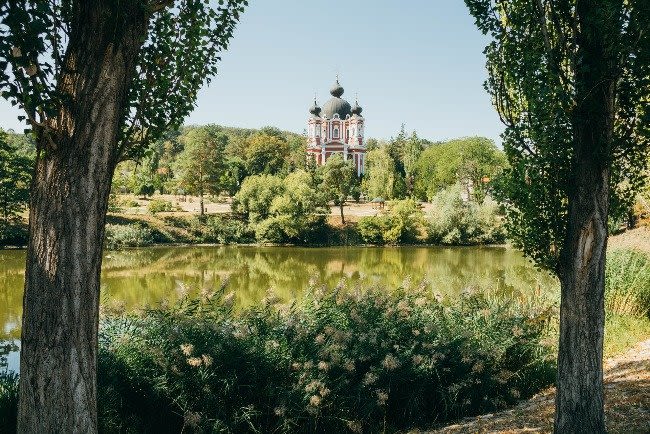 However, if you are not among these nationalities, then you need a visa, but the good news is that Moldova has recently launched the electronic visa system. Therefore, some nationalities like Haiti can get a Moldova eVisa online.
iVisa.com's job is to make the online application process as accessible as possible. To know more about the Moldova eVisa for the citizens of Haiti, read the answers to the most frequently asked questions below.
Frequently Asked Questions
What is a Moldova eVisa?
The Moldova eVisa is an authorized travel document that permits you to visit Moldova for a short-term stay. It works with an electronic link in your passport, which is why you can apply for it online without visiting the embassy.
Read more about the Moldova eVisa for the citizens of Haiti below.
What are the requirements for the Moldova eVisa for the citizens of Haiti?
Make sure that you have all of these requirements on hand before applying. The list is not exactly long, and chances are that you already have some of these documents ready to use:
Valid passport - This is the most important document, so make sure that it has 3 months of validity after your date of intended departure.
Passport-size photo - It must be as recent as possible.
Return flight ticket.
Valid proof of accommodation.
Proof of travel medical insurance.
An e-mail address.
Debit or credit card.
To see how to apply for the Moldova eVisa for the citizens of Haiti, keep reading below.
How much does the Moldova eVisa for the Citizens of Haiti cost?
Selecting iVisa.com as your visa service means that you can decide which processing speed is best for you. The total price of your Moldova eVisa depends on the chosen processing option of this application process. The faster the processing, the more you have to pay for it.
The costs, including the service fees, are as follows:
Standard Processing Time:

16 days

-

USD 90.00

.
Rush Processing Time:

13 days

-

USD 110.00

.
Super Rush Processing Time:

11 days

-

USD 140.00

.
How can I get the Moldova eVisa for the Citizens of Haiti?
Getting the Moldova eVisa with our website will only take you a few minutes. You have to complete this 3-step process to get your eVisa on time:
First: Complete the online questionnaire with your personal information about yourself. Then, select the processing option you prefer.
Second: Review the information you previously provided to avoid mistakes and continue with the payment using your debit or credit card.
Third: Join the required pieces of information to the form and submit your form.
You can now wait for your eVisa, which will be delivered by email. After you get your document, take it with you on your trip.
Is it safe to use iVisa.com to get the Moldova eVisa?
Yes, with iVisa.com you should not worry about online dangers because our system is constantly updated and secured. Besides, we never charge you anything with your valid authorization. Review our comment section if you still have doubts about it.
Where can I find more information about the Moldova eVisa for the Citizens of Haiti?
Do you still have questions or doubts related to the Moldova eVisa? Then do not hesitate in contacting our agents at any time. They're ready to assist you!
iVisa.com Recommends
Do you know why so many travelers visit Moldova during the fall season? Because of its delicious and high-quality wine. Moldova is famous for it, and if you visit this country in the fall, then you will be lucky enough to experience the winemaking process. Besides, many official tours offer you discounts for this experience, with a big chance of tasting a bit of wine and learning more about this incredible drink.
In case you decide to enjoy this experience, remember to visit Milestii Mici, as it holds the Guinness World Record for the most impressive wine collection on Earth. Here, you will find at least 125 miles of underground roadways full of wine. Try to book a tour with a professional agency to get the best experience with the vineyards and roadways.
Another place that's great to taste wine is Cricova. It is very similar to Milestii Mici, as it is the second-largest wine cellar. It has 75 miles of underground roadways, and it is often beloved by tourists because it is only 15 minutes away from Chisinau, the capital city.