Moldova is a landlocked European country that has fascinated all its visitors. It remains one of the most underrated spots in Europe, so if you are in the mood to explore a forgotten Eastern European country, Moldova is the place for you!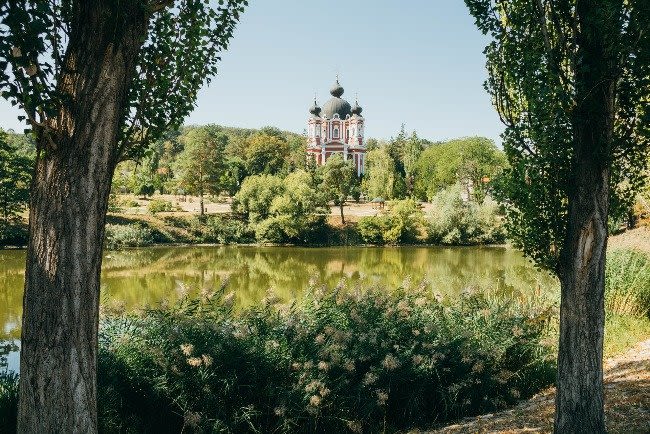 Moldova Visa for citizens of Indonesia is a unique tourist visa available for all visitors from Indonesia. This new electronic travel authorization has made the visa application process a lot faster than ever.
All you have to do is visit iVisa.com now and begin applying!
Frequently Asked Questions
We have curated a list of all the frequently asked questions about the Moldova Visa for citizens of Indonesia. Do not forget to go through these before your trip, and then, you can begin your visa application process.
What is the Moldova e-Visa?
Moldova has now made it possible to apply for the new electronic travel authorization for tourists visiting the country. Moldova Visa for Indonesia citizens is available online as well.
The visa was introduced in 2015 by the government of Moldova and has increased tourism in the country.
Visit iVisa.com now and apply now to avail yourself of your very own Moldova Visa for the citizens of Indonesia.
I have a passport from Indonesia, do I need a Visa to visit Moldova?
Yes, if you are a citizen of Indonesia, you will need a visa to enter Moldova. You can apply for the Moldova eVisa online and obtain the Type C Moldova visa for your visit to the country.
I have to travel urgently! Can iVisa.com help me get the Visa quickly?
Yes, iVisa.com can help you get your Moldova Visa for citizens of Indonesia if you need to have it urgently. We have created these exclusive options for your trip to Moldova:
Standard processing: This is a great option for those of us who are looking to save some money from our budget (

USD $99.49

) and have planned the trip in advance. Your visa application process will take a few days to get processed (

16 days

).
Rush processing: This is an ideal option for you if you only have a few days to plan your stay in Moldova. At a reasonable price (

USD $99.49

), you can get your Moldova visa faster than the standard option (

16 days

).
Super rush processing: This is the best option for you if you have to be in Moldova urgently (

16 days

-

USD $99.49

).
How long can visitors stay in Moldova with a Moldova eVisa?
The Moldova Visa for citizens of Indonesia is an ETA that allows you to enter the country one time only. Once you enter, you can stay in Moldova for a period of 30 days Per Entry, the visa will remain valid for 90 days after arrival.
What are the documents I will need to get my Moldova Visa?
It is easy and convenient to get your tourist Moldova Visa for the citizens of Indonesia because citizens of Indonesia are eligible for online authorization.
Once you have filled the online application form, you will need the following documents to get your visa:
Passport: You must possess a passport issued by the government of Indonesia, with an expiration date at least six months beyond your arrival.
Passport copy: You will need your passport and a scanned copy of the information page of your passport.
A flight itinerary for all your travels to and from Moldova.
You should add a valid and active email address to your visa application form without any typos. You will receive your approved eVisa online via your email address.
To know more about the Moldova Visa for citizens of Indonesia, keep reading our blog post.
Why should I trust iVisa.com?
iVisa.com has been helping travelers reach Moldova with the Moldova Visa for citizens of Indonesia. Our team of experts is aware of the changes in guidelines and will ensure that all your paperwork is done as per your wishes.
I have a few more questions, whom should I ask?
If you have more questions about your next trip, do not worry. Our customer service agents are available throughout the day to answer all your doubts. You can write to our email and we will get back to you with all the answers.
You can visit our website for any more updates.
iVisa.com Recommends
You can begin your stay in Moldova by visiting the Tipova Monastery, you can find the Dniester River and the complexes that surround it. Here you can find the Church of the Feast of the Holy Cross and the Church of St. Nicholas and Horodiste. These locations are surrounded by caves that you can hike up to.
Chisinau happens to be the biggest city in Moldova, there are many activities that you can undertake when here. The Nativity Cathedral Chisinau is located at the heart of the city and is a remarkable monument to visit for its neoclassical aesthetics.
The Orange Pyramid is a world war II memorial that you can visit in addition to the Nativity Cathedral and Pushkin Park. The Orheiul Vechi is a sight to behold, an archaeological complex that is more than two thousand years old. Saharna is a spiritual location that people have visited from all over the world.
When here, you can visit the Trinity Monastery or any one of the numerous waterfalls that surround Lake Saharna. You must pay a visit to Bendery, a green and gorgeous escape in Eastern Europe. You can visit the fortress here, home to the country's tumultuous history.
iVisa.com wishes you a safe and joyous trip to Moldova!