Moldova is a European country where there is still a strong influence of the former Soviet empire. While walking through the streets of this country, you can perceive many years of history mixed with the resurgence of new social postures of this modern era.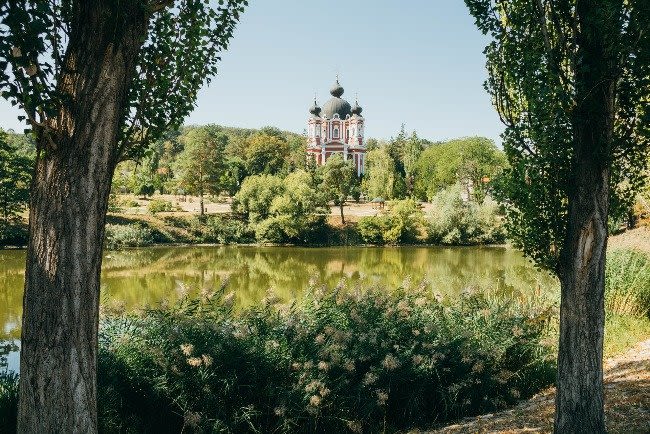 The population in Moldova is around 2.6 million people, whose official language is Romanian, although you can also hear many people speaking Russian or Ukrainian.
So if you want to travel to Moldova as a citizen of Iran, you need to apply for the Moldova eVisa for the Citizens of Iran. That's why at iVisa.com we can help you complete, process, and receive your Moldova eVisa for the Citizens of Iran.
iVisa.com is strongly committed to helping you in this process, so now you will receive the complete and correct information on how to apply for the Moldova eVisa for the Citizens of Iran.
Frequently asked questions
What is the step by step to apply the Moldova eVisa for the Citizens of Iran?
First. Fill out all your details in the iVisa.com application form, then choose a processing time that is suitable for your travel needs.
Second. Make sure all the details you entered are correct, after verifying this you can pay the fees online using a debit or credit card.
Third. The last step is to scan and upload your passport and other documents. After that, click on the "submit" button.
Which documents are required to apply?
To apply for the Moldova eVisa you will need the following documents:
A passport that has at least 6 months of validation.
Your email address for you to obtain your Visa.
Your professional photo iVisa.com professional service can help you to get one.
Valid payment options like Debit/Credit card to pay fees.
What are the processing times and prices?
Standard processing time:

16 days

-

USD 98.99

.
Rush processing time:

13 days

-

USD 162.99

.
Super rush processing time:

11 days

-

USD 213.99

.
Is it secure to use iVisa.com to arrange my Moldova eVisa?
Yes, it is secure to use iVisa.com as your service provider. You can trust your data is safe with us and feel assured. You can check our reviews and get to know the quality of work we do for our customers.
I have more questions, where can I find more information?
You can always contact our customer service team for any further questions or doubts. We are available 24/7 to answer any additional questions, guidance or any queries.
We appreciate the value of choosing iVisa.com and that is why we want to make you feel like you are in good hands.
iVisa.com Recommends
Moldova is undoubtedly a country full of history. Gaining its independence after the disappearance of the Soviet empire, it has also been invaded several times by the Kievan Rus and the Mongols.
If you want to connect with history and the past, you can visit the different monasteries that are still standing. As the Curchi monastery, a psychiatric hospital in the Soviet era, today it is a place full of history. This palace also has the reputation of being one of the most beautiful palaces of all Moldova.
Another place, and perhaps the most strongly influenced to this day by Soviet customs is the state of Transdniester. Once you are there, it is like having traveled to the past times where the Soviet power ruled, all the residents of this state consider it an independent territory, which officially it is not. Transdniester has its own government, its own currency and its own army. It is also the oldest city in Europe.
If you want to try out the drinks, you can visit the Kvint Factory, which produces the best cognacs in the world. The factory has operated since 1897 and is considered a national symbol by the locals.