To travel to Moldova, you must obtain a visa unless your country or territory is visa-exempt. The electronic visa system in Moldova makes it much easier to apply. You don't need to go to the Moldovan embassy to get your travel documents. Instead, you can apply online for a Moldova eVisa for the citizens of Madagascar. iVisa.com services are designed to make online applications as simple as possible.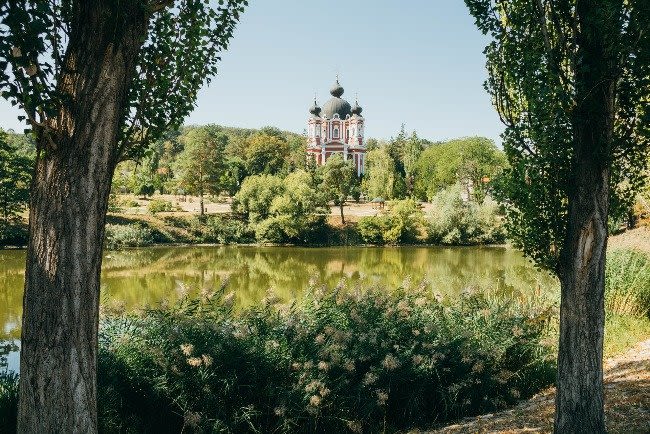 The answers to some frequently asked questions regarding the Moldova eVisa for the citizens of Madagascar are listed below.
The process is simple, and you can apply in less than 10 minutes. Let's see how.
Frecuenlty Asked Questions
What are the requirements for a Moldovan electronic visa?
Before you have the Moldova eVisa for the citizens of Madagascar, it is necessary first to gather some documents and other information. This list is quite brief, so you should be able to obtain everything quickly.
Here are the requirements:
Valid passport: Your passport must have at least 3 months validity after your intended departure date from Moldova. For the application, you will need to scan a copy of the information pages.
Photo - A recent photo that meets all guidelines to obtain a valid passport photograph.
You will need to purchase a return flight ticket to prove you won't be staying for more than the eVisa allows.
A hotel booking confirmation is sufficient proof to prove that you are staying in accommodation.
Bank statement.
Documentation showing proof of travel medical coverage.
Email address: The eVisa is sent via email in PDF format to youre-mail address. Before you depart, print it.
Payment Methods - iVisa.com accepts debit or credit cards.
How long will it take to process my application?
iVisa.com provides three processing speed options so that you can choose the most convenient one for you.
Standard: Your application must be submitted within

16 days

.
Rush: Your Moldova eVisa arrives within

13 days

.
Super Rush: It takes only

11 days

to get your travel document ready.
How much does it cost for a Moldova eVisa to be applied online?
The processing speed that you choose will affect the cost of your Moldova eVisa for the citizens of Madagascar. The visa cost remains the same in each case, but the speed increases the service fees.
The following prices apply:
Standard Processing Time -

USD 110.99

.
Rush Processing Time -

USD 111.99

.
Super Rush Processing Time -

USD 198.99

.
What is the validity limit for a Moldovan electronic visa?
The Moldova eVisa for the citizens of Madagascar expires 90 days after arrival.
How many entries does the Moldovan eVisa permit?
The Moldova eVisa for the citizens of Madagascar allows a Single Entry.
How long can I stay in Moldova if I have a Moldova eVisa?
The maximum 90 days Per Entry stay in Moldova is allowed.
Can I trust iVisa.com?
Yes, you can trust us for processing your Moldova eVisa for the citizens of Madagascar. However,If you want to feel more sure about it, you can check out the customer reviews.
I have other questions; how can I contact you?
If you need more information, feel free to contact our customer service team. We want to start this experience with you. We are here to answer your messages 24/7. We hope you choose this incredible place for your holidays. Let us help you ati iVisa.com.
iVisa.com Recommends
Moldova is a country found in the center of Eastern Europe. The history of this country dates back to as early as 30,000 BC. Numerous archaeological objects and relics found in the country date as far as prehistory.
The most famous monument is the Stefan cel Mare Monument, which stands on Stefan cel Mare square and was built in honor of Stefan cel Mare who brought Moldova together with Wallachia and Transylvania under his rule.
One of the famous drinks is Chisinau Țuică, a strong alcoholic beverage made from fermented plums. The drink has an alcohol content of up to 50%. It can be considered as "the national drink" of Moldova.
The climate in Chisinau is a mix between continental and oceanic environments - winters are cold, with temperatures producing snowfalls. At the same time, summers are warm, with rainfall being more frequent than in other parts of Eastern Europe.