Visa policy for Monaco
Monaco is a beautiful country bordering the fresh waters of the Mediterranean Sea. It is home to some of the most fantastic beaches and beach resorts in the world. You shall be able to enjoy a trip in this fusion of history and hospitality of Monaco.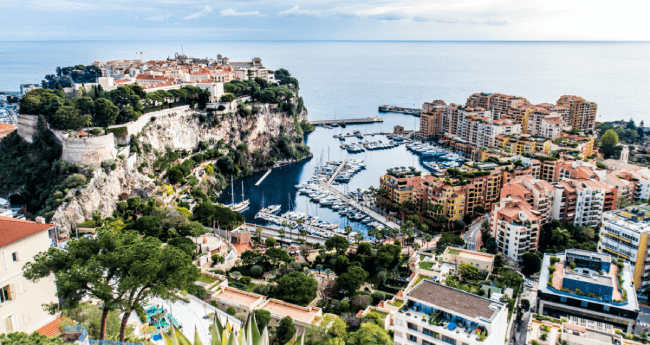 As a part of the Convention of good neighborly relations held in 1963, Monaco was now going to be administered as a part of the Schengen area even when it had not signed the Schengen Agreement. Thus, the Monaco visa policy follows the rules laid down by the Schengen visa policymakers.
Despite following the Schengen Agreement and Schengen visa policy, the Monaco visa policy differs in the policy for members who hold diplomatic and service passports of certain countries. Most of the Monaco visa policy thus resembles the visa policies of France.
There are many countries that are exempt from visa requirements for their stay in Monaco for some time. Any foreigners that wish to stay in the country of Monaco for more than 3 months shall require an approved resident permit issued by the embassy.
list of countries that do not need a visa to travel to Monaco
Tourist Visa Policy for Monaco
All visitors that are planning a trip to Monaco must know that they can only visit Monaco for a period of 90 days within 180 days as per the Monaco visa policy. In addition, even when not requiring a visa, all members across nationalities will need certain travel documents.
Most essentially, travelers visiting Monaco will need a passport that is valid for a minimum of six months after they exit Monaco. In addition, their passport must also carry one blank white page after the end of their trip for security purposes.
People who wish to stay in Monaco and be allowed to travel to Monaco will need other documents as well. When visiting, you will have to present a copy of your flight tickets to and from Monaco to your country of residence. You will also need proof of your residence or accommodation in Monaco.
It is suggested that all travelers should ensure that the dates of their arrival match with the dates of their flight booking and residential accommodation to ensure that there are no loopholes. You will also need some proof of your next destination in your travels.
It is very important to demonstrate the purpose of your trip to Monaco. All visitors have to present proof of their purpose of travel. A letter of invitation from the organization you shall be working for or a letter of invitation from the person you will be visiting in Monaco will make your travel authorization complete without any further hindrance.
Start applying for your Monaco visa today
Types of Monaco Visa
You can visit Monaco for a wide variety of reasons. Monaco visa policy offers a wide range of choices for all those who are seeking to visit Monaco. The tourist visa for Monaco can be attained with the help of a travel itinerary, affidavit of support for finances, and hotel bookings for your stay in Monaco.
For those who are traveling to Monaco to visit their friends and family, there is a different arrangement. You will need a letter of invitation from the resident of Monaco that you are planning to visit. The letter should explain your relationship with the host and their personal details (name, address, type of relationship). You will also need a travel itinerary.
Some of you may be visiting Monaco for business purposes. To get a visa in such a situation, you will need an invitation letter from the company in Monaco. You will have to provide a brief but comprehensive profile of your company and your role there. You will also need a letter from your employers, in addition to the itinerary you have in mind for the duration of your stay.
Monaco visa policy also allows you to obtain a medical visa- for this, you will need a letter from the consulting doctor in Monaco. You will also need bank statements to prove your financial abilities and letters of sponsorship. You might also need a verbal note from the ministry of health from the government of your nationality.
Lastly, for those who are traveling to Monaco for education or for an internship, certain documents are essential. You will need to enroll in an institution in Monaco and also a no objection letter from the educational institution. If you plan on attending an event in Monaco, you will also need a letter of invitation and other details of the crew.
Long-stay Visa Documents for Monaco Visa
The Monaco visa policy requires more travel documents for those who wish to stay in Monaco for longer than 90 days. You will need a clearance from the police to declare that you have not committed any criminal offense in the past.
You will also have to prove that you haven't been declared financially bankrupt in the past. In addition, as per the current Monaco visa policy, you will also have to provide proof of accommodation, like your rental agreement. Lastly, a work permit or contract is also essential for any paid activity during your stay in Monaco.
People who wish to join their partners in Monaco can also provide a marriage certificate to prove their companionship. Through the help of these essential documents, you should be able to receive your Monaco visa in a very short time.
If you wish to know if your nationality is exempted from visa application in Monaco, you can go through our online visa eligibility tracker. This will help you figure out the required documents and other procedures for your visa application for Monaco on the basis of the duration of your stay, purpose of stay, and nationality.