Looking forward to traveling to Mongolia? As a citizen of the United Kingdom, you must know that you need to have a Mongolian eVisa to enter the country for any tourism reasons.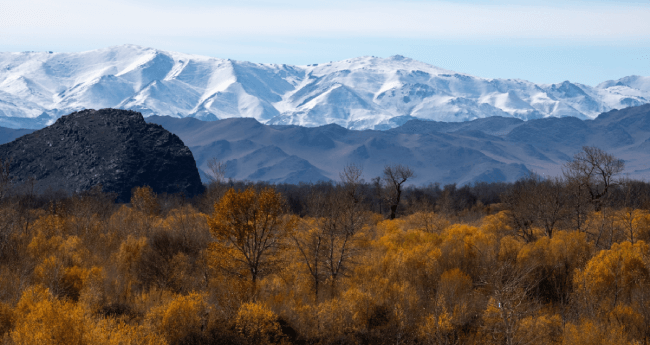 If you don't have one yet, you can always apply for it online with iVisa.com. It is a simple process you can do from your home. How Can Citizens of the United Kingdom Enter Mongolia - Learn more about the Mongolian eVisa on our FAQs.
Frequently Asked Questions
What are the COVID restrictions to enter Mongolia?
Nowadays, it is not mandatory to have a vaccination certificate to enter the country. However, the Mongolian government highly recommends being vaccinated to make it easier to travel.
How Can Citizens of the United Kingdom Enter Mongolia - Due to the pandemic, this information may change, that is why we recommend you to check our FAQ section constantly.
What is the Mongolian eVisa, and how can I apply for it?
The Mongolian eVisa is an electronic travel document that allows around 175 nationalities to travel to the country for any tourism or travel purpose. This document is totally electronic and is approved by the government and sent by email.
With this travel document, you can stay between 30 days Per Entry, depending on your nationality. And the validity of the document is for at least 150 days after issued; however, it is only for a Single Entry.
How Can Citizens of the United Kingdom Enter Mongolia - You must follow these 3 steps to apply for the Mongolian eVisa .
Step 1: Fill out our electronic forms with your information, and then choose one of the processing times iVisa.com offers you.
Step 2: Review that all the information entered is correct before selecting your method of payment.
Step 3: Upload the required documents and wait for your electronic visa at home.
How Can Citizens of the United Kingdom Enter Mongolia - Get your new Mongolian eVisa from the comfort of your home.
What documents do I need to apply for my Mongolian eVisa?
A copy of the passport's personal information.
A passport-size photograph taken recently.
A current email address.
A payment method. It can be a credit or debit card.
How Can Citizens of the United Kingdom Enter Mongolia - The information of the passport must be clear.
What is the cost to obtain the Mongolian eVisa?
At iVisa.com we offer 3 alternatives for you to pick from:
Standard Processing:

7 days

-

USD 120.99

Rush Processing:

5 days

-

USD 156.99

Super Rush Processing:

3 days

-

USD 191.99
How Can Citizens of the United Kingdom Enter Mongolia - Choose your alternative depending on your travel needs.
Can iVisa.com be trusted?
Of course! iVisa.com is a company recognized worldwide for its effectiveness in processing travel documents while maintaining total confidentiality in the information of all its customers.
How Can Citizens of the United Kingdom Enter Mongolia - You can read all about it in our review section.
What happens if I need to talk to someone about the Mongolian eVisa?
You can connect with our customer service team if you need any consultation about the Mongolian eVisa. They will be available 24/7 to alleviate any concerns.
iVisa.com Recommends
While you are waiting for your new passport, it is time to plan your ideal trip to Mongolia. That is why we recommend some destinations that might be of interest to visit.
One of these destinations is the Karakorum, a town of myths and legends between rolling green hills and the Orkhon Valley. During your tour in this town, you will walk through cobblestone alleys that surround the mountains in the heart of Mongolia. It is in these alleys that one can discover the hidden legends of each region.
Several tourist attractions within the town, such as ruined grain silos and stone turtles, smelting houses, ancient ruined stupas, and the small Karakorum museum, are considered the best museums in the country outside Ulaanbaatar.
This museum displays exhibits that include artifacts from the 12th and 14th centuries recovered from the area and other archaeological sites. The most important artifacts on display are prehistoric stone tools, ceramics, bronzes, coins, stone inscriptions, religious statues, and even a semi-excavated furnace sunk into the museum floor.
Don't hesitate to end your day walking in the footsteps of totemic figures such as Genghis Khan, observing the interesting Buddhist monasteries in the area.