If you are thinking to take your next holidays in Mongolia, but you need to know about the Mongolia online visa application, this article is perfect for you!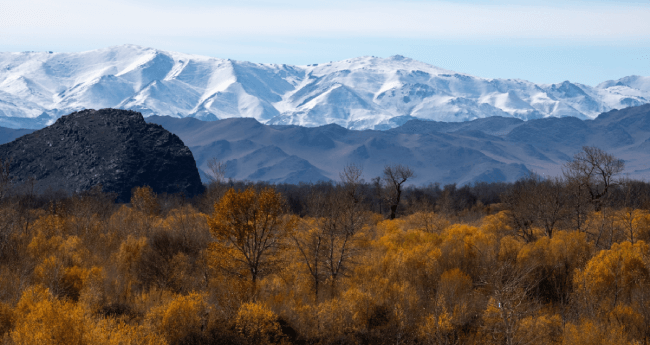 Here at iVisa.com, we help you with your process, so let's begin this adventure.
Frequently Asked Questions
What are the COVID-19 restrictions to enter Mongolia?
As the COVID-19 restrictions are frequently changing, we recommend you check our Mongolia eVisa product page to get up-to-date information about traveling to Mongolia.
What is the Mongolia eVisa, and how do I apply for it?
The Mongolia eVisa is a permit that allows citizens from other countries to obtain a visa on arrival to be able to enter the country.
For the Mongolia online visa application you need:
An original passport, valid for 6 months after entry into the country.
An updated photo of yourself. This should be 3.5 × 4.5 cm in size.
Payment method: We accept credit/debit cards such as Visa or Mastercard.
What documents do I need to apply for the Mongolia eVisa?
These are the documents you need for your application:
Proof of your accommodation in Mongolia
Flight ticket details
Proof of monetary funds for your trip
Bank statements from the past 6 months
Important: If you are traveling for any non-governmental purposes, you will need the approval of the ministry of foreign affairs from the country of your nationality.
Approval of immigration agency for those traveling to gain employment in Mongolia.
An invitation letter if you are traveling for any diplomatic purposes.
Can I have multiple entries to Mongolia?
The Mongolia online visa application allows a single entry for a stay of between 30 and 90 days, depending on the nationality of the travelers.
How long does Mongolia eVisa take to process?
At iVisa.com, we have different processing speeds for you. You can choose the best for your needs.
Standard Processing of your online visa will take less than

7 days

Rush Processing will complete your online visa within

5 days

Super Rush Processing, your online visa will be processed within

3 days
How much is the cost of the Mongolia eVisa?
The cost of Mongolia online visa applicationat iVisa.com depends on your needs. We present you the cost, and you can choose the best for you:
Standard Processing for Mongolia online visa -

USD 120.99

Rush Processing for Mongolia online visa -

USD 156.99

Super Rush Processing for Mongolia online visa -

USD 191.99
Government fees are included.
Can I trust iVisa.com?
Absolutely, at iVisa.com, we are here for you! We have many years of experience helping with online visas around the world. We invite you to read our customer reviews and start this process of the Mongolia online visa application
Where can I find more information?
If you have questions, feel free to write to us, we have an amazing customer service team, available 24/7 to answer any extra questions about the Mongolia online visa application
iVisa.com Recommends
You already know how to get your Mongolia online visa application. Now we want to give you some recommendations about your next holiday to have in mind.
The nomadic culture of Mongolia can be seen in its many historical sites and museums. The nation is a vast expanse of rocky terrain bordered by China and Russia. Gandantegchinlen Monastery, which was restored in 1830, is the largest religious site in the country. You can also visit the National Museum of Mongolia to view ethnographic artifacts and learn about the nomadic people. The capital city of Ulaanbaatar centers around Chinggis Khaan Square, which is named after the notorious founder of the Mongol Empire in the 13th-14th century.
The Mongolian Government Map Store offers detailed maps of the country. These maps are 1:500,000 scale, so they are easy to use. However, if you want to avoid the crowds and get a true sense of the country, try to visit during the shoulder seasons. Although summer is the busiest time for tourists to travel in Mongolia, the nights are still cold, and you'll still be able to see the natural beauty of the landscape. Most travelers choose May to September for their visit, but there are many other months when you can enjoy the country's culture.
You can also go on horseback tours in Mongolia. If you are going to do this, you should hire a guide to take you around. This is a rewarding experience for nomads and tourists. A guide can help you find accommodation in the region and help you plan your adventures. A good idea is to rent a horse or buy one and explore the countryside. The horseback rides are usually cheaper than renting a horse, but be prepared to spend a couple of hours.