If you think of having your next holidays in Mongolia, but need to know what the Mongolia visa exempt countries are, this article is perfect for you!
Here at iVisa.com, we help you with your process. In addition, we will give you valuable information about the countries that don't need the Mongolia eVisa.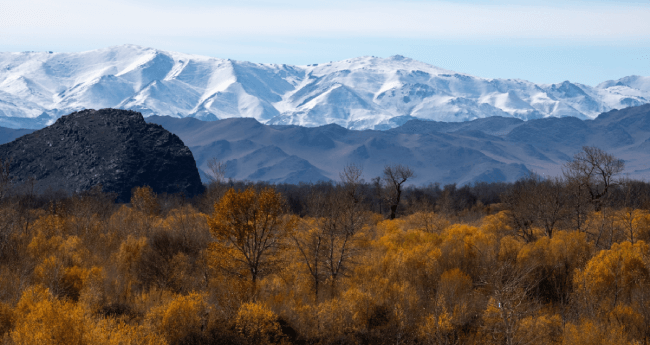 Frequently Asked Questions
What are the COVID-19 restrictions to enter Mongolia?
As the COVID-19 restrictions frequently change, we recommend you check our product page to get up-to-date information about traveling to Mongolia.
What is the Mongolia eVisa?
The Mongolia eVisa is a permit that allows citizens from countries with no Mongolian Diplomatic Mission or Consulate to obtain a visa on arrival to enter Mongolia. If you are one of the Mongolia visa exempt countries you will not need to apply for this eVisa.
What countries are exempt from the Mongolia eVisa?
This is the list for the Mongolia visa exempt countries:
Belarus
Brazil
Hong Kong
Israel
Kazakhstan
Kyrgyzstan
Cuba
Macau
Malaysia
Singapore
Ukraine
Philippines
China
Turkey
Laos
Thailand
Serbia
Russia
If you are part of one of these countries, you don't need a visa to travel to Mongolia. However, we invite you to check our Calculator Tool to find out the exact requirements for your country.
What documents do I need to travel to Mongolia?
If you are not in the list of Mongolia visa exempt countries and are a resident of a country that does need a visa however, you need to have the next list of documents ready:
A valid passport with at least 6 months of validity on entry into the country.
Visitors must have a health certificate showing a negative COVID-19 PCR test result before traveling.
Can I trust iVisa.com?
Absolutely! At iVisa.com, we are here for you! We have many years of experience helping with online visas around the world. We invite you to read our customer reviews to confirm this.
Where can I find more information?
If you have questions, feel free to write to us, we have an amazing customer service team, available 24/7 to answer any extra questions about the Mongolia visa exempt countries
iVisa.com Recommends
You already have information about the Mongolia visa exempt countries. Now, it's our turn to give you some recommendations to travel. Mongolia is a vast nation bordered by China and Russia. It is known for its nomadic culture. The country is also home to the Gandantegchinlen Monastery, restored in 1830. The National Museum of Mongolia, founded in 1934, has displays of ethnographic artifacts and historical relics. In the capital city of Ulaanbaatar, there are several museums and cultural sites worth visiting. Chinggis Khaan Square is a central plaza named after the notorious founder of the 13th-14th-century Mongol Empire.
The Gobi-type desert is also a great place to hike and climb a mountain. Another must-see attraction is Kharkhorin, which is the highest-sanded area in Mongolia. Its gorge is surrounded by mountains. The country has a rich history and cultural heritage. In the past, it was the political, economic, and religious center of civilizations. It also has mineral water. It is one of the most fascinating destinations in Mongolia.
The pristine natural landscapes and unique culture make Mongolia's countryside a spectacular place for outdoor activities. For adventurers, the rugged and untouched scenery of the snow-capped mountains is sure to leave you with lasting memories. Visitors to the region are guaranteed to have an unforgettable time. So, whether you are looking for a challenge or just a relaxing vacation, you'll be able to find it in Mongolia. If you love history, you can't miss out on the ruins of the ancient capital.
From the beautiful landscapes to the rushing rivers, the country is a must-see destination. Located in the Gobi Desert, it is barren land with icy temperatures and sweeping grasslands. You can stay in traditional yurt villages or ride horses with nomadic people. If you're adventurous enough, you can even race to the top of the mighty Ongi mountain and experience an incredible day of nature in the region.
The country's craggy mountainscapes are one of the most impressive in the world. The roaring rivers and rocky formations of the mountains create a striking landscape that is unrivaled anywhere else in the world. The countryside in Mongolia is home to some of the most spectacular scenery in the world, and the country's view is truly breathtaking. In addition, the ruins of the ancient yurts are a wonderful sight to behold.