Visa policy for Mongolia
The visa policy for Mongolia varies from individual to individual. The government of Mongolia has issued a wide variety of guidelines as the Mongolia visa policy which is affected by the duration of your visit, the purpose of your visit, and your nationality.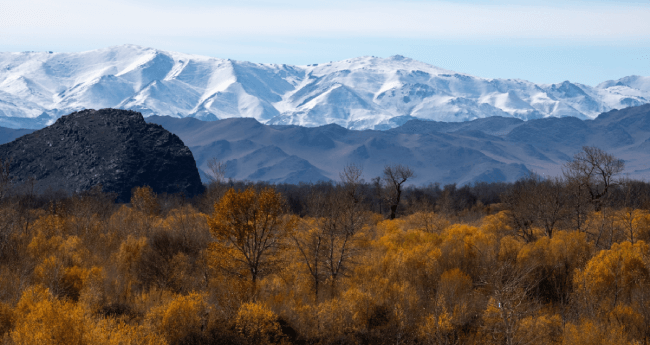 All travelers to Mongolia need a visa to enter the country. Citizens of a select few countries are exempt from the tourist visa that allows them to enter Mongolia for a short period of time. Everyone who wishes to enter Mongolia will need a valid passport that was issued within the ten years of their trip to Mongolia.
As per Mongolia visa policy, visitors from any nationality that intend to stay in the country for more than 30 days will need to register with the official Mongolia Immigration Agency in Ulaanbaatar after the first seven days of their arrival in Mongolia.
Mongolia has tried to increase its tourism in the past few years and has relaxed the Mongolia visa policy to some extent. Many countries are exempted from the short duration visa and can visit without any hassles.
List of countries exempted from Mongolia visa
Tourist Visa Policy for Mongolia
Members of all nationalities that are visiting Mongolia will need a passport to enter the country. The passport must be issued within ten years before the trip to Mongolia and in addition, it should also be valid for six months after the visa entry.
All visitors to Mongolia will be required to declare a certain amount of monetary funds to approve their travel authorization. As per the current Mongolia visa policy guidelines, all visitors must declare an amount equal to or greater than 15 million Mongolian Tugrik. The same amount is roughly equivalent to 5250 US Dollars as of 2020.
The Mongolia visa policy also requires you to declare the same amount, 15 million Mongolian Tugrik during your exit from the country as well. This is why most travel documentation procedures for your trip to Mongolia will also require your bank statements.
The current Mongolia visa policy attempts to cater to the needs of all types of people that might visit the nation. The government now offers several types of visas that can be availed via a simple online application form.
Mongolia Visas
There is a Mongolian visa for tourism and traveling for business purposes. Most travelers do not need a visa for a trip that will last fewer than 90 days in Mongolia. However, if you are planning on staying in Mongolia for more than 30 days you have to register at the Mongolian embassy within the first 7 days of your arrival in Mongolia.
If you are traveling to Mongolia for work, study, or residential purposes, there is a visa that is tailor-made for you. You will have to apply with the Mongolian embassy in order to approve this travel authorization document as it will require you to stay in Mongolia for more than 90 days. There are some parts of the Mongolian borders, like the Zamiin Uud Crossing with south China and the Sukhbaatar border with Russia. These areas are open to all foreign visitors. The other regions can also be open but they are viable only for certain durations around the year.
Minors who are traveling with only one parent will need a letter of allowance from the other parent, during the visa approval process. Even for children that are entering Mongolia without any parents, a letter of authorization is mandatory- signifying that the minor will be accompanied by a member of the airline during their travel to Mongolia.
Mongolia visa requirements
You will require a set of valid documents to ensure your Mongolia visa and other travel documents can get authorized without any hindrance. The list of documents include:
A fully filled Mongolia visa application form. click here to obtain the Mongolia visa online application form.
A valid and original passport. The passport has to be valid even after 6 months of your entry into the country as per the Mongolia visa policy.
An updated photograph of yourself. It must meet the 3.5 x 4.5 cm dimensions requirement.
Proof of your accommodation in Mongolia (hotel bookings)
Flight details of a round trip to and from Mongolia and your country of residence.
Proof of monetary funds for your travel and stay in Mongolia. The amount is around 15 million Mongolian Tugrik.
Bank statements from the past 6 months.
If you are traveling for any non-governmental purposes, you will need the approval of the ministry of foreign affairs from the country of your nationality.
Approval of immigration agency for those who are traveling to gain employment in Mongolia.
An invitation letter if you are traveling for any diplomatic purposes.
Start applying for your Mongolia visa today
The list of documents required for your stay in Mongolia will be affected by a wide variety of reasons; your duration of stay, the purpose of visit, and nationality being the most influential factors. You can also read about the Mongolia visa policy before planning your trip to the country.
There are some countries that do not require a visa for their short trip to Mongolia. In addition, you might be wondering if you need a transit visa for your stay in Mongolian airports during traveling and other such questions. You must visit the visa eligibility checker to know if the country of your nationality has been exempted from the short-term visa application process.