Citizens of Antigua and Barbuda traveling to Montserrat must complete and submit an Access Declaration Form 72 hours (3 days) before the journey to Montserrat. The application form is available on iVisa.com. Another entry condition is to display a confirmation of where the visitor will quarantine after the arrival. Please be aware that it can take up to 14 days and only specific lodgings will be admitted. More information about Monserrat's entry requirements is supplied in the Frequently Asked Questions section beneath.
Note: Since July 14th, 2022, the Montserrat Access Declaration Form is no longer necessary to enter the country.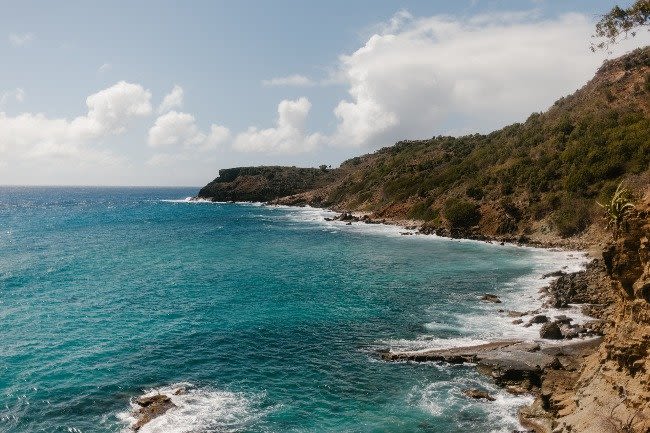 How Citizens of Antigua and Barbuda Can Enter Montserrat During Coronavirus?
Citizens of Antigua and Barbuda must fill and submit the Access Declaration Form 72 hours before traveling to Montserrat.
The traveler must present an accommodation confirmation to stay during the 14 isolation days.
Quarantine outgoings must be paid by the traveler.
The Access Declaration Form can be solicited on iVisa.com. This will be valid for 15 days.
Apply in Advance
We suggest you send your request for an Access Declaration Form ahead of time to elude setbacks. iVisa.com gets lots of applications daily and many of these are sometimes returned to the customer for editing or due to lack of information, which delays the process of obtaining the necessary travel documentation.
Take me to the application form
Frequently Asked Questions
How Citizens of Antigua and Barbuda Can Enter Montserrat During Coronavirus: What is an Access Declaration Form?
This is a pre-travel registration procedure that every traveler must comply with 72 hours or 3 days before the arrival in Montserrat.
Do I need a COVID vaccine or vaccination certificate to enter Montserrat?
No, you don't need a COVID-19 vaccine to enter Montserrat. Since information may change quickly, we advise you to follow up on the latest Montserrat travel updates and/or contact your local embassy.
How Citizens of Antigua and Barbuda Can Enter Montserrat During Coronavirus: Are they going to ask me for negative COVID19 test results?
COVID test on arrival: All travelers will be tested on arrival.
COVID test exemptions: Children under 2.
How Citizens of Antigua and Barbuda Can Enter Montserrat During Coronavirus: Do I have to quarantine?
Quarantine requirements: 10-day quarantine
Quarantine exemptions: Travelers testing negative on arrival are exempted from quarantine.
What are the government approved quarantine installations?
There are only five facilities authorized by the government of Montserrat for self-quarantine:
Gingerbread Hill
Tropical Mansion Suites
Vue Pointe Hotel
Chez Mango Villa
Grand View
Please keep in mind that the traveler must make a reservation in one of these accommodations before the trip as well as pay for the expenses during the whole isolation period.
What are iVisa.com's processing times and fees?
Standard Processing Time:

24 hours

-

USD $37.99

.
Rush Processing Time:

8 hours

-

USD $66.99

.
Super Rush Processing Time:

4 hours

-

USD $105.99

.
How can I apply for an Access Declaration Form on iVisa.com?
First: Fill out the Access Declaration Form questionnaire on iVisa.com with all your personal and travel information.
Second: Pay the fee with your preferred payment method.
Third: Include any crucial documents (passport, photo, etc.)
Fourth: Collect your Access Declaration Form in your email.
Fifth: Print a hard copy of this form or show it to the immigration officials at the Montserrat airport from a mobile device.
What documents do I have to send along with my application?
Valid Passport: please provide a scanned image of the details page.
Valid Email Address: your Access Declaration Form will be sent to this email inbox.
Paying Methods: a Paypal account, credit/debit card.
Should I trust iVisa.com to handle my travel documents?
Yes, you should. Our online security guidelines are of excellent quality. Please read our testimonials section to get references.
I have some questions and concerns
Please contact our customer support team for them to answer all your questions and clear out any doubts.
iVisa.com Recommends
HIKE TO RENDEZVOUS BEACH
Rendezvous Beach is the only white-sand beach in Montserrat great for swimming and snorkeling. The only way of getting there is by boat, kayak, or hiking. So, if you choose to hike it will take you between 30 - 50 minutes to arrive. The level of difficulty is moderate, meaning that you will find some steep parts and uneven terrain. Please be aware that this is an isolated beach with no facilities nor palm trees, the reason why is recommended to bring a hat, sunscreen, water, and snacks. Snorkeling gear can be rented from Scuba Montserrat in nearby Little Bay port town.
Lunch and Stand-up Paddle At Little Bay
Hiking back to Little Bay, pick a restaurant to have lunch. Then, in the afternoon you can do some stand-up paddle-boarding or kayaking on the Little Bay calm beach. There are many bars in this area for a night hangout or just enjoy walking around the Marine Village, the Public Market, and Cultural Center. Little Bay is in a process of becoming the new capital city of Montserrat island.