Citizens of Canada who wish to travel to Montserrat will need to submit a mandatory Access Declaration Form 72 hours (3 days) before the trip to Montserrat. The application form may be filled out today on iVisa.com. Another entry requirement is to show a confirmation of where the visitor will self-isolate during the stay. Please be aware that quarantine can take up to 14 days and only five accommodations are approved by the government of Montserrat. For more information about Monserrat's entry requirements, please scroll down to the Frequently Asked Questions part.
Note: Since July 14th, 2022, the Montserrat Access Declaration Form is no longer necessary to enter the country.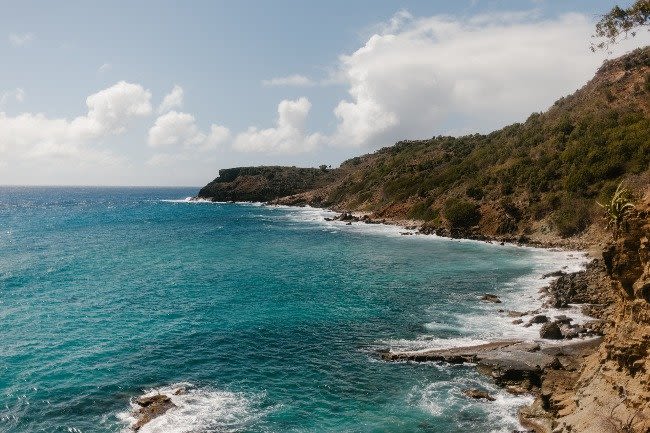 How Citizens of Canada Can Enter Montserrat During Coronavirus?
Canadians must fill and submit the Access Declaration Form 72 hours before the departure to Montserrat.
The traveler must have an accommodation reservation to stay during the 14-day isolation period.
The five government-designated quarantine facilities list may be found in the Frequently Asked Questions section.
All the quarantine expenses must be paid by the traveler.
The Access Declaration Form can be filled in on iVisa.com's website. This document will be valid for 15 days.
Frequently Asked Questions
How Citizens of Canada Can Enter Montserrat During Coronavirus: What is an Access Declaration Form?
This is a pre-travel registration process that every visitor must complete and submit 72 hours or 3 days before the trip to Montserrat.
Do I need a COVID vaccine or vaccination certificate to enter Montserrat?
No, you don't need a COVID-19 vaccine to enter Montserrat. Since information may change quickly, we advise you to follow up on the latest Montserrat travel updates and/or contact your local embassy.
How Citizens of Canada Can Enter Montserrat During Coronavirus: Do Canadians need to provide negative PCR test results upon arrival in Montserrat?
COVID test on arrival: All travelers will be tested on arrival.
COVID test exemptions: Children under 2.
How Citizens of Canada Can Enter Montserrat During Coronavirus: Is quarantine an entry requirement?
Quarantine requirements: 10-day quarantine
Quarantine exemptions: Travelers testing negative on arrival are exempted from quarantine.
How Citizens of Canada Can Enter Montserrat During Coronavirus: What are the five government-approved quarantine accommodations?
There are only five facilities approved by the government of Montserrat for self-quarantine:
Gingerbread Hill
Tropical Mansion Suites
Vue Pointe Hotel
Chez Mango Villa
Grand View
Please keep in mind that the traveler must make a reservation in one of these lodgings before traveling to Montserrat as well as cover expenses during the whole isolation period.
What are iVisa.com's processing speeds and rates?
Standard Processing Time:

24 hours

-

USD $30.99

.
Rush Processing Time:

8 hours

-

USD $57.99

.
Super Rush Processing Time:

4 hours

-

USD $92.99

.
How can I obtain an Access Declaration Form on iVisa.com?
First: Fill in the Access Declaration Form online application with all your personal and travel information.
Second: Make the payment depending on the chosen processing time.
Third: Attach basic documents like a valid passport, photo, etc.
Fourth: Receive your Access Declaration Form in your email inbox.
Fifth: Print it or display it from a mobile device to the immigration staff at the Montserrat airport.
What documents should I include with my application?
Valid Passport: please attach a scanned image of the passport's details page
Valid Email Address: your Access Declaration Form will be sent to this email address.
Paying Methods: a Paypal account, credit/debit card.
How staunch is iVisa.com to address my travel documentation requests?
iVisa.com offers worldwide travelers a risk-free platform where they could solicit their traveling documentation.
I still have questions, who can I talk to?
iVisa.com has a customer support squad prepared and trained to attend and solve all your doubts and to answer any of your questions.
iVisa.com Recommends
WATCHERS OF THE COLOSSUS OF MONTSERRAT
For those lovers of science and volcanos, they will find it very interesting to visit the Montserrat Volcano Observatory (MVO) located in the village of Flemmings, in the parish of St. Peter, in the northern part of the Montserrat island. This was officially established as an organization by the Montserrat Government in 1999. Nowadays, it's managed by the Seismic Research Centre of the University of West Indies. In this building, many scientists and volcanologists monitor, research, educate and advise about the Soufrière Hills Volcano after its last eruption in July 1995. MVO's mission is to predict future calamities by using techniques such as seismology, ground deformation, and gas emissions. The observatory features educational exhibitions including a 20-minute video about the Soufrière Hills volcano's last outbreaks and a souvenir shop. It is definitely a great site to visit with your family especially if you are traveling with children or teenagers. If after your trip you wish to keep informed of the volcano's current activity and last reports, they have a website, Facebook, and Twitter pages you can follow.