Citizens of the United States traveling to Montserrat will need to previously submit a required Access Declaration Form 72 hours (3 days) before the trip to Montserrat. The application form can be completed now on iVisa.com. Another entry requirement is to present a confirmation of where the visitor will quarantine during the stay. Please be aware that it can take up to 14 days and only specific accommodations will be accepted. More information about Monserrat's entry requirements will be provided in the Frequently Asked Questions section beneath.
Note: Since July 14th, 2022, the Montserrat Access Declaration Form is no longer necessary to enter the country.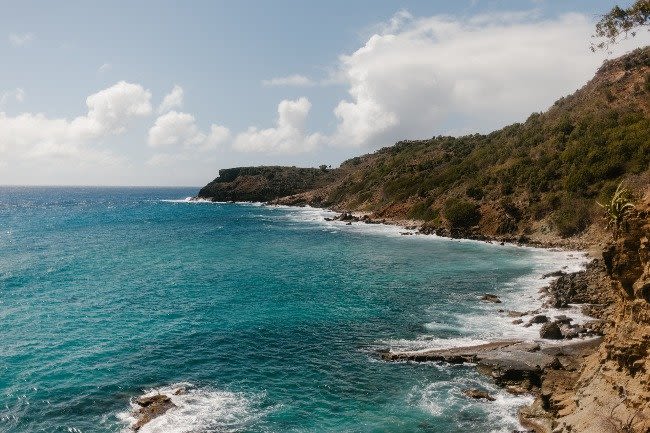 How Citizens of the United States Can Enter Montserrat During Coronavirus?
US citizens must fill and submit the Access Declaration Form 72 hours before the departure to Montserrat.
The traveler must bear an accommodation confirmation to stay during the 14-day isolation period.
The list of government-designated quarantine facilities may be found in the Frequently Asked Questions section.
Quarantine expenses must be paid by the traveler.
The Access Declaration Form can be filled in on iVisa.com's website and it will be valid for 15 days.
Frequently Asked Questions
How Citizens of the United States Can Enter Montserrat During Coronavirus: What is an Access Declaration Form?
This is a pre-travel registration process that every traveler must complete 72 hours or 3 days before arrival in Montserrat.
Do I need a COVID vaccine or vaccination certificate to enter Montserrat?
No, you don't need a COVID-19 vaccine to enter Montserrat. Since information may change quickly, we advise you to follow up on the latest Montserrat travel updates and/or contact your local embassy.
How Citizens of the United States Can Enter Montserrat During Coronavirus: Do US citizens need to provide negative PCR test results during health screenings in Montserrat's airport?
COVID test on arrival: All travelers will be tested on arrival.
COVID test exemptions: Children under 2.
How Citizens of the United States Can Enter Montserrat During Coronavirus: Is self-quarantine required?
Quarantine requirements: 10-day quarantine
Quarantine exemptions: Travelers testing negative on arrival are exempted from quarantine.
How Citizens of the United States can Enter Montserrat During Coronavirus: What are the government-approved quarantine facilities?
There are only five facilities approved by the government of Montserrat for self-quarantine:
Gingerbread Hill
Tropical Mansion Suites
Vue Pointe Hotel
Chez Mango Villa
Grand View
Please keep in mind that the traveler must make a reservation in one of these accommodations before the trip as well as pay for the expenses during the whole isolation period.
What are iVisa.com's processing times and costs?
Standard Processing Time:

24 hours

-

USD $26.99

.
Rush Processing Time:

8 hours

-

USD $48.99

.
Super Rush Processing Time:

4 hours

-

USD $81.99
How may I process my Access Declaration Form on iVisa.com?
First: Fill out the Access Declaration Form application on iVisa.com with all your personal and travel information.
Second: Make the Payment. The amount depends on the processing speed selected.
Third: Upload any essential documents (i.e. passport, photo, etc.)
Fourth: Receive your Access Declaration Form in your email.
Fifth: Print a hard copy or show it to the immigration officials at the Montserrat airport from a mobile device.
What documents do I have to attach to my application?
Valid Passport: please provide a scanned image of the details page
Valid Email Address: your Access Declaration Form will be sent to this address.
Paying Methods: a Paypal account, credit/debit card.
How steadfast is iVisa.com to handle my travel documents?
iVisa.com is committed to offering worldwide travelers a safe environment where they could get their traveling documentation by following a series of rigorous security guidelines.
I still have questions.
In such a case, please communicate with our customer support group. They are trained to attend and solve all your inquiries.
iVisa.com Recommends
THE GRAY CITY
Plymouth, the former capital of Montserrat that became a ghost city covered in ashes after the Soufrière Hills volcano erupted in 1995 when it became active again after a long stillness. Currently located in an Exclusion Zone or Zone V, it is one of Montserrat's main attractions that tourists might see only with the help of a certified tour guide, and preferably by helicopter. The main spots are the tops of different buildings, like houses, churches, hotels, and factories abandoned and half-buried. A creepy sight, worthy of a setting for a scary movie. Both Soufrière Hills volcano and Plymouth can be seen from the top of Garibaldi Hill.
JACK BOY HILL
If you love amazing landscapes, this is the place to visit during your stay in Montserrat. Jack Boy Hill Viewing Facility is a viewpoint where you may gaze at the Soufrière Hills volcano, the nearby villages that were devastated by the 1995 volcanic eruptions, the ruins of an old airport, and the vastness of the ocean. The site features a telescope, trails, picnic areas, restrooms, and a parking lot.