All foreign visitors who wish to travel to Montserrat must complete an Access Declaration Form to present during Montserrat's border control along with a negative PCR (covid) test result. Self-quarantine will be mandatory for up to 14 days in a government-designated accommodation. Please be aware that there are only five lodgings approved. The list can be found in the Frequently Asked Questions as you scroll down. The Access Declaration Form application is available online on iVisa.com.
Note: Since July 14th, 2022, the Montserrat Access Declaration Form is no longer necessary to enter the country.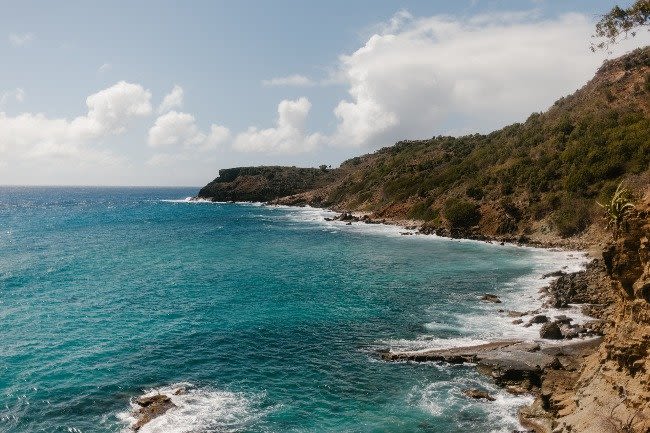 What do I need to know about the Montserrat Entry Requirements Covid?
All foreigners traveling to Montserrat must fill an Access Declaration Form to present at border control.
A negative PCR (covid) test result is also required for entry into Montserrat's territory.
Every passenger coming from a foreign country must submit to a self-quarantine for up to 14 days in one of the five government-designated facilities.
The Access Declaration Form application may be completed on iVisa.com.
This document is valid for 15 days.
Frequently Asked Questions
Montserrat Entry Requirements Covid: What is an Access Declaration Form?
This is a pre-travel registration that each traveler must complete 72 hours or 3 days before arriving in Montserrat.
Do I need a COVID vaccine or vaccination certificate to enter Montserrat?
No, you don't need a COVID-19 vaccine to enter Montserrat. Since information may change quickly, we advise you to follow up on the latest Montserrat travel updates and/or contact your local embassy.
Montserrat Entry Requirements Covid: Am I going to be asked for proof of negative PCR (covid19) test results upon arrival?
COVID test on arrival: All travelers will be tested on arrival.
COVID test exemptions: Children under 2.
Montserrat Entry Requirements Covid: Will I be forced to self-quarantine upon arrival?
Quarantine requirements: 10-day quarantine
Quarantine exemptions: Travelers testing negative on arrival are exempted from quarantine.
Montserrat Entry Requirements Covid: What are the government-approved quarantine facilities?
There are only five facilities approved by the government of Montserrat for the 14-day isolation:
Gingerbread Hill
Tropical Mansion Suites
Vue Pointe Hotel
Chez Mango Villa
Grand View
Please keep in mind that the traveler must make a reservation in one of these accommodations before the trip date as well as pay for all the expenses during this time.
What documents do I need to add to my application?
Valid Passport: it must be valid for a minimum of six months.
Valid Email Address: your Access Declaration Form will be sent to this email inbox.
Paying Method: a Paypal account, credit, or debit card.
What are iVisa.com's processing times and fees?
Standard Processing Time:

24 hours

-

USD $26.99

.
Rush Processing Time:

8 hours

-

USD $48.99

.
Super Rush Processing Time:

4 hours

-

USD $81.99

.
How can I procure an Access Declaration Form with iVisa.com?
First: Fill out the Access Declaration Form online application form with your personal and travel information.
Second: Make the Payment. There are three (3) processing speeds to choose from. Pay either with a credit/debit card or a PayPal account.
Third: Attach documents. Like your valid passport and picture.
Fourth: Our specialized team will send your Access Declaration Form to your email inbox.
Fifth Print it or show an electronic copy to immigration personnel at Montserrat's airport.
Can I trust iVisa.com to process my application?
iVisa.com has the most faithful service as we work with rigorous security guidelines.
Who do I contact in case I have more questions?
iVisa.com customer service agents are available for you 24 hours a day, 7 days a week if you still have questions or doubts.
iVisa.com Recommends
You want to visit the Runaway Ghaut. The Runway Ghaut possesses Montserrat's own fountain of youth but instead of going back in time, you go back to Montserrat, or at least, that's what the legend says that happens when you drink from this fresh and natural stream water. This is located in a rainforest ideal for birdwatching, so bring your binoculars to observe the many species of birds, including the Montserrat Oriole, the national bird, and fruit trees while you hike through the forest trail.
Don't forget about the Pre-Columbian Petroglyphs. This is a great hiking tour is the one that takes you to see the Amerindians Petroglyphs. This pre-Columbian art was recently found by a group of hikers in 2016 on the Soldier Ghaut trail in the north part of Montserrat near the Woodlands beach. Archaeologists have determined that these stone carvings are between 1000 to 1500 years old besides being the first of its kind found on this Caribbean island.
After the hiking, you can go get a swim and do some reef snorkeling in the nearby Woodlands Beach which is moreover a nesting beach for sea turtles during the months of May through December.