Citizens of France do not need a visa to travel to Morocco. However, there are other regulations they must comply with. They should carry a confirmed hotel reservation. For business travelers, they will be asked for an invitation letter printed, sealed, and signed by the Moroccan company's manager where he or she works for. Besides, they must provide a negative coronavirus test result and a mandatory Public Health Passenger Form which they could get through iVisa.com by filling up the 100% online application here.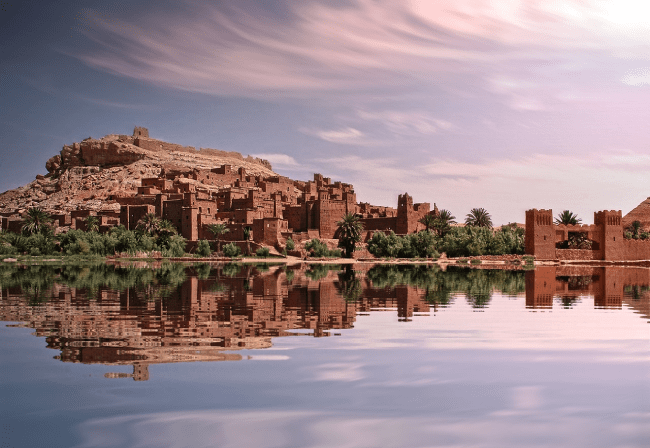 Morocco has a vast tourism offer with many magical places to explore. Depending on your taste you will get delighted while experiencing these gems of Moroccan culture. Choose to stay in a riad (traditional Moroccan house) inside a medina (walled city containing lots of shops, historical buildings, and tiny roads) in Marrakesh, Fez, or Casablanca.
What are the steps to apply for a Public Health Passenger Form with iVisa.com?
First, fill up the online application form with your personal and travel details.
Second, Make the payment. There are three (3) types of processing your order (you will find more details in FAQs). Pay either with a credit/debit card or a PayPal account.
Third, Upload documents. Like a valid passport, picture, etc.
Fourth, Collect your Public Health Passenger Form in your email inbox.
Fifth, Print and sign it to present to airport authorities.
Apply in Advance
With iVisa.com you don't need to wait until the last minute to get your Public Health Passenger Form. We receive many applications from all over the world so it is always good to apply on time in case the application is returned to you for revision. Otherwise, you will have to pay more to get faster processing.
Frequently Asked Questions
What is a Public Health Passenger Form?
It is an entry requirement document that you have to fill out, print and sign to present to immigration employees at the airport in Morocco. This is the first way how citizens of France can enter Morocco during coronavirus.
Do I need a COVID vaccine or vaccination certificate to enter Morocco?
COVID-19 vaccine or vaccination certificates are not among the entry requirements to visit Morocco.
Do I need to take a COVID-19 test before traveling to Morocco?
COVID-19 test prior to arrival: Travelers do not need negative pre-departure testing to travel to Morocco.
Do I have to self-isolate when I get to Morocco?
Quarantine requirements: There are no quarantine requirements.
How long can France citizens stay in Morocco with the Public Health Passenger Form?
Citizens of France can stay 30 days after arrival on a Single Entry.
What is Wiqaytna?
It's a coronavirus tracking application. It is recommended to download it on your mobile phone or tablet. It is how citizens of France can enter Morocco during coronavirus.
Which are iVisa.com's processing times and rates?
Standard Processing Time:

USD $26.99

-

24 hours

.
Rush Processing Time :

USD $46.49

-

8 hours

.
Super Rush Processing Time :

USD $82.99

-

4 hours

.
How reliable is iVisa.com to process my Passenger Form?
iVisa.com is one of the most trusted websites for handling your travel certificates not only because of the safety guidelines it follows but for the people working offstage.
Who do I call if I still have questions?
Please get in touch with our customer support staff who will be disposed to clear up all your doubts and answer all your questions about how citizens of France can enter Morocco during coronavirus.
iVisa.com Recommends
MOROCCO'S CRAFTSMANSHIP
Carpets These are usually handmade by women who follow the knotting techniques stemming from Amazigh culture. You'll find them in Rabat, Fez, and Tetouan. Each has a story behind its colors and mixed patterns.
Clothing You can buy kaftan (dress for women), djellaba (unisex outer robe with a hood), bernousse also known as fez (red cap; worn by men on special occasions), balgha (unisex soft leather slippers).
Jewelry If you are looking for Amazigh jewelry then go to the Marrakech medina next to the Jemaa El Fna square. Other markets can be found in Goulimine, Agadir, Essaouira, Tiznit, and Taroudant.
Ceramics and Pottery In Rabat, the pottery decorations are a blend of Amazigh and Andalusian culture. In Fez, they use blue patterns, yellows in Safi, and greens in Meknes. You may also visit the potters' complex of Oulja in Salé.
Zellige tiles These tiles are essential elements of Moroccan architecture. Each tile is unique and fragile. Commonly seen in the riads (traditional Moroccan houses) and fountains. If you are thinking about buying wholesale to decorate your bathroom or floor, then go to Zellige Catrau in the Marrakech Medina.