Only specific people can enter Morocco if they comply with certain requirements. Morocco covid entry restrictions state that the following travelers will be permitted: citizens and residents of Morocco; foreign nationals coming from a visa-exempt country (this includes the USA) who carry a valid hotel reservation; professionals that have been invited by Moroccan companies (they must show a sealed printed letter signed by the company's manager).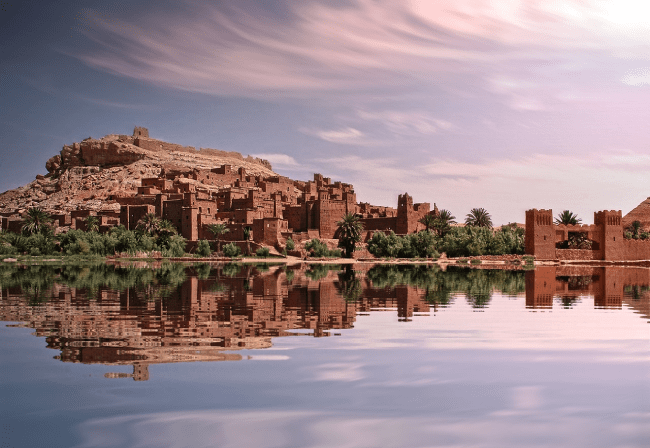 In addition, they must bring a negative covid test result. These are Morocco's covid entry restrictions.
Additionally, they will need to fill a mandatory Public Health Passenger Form.
Complete the form in the iVisa.com website.
How can I apply for a Public Health Passenger Form with iVisa.com?
First: fill up the Public Health Passenger Form application online with your personal and travel information.
Second: Make the payment. There are three (3) ways of processing your request (more details in FAQs). You may use a credit/debit card or PayPal account.
Third: Upload any crucial documentation like passport, photo, etc.
Fourth: Welcome your Public Health Passenger Form in your email inbox.
Fifth: Print and sign to expose to the airport personnel.
Frequently Asked Questions
Are there any mandatory health certificates to enter Morocco?
Yes, a Public Health Passenger Form which you are supposed to complete, print, and sign. This document is in the list of Morocco covid entry restrictions.
Do I need a COVID vaccine or vaccination certificate to enter Morocco?
COVID-19 vaccine or vaccination certificates are not among the entry requirements to visit Morocco.
Do I need to take a COVID-19 test before traveling to Morocco?
COVID-19 test prior to arrival: Travelers do not need negative pre-departure testing to travel to Morocco.
Do I have to self-isolate when I get to Morocco?
Quarantine requirements: There are no quarantine requirements.
How long can I remain in Morocco with the Public Health Passenger Form?
You can remain 30 days after arrival on a Single Entry.
What does Wiqaytna means?
It's a covid tracking application administered by Morocco's Ministry of Health. We strongly recommend you download it on your mobile device.
What are iVisa.com's processing speeds and rates?
Standard >

USD $27.49

(

24 hours

).
Rush >

USD $49.99

(

8 hours

).
Super Rush >

USD $84.99

(

4 hours

).
How reliable is iVisa.com to process my travel documentation?
iVisa.com is one of the most reliable internet sites for managing all your travel paperwork not just because of the security guidelines it follows but for the crew working behind the scenes.
Who do I call if I want to clarify my doubts?
Please contact our support team which will be ready to clear up all your doubts and answer your questions in regards to Morocco covid entry restrictions.
iVisa.com Recommends
Medinas are vintage walled cities that encompass narrow streets, fountains, palaces, Muslim worship sites, and craft shops. They are divided into quarters, each one with its own mosque, hammam (bathhouse), a communal bread oven, a madrasa (educational institution), and a water fountain, which all serve the local community. They don't possess enough space for cars to drive through so you need to visit them on foot.
Safety tips
To avoid getting lost or robbed it will be best if you hire a licensed tour guide to walk you through the historical places and recommend where to shop.
Do not talk to locals offering you a guided tour. Just be polite but firm and say, "No, thank you". Then keep ignoring them. Otherwise, if you ask them something they would feel engaged and they will ask you for money.
Never travel alone, especially if you are a woman.
If you get lost in the medina, walk into any shop or restaurant and ask for directions. The owner will be glad to help you.
Ask the hotel concierge for a map of the medina.
Be careful in crowded areas since pick-pocketing and petty theft is very common.
Do not wear expensive jewelry, keep your valuable items (mobile phone, cameras, wallets) out of sight and a firm grip on your bag with zippers fastened.
Dress similar to Moroccan style to prevent being the center of attention (suggestion: cover your head with a scarf).