The Netherlands was home to one of the most famous painters in the world, Van Gogh. Now, you can explore the Van Gogh Museum and get to know his incredible artwork. The collection gathers 200 paintings and 500 drawings. Get fascinated by Van Gogh's life in the Netherlands. iVisa.com can support you with the entry requirements to the Netherlands.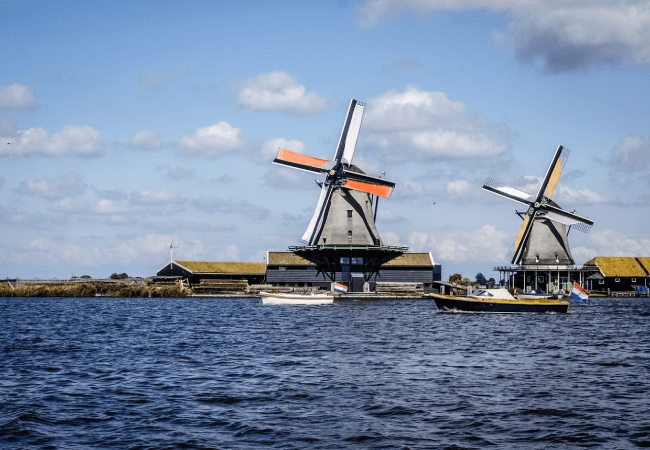 Currently, citizens of Chile can enter the Netherlands without the need for a visa. However, international travelers will need a new authorization known as ETIAS by 2022. The Netherlands ETIAS for citizens of Chile will be mandatory.
iVisa.com can help you enter the Netherlands with a simple, fast, and reliable service for your Netherlands ETIAS.
Keep learning about the Netherlands ETIAS for citizens of Chile below.
Frequently Asked Questions
What does ETIAS mean?
ETIAS is the acronym for European Travel Information and Authorization System. Due to increasing rates of illegal immigration, the European Union decided to implement the ETIAS system to control incoming visitors who are exempt from a Schengen visa.
The ETIAS process only requires an online application that you can find on the iVisa.com platform. Explore more information about the Netherlands ETIAS for citizens of Chile here.
Do I need an ETIAS as a citizen of Chile?
Yes! Citizens of Chile must acquire the Netherlands ETIAS before landing in Europe as Chile is among the countries that don't need a visa to enter the Schengen zone.
Is the Netherlands ETIAS valid for all of Europe?
The Netherlands ETIAS allows entry to the 26 countries in the Schengen zone. Travelers will only need a single document to explore most of Europe!
Use our Visa Checker and confirm what countries admit the ETIAS document so you can carefully plan your next trip.
For how long is the Netherlands ETIAS valid?
Citizens of Chile with a Netherlands ETIAS can use it for a maximum of 3 consecutive years. Also, the Netherlands ETIAS for citizens of Chile allows a stay of 90 days out of a 180-day period in the Schengen zone.
What information do I need to provide?
Citizens of Chile must complete the electronic form with general information about themselves and their trip to the Netherlands. As well, they should provide details about security matters, like previous visa rejections.
Travelers must have the following:
A copy of your passport, your passport should have a minimum validity of 3 months after arrival.
A valid email address.
Payment methods, iVisa.com has two alternatives for payment, either pay with a Paypal account or use a credit/debit card.
What are the processing times and fees?
The Netherlands ETIAS for citizens of Chile provides three options:
Standard service, wait a regular time for your ETIAS process.
Rush service, the iVisa.com team will work faster in case you are traveling sooner than expected.
Super Rush service, the quickest option when you are in a rush.
What are the steps for the ETIAS?
First, fill out online application with personal information and select a processing time.
Second, review your details and choose a payment method between a credit/debit card or Paypal.
Third, upload the scan of your passport.
Communicate with our customer support agents in case you have doubts.
What will I get in my email?
Citizens of Chile will get the Netherlands ETIAS in their email inbox. Make sure to detail a valid email address when completing your application as the iVisa.com team will use it to send the ETIAS document.
EU immigration has the final decision for your admission to Europe, so show all the right documentation as soon as you arrive in the Netherlands!
How safe is the ETIAS process with iVisa.com?
100% safe! iVisa.com has an incredible expert team that handles your information with the highest security guidelines. Be confident your details are safe with iVisa.com.
Explore the comments page and confirm iVisa.com is the best option for your travel requirement. The Netherlands ETIAS for citizens of Chile is only a click away with iVisa.com.
I have some questions. Who should I contact?
Don't hesitate to get in touch with our customer service team that is available 24/7. We are ready to help you with anything you need. Also, you can write to help@ivisa.com.
Go for your Netherlands ETIAS and explore Europe!