The Netherlands is a founding member of the Schengen Area, a region where the countries have established a visa liberalization policy. This policy exempts non-Schengen countries under the visa waiver program from obtaining a visa to enter the Area. These countries enjoy free movement without any sort of restriction.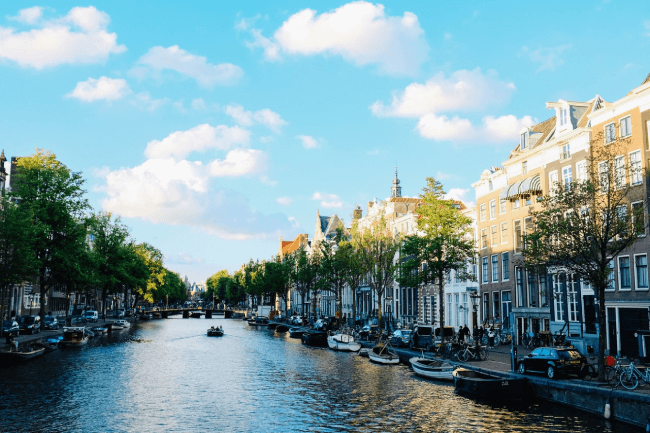 However, the European Commission and Schengen authorities are set to implement a system for vetting visa-free travelers from non-Schengen countries. The system is known as the European Travel Information and Authorization System or ETIAS.
If you are a Seychellois wishing to visit the country of the Dutch, learning more details about the Netherlands ETIAS for citizens of Seychelles is essential. You can get more information below so read on.
Frequently Asked Questions
Why do citizens of Seychelles need to obtain the ETIAS?
The European Commission now has a clear understanding that the immigration security protocols that they have in place in the Schengen Area are inadequate. Terrorist attacks in recent years made them realize that visa-free entry into the region can be a detriment. In response to this, they created the ETIAS so that only travelers who pose minimal risk can enter the region.
Can you give us an idea of how the system works?
The ETIAS is an advanced IT system that allows immigration authorities to vet and keep track of travelers going into the Netherlands and other Schengen member states. The implementation of the system will give a much-needed upgrade to the security protocols currently used by the Schengen Zone by vetting travelers from visa-free countries.
The Netherland ETIAS for citizens of Seychelles will collect traveler information from reputable databases and use it to determine if the applicant poses a big risk to the Schengen Area or not. Those who pass the assessment will receive authorization to enter. If not, their application will be declined.
How long can I stay in the Netherlands with ETIAS?
Holders of Netherlands ETIAS for citizens of Seychelles can enter and stay in the Schengen Area for up to 90 days in any 180-day period. The system will generate a travel authorization that lasts for 3 years maximum. Holders of the authorization are permitted to enter the region as many times as they want as long as they do not violate the 90/180 rule.
Which country should I enter first?
If you have several countries to visit in the Schengen Area, you should initially enter the country you have applied for in your authorization. If you hold a Netherlands ETIAS for citizens of Seychelles, you should enter the Netherlands first before visiting other Schengen countries.
How can I get the Netherlands ETIAS?
Obtaining the Netherlands ETIAS for citizens of Seychelles is easy. You do not need to visit the embassy or consulate to get one. Here's what you should do:
The first thing you should do is fill out the application form on iVisa.com. You will need to provide your personal details like your name, nationality, date of birth, passport number and etc. Make sure all the information you provide is correct since any errors could lead your application to be denied. Next, attach the necessary documents such as your valid passport. Finally, pay for the transaction using a PayPal account or a debit/credit card.
Is there any way I can contact you if I have further concerns?
Do not hesitate to reach out to one of our customer care agents or send us a message via email at help@ivisa.com. You can use the chat app on iVisa.com for a quick resolution to your concern.
What platform can I use for my Netherlands ETIAS application?
If you are geared up to experience what the Netherlands has to offer, get your ETIAS at iVisa.com. We have one of the best success rates in the business at nearly 100%. That is because our visa specialists review each application to make sure everything is good before submission.
Safe Travels!