Have you been to a country where most of its citizens ride a bicycle, is famous for its windmills, countless canals to cruise, and has plenty of beautiful heritage sites to visit? If not, then it's time for a trip to the Netherlands. The country is steeped in tradition with touches of the modern. Discover a country that boasts not only tulips and windmills but also artsy architecture and renowned museums.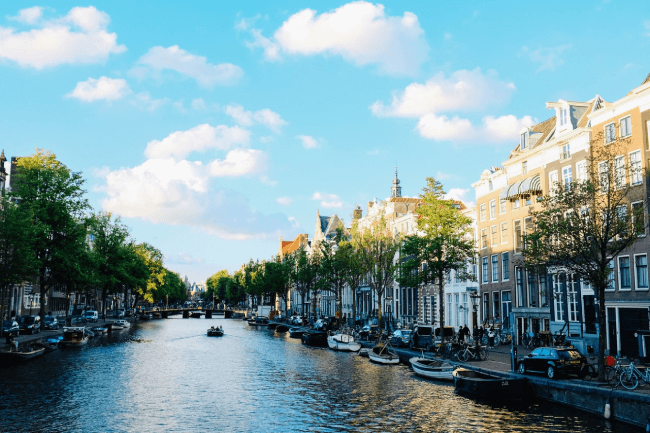 If travelers from Taiwan want to experience everything that the Netherlands has to offer, they must present a Netherlands ETIAS authorization to the border authorities. By 2022, a system will go online and provide citizens of visa-free countries like Taiwan with travel authorization before their trip to the Schengen Area.
The process for getting the Netherlands ETIAS for citizens of Taiwan is done online. Applicants will have an easy time filling out an online form and that means less time wasted and more time for them to spend on what really matters. To know more important details about the Netherlands ETIAS, then continue reading.
Frequently Asked Questions
What can you tell us about the ETIAS?
The ETIAS is a system that generates a travel authorization for use by citizens of visa-exempt countries in order to enter any country in the Schengen Zone. ETIAS is a term that stands for European Travel Information and Authorization System. It can access travelers' information on databases kept by reliable international organizations and will use the information to determine if the applicant poses a risk to the region's security or not.
The Netherlands ETIAS for citizens of Taiwan is expected to be a great tool in improving border management and security measures used by Schengen countries, resulting in safer travel conditions.
When does the Netherlands ETIAS expire?
The validity period of the Netherlands ETIAS for citizens of Taiwan is 3 years at most. However, the approved ETIAS is linked to the passport used during the application so when the linked passport expires before the ETIAS' maximum validity runs out, the authorization is invalidated as well. You need to acquire a new ETIAS using a new passport.
Within any period of 180 days, the total number of days the ETIAS allows a traveler to reside within the Schengen Area is 90. They are permitted to go to any Schengen country as many times as they like provided they do not exceed the allowable duration of stay.
Is there any age limit to apply for ETIAS?
No. All travelers from non-Schengen countries that are exempted from getting a visa are required to have the ETIAS before their trip. Having a Netherlands ETIAS for citizens of Taiwan is mandatory regardless of the traveler's age. Infants and children below 18 years old need to have a separate ETIAS from their guardians. Additionally, applicants above 70 years old need to present an ETIAS before passing through the border.
What does the system require applicants to provide?
The ETIAS currently requires three things from an applicant. First, you need a completed application form. You can fill it out online at iVisa.com. You also need to support the information on the form with a copy of your valid passport. The final requirement is an acceptable payment method such as a credit or debit card to pay for the transaction. You can also use PayPal for payment.
Where can I apply for ETIAS?
Need help with processing your Netherlands ETIAS for citizens of Taiwan? You can't go wrong with iVisa.com. Our experts will review your application and make sure that you get the authorization, all without you having to deal with the embassy yourself.
I want to learn more about the ETIAS. Where can I contact you?
We are available around the clock to help you. We can help resolve your concerns if you send an email to help@ivisa.com. You can also visit our website's page and use the chat feature to chat with a live rep.
Travel well, friends!