Do you love antique art pieces? Then, visiting Rijksmuseum or the National Museum in Amsterdam is the perfect location for your next trip. This museum has been collecting rare art and antiquities for a very long time. You can see around seven million works of art that include five thousand paintings in more than two-hundred and fifty rooms and a library having thirty-five thousand books. You can also find exclusive traditional Dutch handicrafts, sculptures from medieval times, and modern art. Visiting this country from any of the visa-free countries? You need to apply for a Netherlands ETIAS before your trip.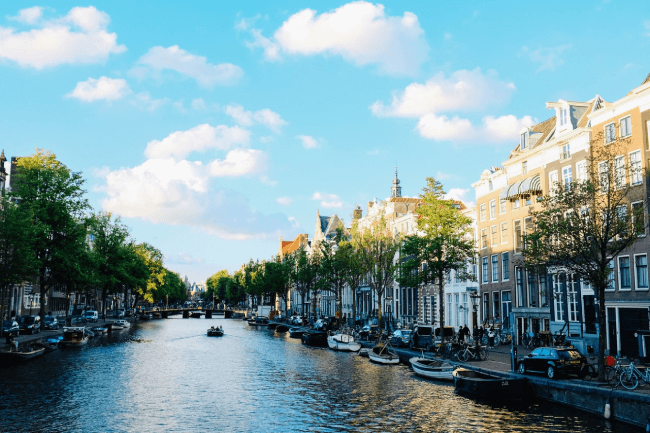 You must know everything about Netherland ETIAS like Netherlands ETIAS validity, its cost, and its processing time before applying for it. To get detailed information on this document, you can contact iVisa.com and take advantage of our amazing services to obtain your document. We have been providing our services for many years to our customers and they find our services simple, transparent, affordable, and on-time.
To get more information about Netherlands ETIAS validity and other details, check the following FAQs:
Frequently Asked Questions
What does Netherlands ETIAS mean?
Netherlands ETIAS is a newly developed online travel authorization document that can be obtained online. You don't need to visit the embassy to obtain this document. This document has been proposed by the European Union to enhance security and regulate illegal immigrants' entries. This document allows the government to keep a track of every traveler entering the country.
What is the Netherlands ETIAS validity?
When you apply for Netherlands ETIAS, you can get Netherlands ETIAS validity for a maximum of 3 years or until your passport is valid. This document allows you to enter the country multiple times. You can stay in the country for a maximum of 90 days within a period of 180 days.
How can I apply for the Netherlands ETIAS with iVisa.com?
IVisa.com offers you a simple way of applying for Netherlands ETIAS. You can complete the procedure in three easy steps and get a maximum Netherlands ETIAS validity based on the validity of your passport. The three steps to complete the procedure are:
First, you have to visit our website and fill out an application form with the required details.
Second, you have to review the details you have provided in the form to avoid any errors.
Third, you have to upload the documents, pay the processing fee, and submit the form.
What is the processing time and cost for Netherlands ETIAS with iVisa.com?
Since Netherlands ETIAS is yet to be implemented, we cannot provide you with the exact information about the processing time and cost. However, applying with iVisa.com offers you three options for the processing time and the cost of the document depends on the time of processing. The description of these options gives you an idea about them:
Standard Processing Time: You can obtain your document in a few days when you choose this option by paying an affordable cost.
Rush Processing Time: You can get your document in a little early time utilizing this option by paying a little expensive cost.
Super Rush Processing Time: You can receive your document in the minimal possible time for the most expensive cost using this option.
Check out iVisa.com for more information about the Netherlands ETIAS validity.
What are the documents needed for the application of Netherlands ETIAS?
With the utilization of iVisa.com's services, you don't need to have a lot of documents for the application of Netherlands ETIAS. Here is the list of documents that are required for the application of this document:
A valid passport and its scanned copy to provide your details and a maximum Netherlands ETIAS validity as it depends on the validity of your passport.
A valid email address to get your document online.
Mode of payments such as a credit/debit card or a PayPal account.
Can I trust iVisa.com's services?
Yes, you can trust iVisa.com's services for obtaining your Netherlands ETIAS as we have been assisting our customers for a long time and provide guaranteed safety of your data.
Where can I get more info?
You can call or email our friendly customer care executives to get more info regarding Netherlands ETIAS validity or visit our webpage to check the reviews dropped by our customers.