The Netherlands also offers natural wonders, like the Hoge Veluwe National Park, which expands over 13,000 acres. Apart from an impressive sculpture park, you can also see some red and roe deer. Don't miss the chance to do some bird watching as well. Explore the Netherlands with the help of iVisa.com.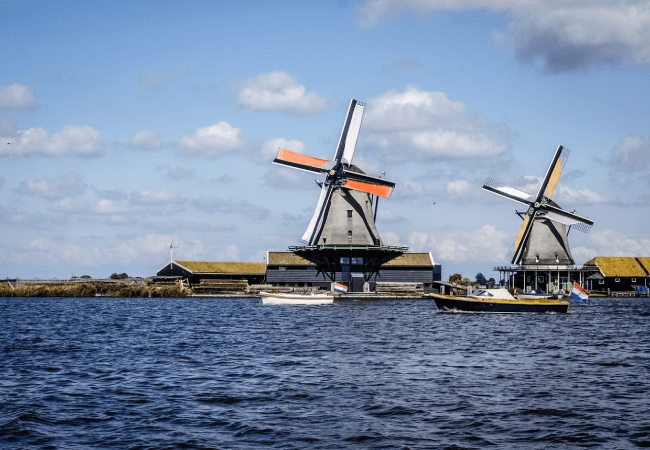 At the moment, citizens of Japan can enter the Netherlands without the need for a visa. However, they will need a new authorization known as ETIAS by 2022. The Netherlands ETIAS for citizens of Japan only requires an easy application.
iVisa.com can support your efforts to travel to the Netherlands with a simple, fast, and reliable service for the Netherlands ETIAS.
Continue reading about the Netherlands ETIAS for citizens of Japan below.
Frequently Asked Questions
What does ETIAS mean?
ETIAS is the acronym for European Travel Information and Authorization System. Due to security concerns, the European Union decided to establish a new safety system that will keep European countries safe. This new system is known as ETIAS.
The ETIAS process only requires an Internet connection, so iVisa.com is ready to help you! Check more information about the Netherlands ETIAS for citizens of Japan here.
Do I need an ETIAS as a citizen of Japan?
Yes! Citizens of Japan must obtain the Netherlands ETIAS because Japan is part of the group of countries that don't need a visa to enter the Schengen zone.
Over 60 countries around the world are exempt from a Schengen visa, and Japan is one of them.
Is the Netherlands ETIAS valid for all of Europe?
The Netherlands ETIAS gives travelers access to 26 countries in the Schengen zone. Now, you can expand your trip to most of Europe!
Try our Visa Checker and confirm what countries accept the ETIAS document. iVisa.com can help you with any travel document you need for your next trip.
For how long is the Netherlands ETIAS valid?
Citizens of Japan with a Netherlands ETIAS can use it for up to 3 consecutive years. As well, the Netherlands ETIAS for citizens of Japan allows a maximum stay of 90 days out of a 6-month period in the Schengen zone, including the Netherlands.
Remember that the ETIAS authorization has multiple entry benefits.
What information do I need to provide?
Citizens of Japan must fill out the electronic form with personal details and information about their trip to the Netherlands. Make sure to answer all the questions related to security issues, such as previous visa rejections and past trips to risky countries.
Visitors should have the following:
A copy of your passport, your passport must have a validity of 3 months after arrival in the Netherlands.
A valid email address to receive the ETIAS authorization electronically.
Payment options, pay for the professional service with a Paypal account or use a credit/debit card.
What are the processing times and fees?
The Netherlands ETIAS for citizens of Japan offers three alternatives according to their time and budget:
Standard service, expect your ETIAS document at a regular time for the cheapest fee.
Rush service, the iVisa.com team will work quicker on your travel requirement.
Super Rush service, the fastest service when you need your Netherlands ETIAS as soon as possible.
What are the steps for the ETIAS?
First, complete the information required in the online application and choose a processing time.
Second, check your details and pick a payment method between a credit/debit card or Paypal.
Third, attach the scan of your passport.
Contact our incredible customer support agents if you need help.
What will I get in my email?
Citizens of Japan should expect the Netherlands ETIAS in their email inbox. Provide a valid email address when completing the application so the iVisa.com team can send the ETIAS document.
How safe is the ETIAS process with iVisa.com?
100% safe! iVisa.com has established strict security measures for all its services. Our customers can be sure their information is safe with iVisa.com.
Check our comments page and confirm iVisa.com has the right expertise to help you. The Netherlands ETIAS for citizens of Japan will only take you a few steps with iVisa.com.
I have some questions. Who should I contact?
Connect with our customer service team that is available 24/7. We are ready to guide you through the ETIAS process. Also, you can write to [email protected].