The Netherlands is a North-Western European country that is famous for its windmills and tulip gardens. One of the topmost countries when it comes to road safety, you will find almost everyone in the country cycling. You can cycle your way through this beautiful country. The Netherlands is famous for its art museums, beautiful art galleries, aesthetic surroundings, architectural structures, delicious food, and amazing hospitality.
The Netherlands was ranked as one of the happiest countries to live in. It also provides excellent health care and education for children. The mild climate of the country is also ideal. It is difficult to find a reason to not visit this country because the Netherlands won't give you any.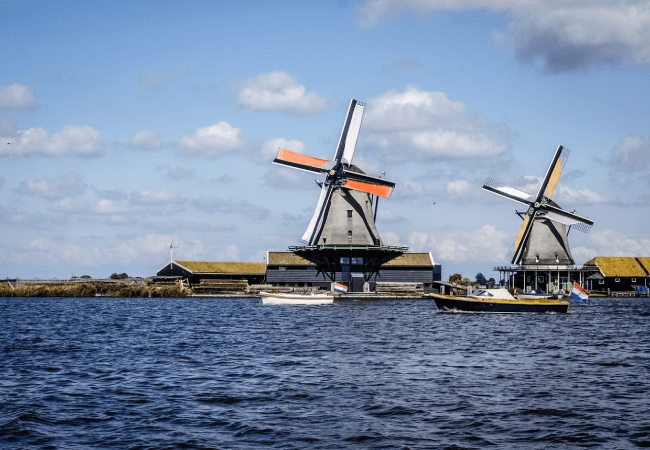 The Netherlands is part of the European Union as well as the Schengen region. It joined the EU in 1958 and the Schengen in 1995. To safeguard the country and the Schengen area in turn, the government has discovered a new way to do so. They have designed a new system called the ETIAS which will monitor those entering this area. This is to be enacted in 2022 after which citizens of Vanuatu who wish to visit the Netherlands after 2022 will require an ETIAS to enter the country.
The application process can be daunting and perplexing because of its unfamiliarity. But with iVisa.com by your side, there is nothing you need to worry about. To make this process extremely simple and time-efficient, we have prepared a guide on how to procure a Netherlands ETIAS for Citizens of Vanuatu. Apply for your ETIAS today by visiting our website.
A set of Frequently Asked Questions that have been put together to further break down this otherwise confusing process. This will assist the citizens of Vanuatu resolve any basic queries that they might have regarding the Netherlands ETIAS. You can also apply for an ETIAS online via iVisa.com.
Frequently Asked Questions
The purpose of this section is to resolve any questions that might arise in the minds of the citizens of Vanuatu regarding the ETIAS. You can apply for your Netherlands ETIAS for Vanuatu via iVisa.com.
What is the Netherlands ETIAS?
The ETIAS or European Travel Information and Authorization System is a recent development and is a mandatory e-travel authentication document that is required by the citizens of Vanuatu who want to enter the Netherlands after 2022 for any trips.
What are the documents that I would require to procure in order to get a Netherlands ETIAS?
The citizens of Vanuatu who are looking to apply for a Netherlands ETIAS via iVisa.com will require these documents apart from a few general details during the visa application process:
Passport: Having a valid passport that won't expire for at least 3 months beyond your international trip is required.
Email address: Another requirement is an email address via which the ETIAS documents that can be received safely.
Credit card/ Debit card/ PayPal: You will also require a credit or debit card or PayPal account to pay for your application.
How long can one stay with a Netherlands ETIAS?
The residents of Vanuatu who have procured a Netherlands ETIAS can stay for a total period of 90 days within the country starting from the day of their arrival. Click here to read more about the detailed guidelines for visiting the Netherlands.
What is the processing time and price for the ETIAS?
Citizens of Vanuatu can choose from any of the 3 options that have been provided by iVisa.com while applying for their visa. Your options are as follows:
Standard Processing: This is an economical option that will deliver your visa well in time.
Rush Processing: By paying a little more, you can avail your visa document a little earlier than usual.
Super Rush Processing: For those in a rush who need their visa within a very short time and are okay with paying more, can opt for this.
Find out more about your Netherlands ETIAS for Citizens of Vanuatu by heading over to the website of iVisa.com.
What is the application process for a Netherlands ETIAS?
The Netherlands ETIAS for Citizens of Vanuatu can be availed by following a few steps and will hardly take much time. Follow the steps mentioned below for the application process:
Application Form: fill in your visa waiver application by visiting iVisa.com.
Payment: make the payment for your visa with a credit/debit card or PayPal.
Documents: upload all your documents and submit your form. In case of any technical issues or general queries, contact our helpful and amiable customer service.
How safe is iVisa.com?
iVisa.com is a safe place and you can completely trust us with your personal details. We have a good encryption system that keeps all documents that have been shared confidential and safe. You can check the testimonies of our clients on our website.
I still have questions, what do I do?
If these questions were not enough, you can visit our website to find out more details about Netherland ETIAS for Vanuatu residents. You can also contact our customer support executives who are available 24x7 to help you with the ETIAS.