Citizens of the Dominican Republic can now travel to Schengen-member states like the Netherlands, with just one travel document - the Schengen Visa. You can even go on to any of the other 26 member states in the Schengen Zone with this authorization. Apply with iVisa.com for a smooth and convenient process and get ready to kickstart your wonderful journey.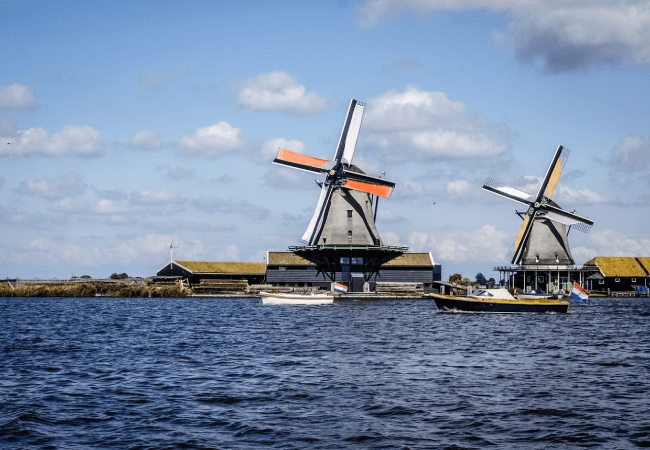 The picture-perfect towns lit up around during Christmas, charming gondola rides, serene countryside villages - we are sure that you are already convinced to pack your bags and visit the Netherlands. One of the best destinations to visit in Europe, the country has an endless list of attractions to keep you engaged all throughout the day.
Many of us avoid destinations that require visas, the primary reason being that the application process seems tiring and cumbersome. But, with iVisa.com, you join a community of travelers that get their travel documentation done in the blink of an eye. With our decorating services, your documentation will be done much faster than you thought.
Ready for your exciting Netherlands trip? Read along through the following Frequently Asked Questions about the Netherlands (Schengen) Visa for Citizens of Dominican Republic
Frequently Asked Questions
IF MY PASSPORT IS FROM THE DOMINICAN REPUBLIC WILL I REQUIRE A NETHERLANDS SCHENGEN VISA?
Every citizen of the Dominican Republic, even kids under 18 years of age, require a Netherlands Schengen visa to visit the Netherlands or any of the other Schengen nations irrespective of the touring purpose. If you want to get a Netherlands (Schengen) Visa for citizens of the Dominican Republic, start by applying here.
HOW LONG CAN I STAY IN THE SCHENGEN AREA WITH THE NETHERLANDS SCHENGEN VISA?
Travelers carrying a valid Netherlands Schengen Visa, can stay in Netherlands or in any of the Schengen countries for a period of 90 days within a 6-month period. Citizens of Dominican Republic must use the Schengen Visa for short-term visits, not for long-term trips.
WHAT INFORMATION WILL THE NETHERLANDS SCHENGEN VISA APPLICATION NEED?
Going for your Schengen Visa Application with iVisa.com, you will be asked for three specific things:
Your valid passport: Provide a clear scan of your passport, so that your personal information can be easily retrieved.
Your Email account: Give us an email address where we can contact you about things related to your Schengen Visa.
Your preferred payment method: You may use either a credit or debit card or even your PayPal account to pay for our services.
WHAT'S THE PROCESS OF APPLYING THROUGH IVISA.COM LIKE?
The iVisa.com platform uses a simple and easy-to-use method. It will only take you 3 simple steps that can be executed in less than 20 minutes.
Step One: Fill in the application form with all of the information that is requested.
Step Two: Double check everything and pick a processing speed.
Step Three: Proceed to pay and patiently wait for us to get the job done. We will email you when everything is ready.
WHAT ARE THE PROCESSING TIMES FOR THE NETHERLANDS (SCHENGEN) VISA FOR CITIZENS OF DOMINICAN REPUBLIC?
At iVisa.com we tailor our options to your needs. Pay for any of the three processing methods as per your requirements, and choose how fast you want your documents to be ready.
Standard: On our standard processing time, you will get the Schengen Visa for the lowest price among all the three processing options.
Rush: This is the halfway junction, you pay a little bit more than the Standard option and we speed it up for you.
Super Rush: We do everything with the quickest turn-around time. It is the costliest option among the three alternatives, but it is also the fastest method to get the Netherlands (Schengen) Visa for Citizens of Dominican Republic.
HOW SAFE IS IVISA.COM AS A PLATFORM TO USE?
Very safe! Not only do we have a top-notch platform, but we also have a team of experts handling everything with ease and caution! It might not sound like we are bragging (we might be), so we let our customers' reviews talk about our services and commitment.
CAN I TALK TO SOMEONE REGARDING THE NETHERLANDS (SCHENGEN) VISA FOR CITIZENS OF DOMINICAN REPUBLIC?
There is always someone here to help you out, 24/7! Contact our customer service team or if you don't feel like talking to someone, but still have more doubts, browse through our blog for more information on the Netherlands (Schengen) Visa for citizens of Dominican Republic.