Citizens of Haiti are not exempt from a visa when entering the Schengen Area, including the Netherlands, which is why they need to apply for a Netherlands (Schengen) Visa for Citizens of Haiti. This visa is available only by going to the embassy, but soon, iVisa.com will launch an online service that will allow travelers to apply for the Schengen Visa online.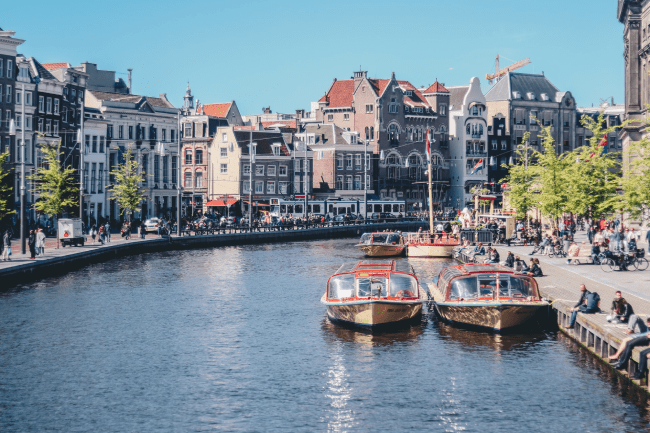 The Schengen Visa allows citizens of Haiti to travel and transit freely through the 26 countries that are part of the Schengen Area. It is a requirement if you are holding a Haitian passport looking to go into the Netherlands. The first step to acquiring this visa is applying for it.
Learn more about this visa by reading the questions below.
Frequently Asked Questions
Will I need a Schengen visa to visit the Netherlands if I'm from Haiti?
Haitian citizens are required to hold a Netherlands (Schengen) Visa for Citizens of Haiti whether they are arriving by land or by sea. The good news is that this visa will also allow you to travel to any of the Schengen area countries, so it is a great visa to have.
What documents are necessary to apply for the Schengen Visa?
The Schengen Visa application will require you to provide some information, but don't worry, it is mostly very easy to do so. These are the documents that are often required:
A valid passport: You need a valid passport that has not expired and has an empty page on it for your visa.
An Email account: We need to have a verified way to send you your information and contact you.
A Card: To pay for your application you can use a card (debit or credit are both accepted).
What are the processing options and fees?
Choose between a credit card or a debit cardYour application will have a specific fee depending on how fast you need it.
Standard Processing Time: As the name implies, this is our basic package. You pay the lowest price and get your documents in a standard time.
Rush Processing Time: For a small extra fee, we will speed up, so you can get your documents a little bit faster.
Super Rush Processing Time: Can't afford to wait? Get our premium, package where we will prioritize your application so that you get your documents ASAP!
How can I apply for this document with iVisa.com?
We do not offer the Netherlands (Schengen) Visa for Citizens of Haiti yet, but we will do it soon. Once it is ready, you will have to do the following:
One: Apply online by filling out the information we request and choosing what you need
Two: Review your forms and upload any required documents
Three: Click send, complete your payment information, and forget all about it until we send you an email.
Is iVisa.com 100% safe?
iVisa.com is an extremely safe and reliable platform. We have made it our business to keep our customers satisfied. Don't believe us? Check their reviews. We are committed to great service, using a safe state-of-the-art platform and an expert team at your service.
Where do I find more information about the Netherlands (Schengen) Visa for Citizens of Haiti?
Our superb customer service agents are only one click away, but make sure you navigate through our blog first because there are tons of articles there that may just have the answers you are seeking about the Netherlands (Schengen) Visa for Citizens of Haiti.
iVisa.com Recommends
Have you ever thought about what you can do in the Netherlands? There are lots of entertaining places to visit, from beautiful parks to small-and-cozy towns, making this travel experience unique. Besides, since the Netherlands shares borders with Germany and Belgium, it is a great point to start a European Tour (in case you are planning one).
The first point we have to recommend about the Netherlands is Amsterdam, because it has numerous attractions to enjoy. Here, you can easily explore the Rijksmuseum, where you will find masterworks from the Golden ages as well as incredible architecture from the Middle Ages. You can also visit the Anne Frank Museum, which is basically her house. In this place, you will see where she lived and hid during the Second World War.
Do you prefer something more artistic? Then get ready to explore the Van Gogh Museum, a place built in honor of this impressive artist and his contemporaries. Are you more comfortable with long walks? Then grab your things and get ready to enjoy the canal tours. There is always something to do in the Netherlands, so better get ready for the adventure if you are planning to visit it!