Applying for a Netherlands Schengen Visa might be tedious if you do it by yourself, but for your convenience, at iVisa.com we have created an online service that will allow you to apply for this visa online. It will be available soon, but by now, we are ready to help you solve all the doubts related to the Netherlands Schengen Visa Validity.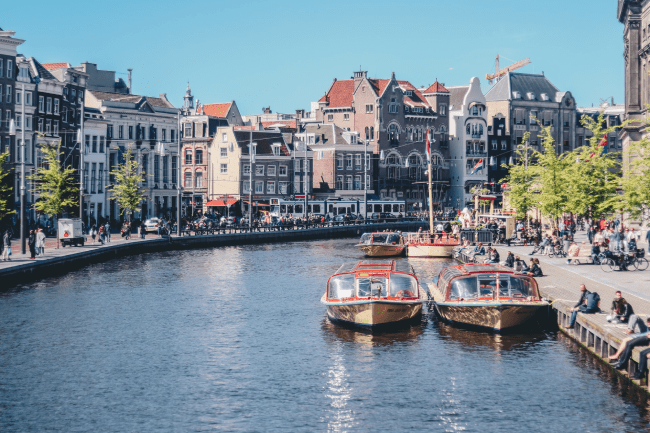 When scheduling a trip to the Netherlands, you must have a better understanding of the application procedure of Netherlands Schengen Visa and Netherlands Schengen Visa Validity. Applying for this document by yourself is difficult, as you need to spend a lot of effort and time. iVisa.com understands your challenges, and that's why we offer our unbeatable services to obtain the Netherlands Schengen Visa.
Frequently Asked Questions
What Does the Netherlands Schengen Visa Mean?
If you are planning a short trip for tourism or business purposes from a third country to the Netherlands, you need to apply for a Netherlands Schengen Visa. This travel document allows you to enter other Schengen countries as well. The Schengen Visa is, as the name implies, a visa that allows you to visit the Schengen area without any complications.
To know more about Netherlands Schengen Visa Validity, you can contact us because we have been providing travel-related documents for many years and we know these documents inside-out.
What should I know about the Netherlands Schengen Visa Validity?
The Netherlands Schengen Visa is used for shorter trips, so the Netherlands Schengen Visa validity is short. When you visit this country, you can stay for a maximum of 90 days within a period of 180 days utilizing this document.
What documents do I need to process a visa online?
Once you are ready to you apply for the Netherlands Schengen Visa with iVisa.com, you will have to get a few documents first. Gathering these documents is not a difficult task, as these are the most basic documents that everyone has:
A passport and its scanned copy so that we can collect your information correctly.
An email address so that we can send your document online.
For the payment of the processing fee, you must have a debit/credit card.
What are the processing times and fees?
We provide you with three options for processing and the cost depends on the processing time of the Netherlands Schengen Visa. Based on your requirements, you can select the one that suits you best:
Standard Processing Time: If you have sufficient time for your trip, you can select this affordable option and get your document in an average time.
Rush Processing Time: If you don't have much time and need your document a little earlier, go for this option and get your document at a more substantial amount.
Super Rush Processing Time: Need your document urgently? Pay a higher cost and get your document by choosing this option as soon as possible.
How can I apply for my Schengen Visa online?
Choosing our services to get the Netherlands Schengen Visa is one of the best decisions of your life, and you will not regret it as we can provide your document hassle-free and stress-free. You just have to follow three steps, that take only 20 minutes:
First: Apply for the document by filling out an application form to provide your correct details.
Second: To confirm your details are correct, review all the data you have filled in the form.
Third: Finish your application by paying the processing fee, uploading the documents, and sending the form.
Is iVisa.com safe?
As we have been serving our customers for many years and used advanced systems for storing your data safely, you can find our services reliable, simple, affordable, on-time, and transparent to obtain the Netherlands Schengen Visa.
What should I do to clear my doubts?
If you have doubts regarding Netherlands Schengen Visa, go to our website or call or email our customer care agents to get more info about the Netherlands Schengen visa validity.
iVisa.com Recommends
It is very difficult, if not impossible, to get bored in such an amazing country as the Netherlands. You'll have to prepare your mind, soul, and stomach for everything you'll appreciate here, including delicious food, beautiful floral landscapes, and photogenic bridges. It is a unique place in all of Europe, full of a quiet lifestyle and calm environments, especially for its so-friendly and respectful citizens.
Are those citizens respectful of the environment? Yes, a lot, and why is it so important? Because the Netherlands has quite modern policies to take care of its territory, including the constant use of bicycles (more than cars, indeed). In fact, the Netherlands is the country with the largest number of bicycles in the world. To give you an idea, the Netherlands has a population of 16,690,000 people, and there are 16,500,000 bicycles! Almost the entire population has bicycles!
In short, this is just a taste of what you can enjoy there because without a doubt it is a country made to enjoy nature to the fullest with its tulip fields and windmills.