Japanese citizens have it easy when it is time to explore countries like New Caledonia, as they do not need many documents to enter. Many Japanese citizens may ask themselves How Can Citizens of New Japan Enter New Caledonia During Coronavirus? and at iVisa.com We are ready to help them with the answer.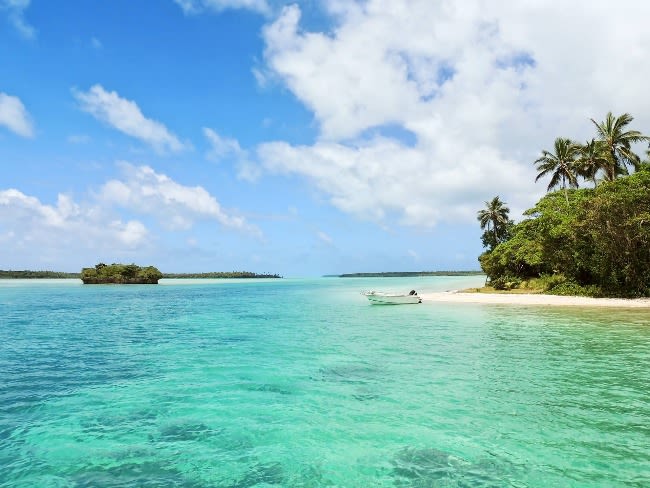 To travel to New Caledonia, Japanese citizens need a New Caledonia Travel Certificate, which is an automated document that is easy to get. Additionally, they must obey other health protocols that we will explain in the following lines.
Keep reading below to see the answer to "How Can Citizens of Japan Enter New Caledonia During Coronavirus?".
Frequently Asked Questions
What are the New Caledonia travel restrictions?
Many Japanese ask themselves: How Can Citizens of Japan Enter New Caledonia During Coronavirus?, which is why we are ready to help!
The first thing to consider is the Covid restrictions. To enter New Caledonia, Japanese citizens need a vaccine certificate, at least if the traveler has been vaccinated. If the traveler has not been vaccinated, a negative PCR test will be enough.
With a vaccine certificate, the traveler can quarantine for 7 days, while with the PCR test, the quarantine extends to 14 days. In both cases, the quarantine must be completed at any accredited hotel by the government (for example, Hôtel Beaurivage or Hotel Gondwana).
What is a New Caledonia Travel Certificate and what do I need to get it?
The New Caledonia Travel Certificate is a travel document that permits you to enter this territory by offering your health and travel info.
Many Japanese citizens have asked themselves "How Can Citizens of Japan Enter New Caledonia During Coronavirus?", and for that, we remind them that the only way to do it is with a vaccine certification or a PCR test. However, the New Caledonia Travel Certificate is also necessary.
To apply for this document, the following is needed:
A valid passport
A vaccine certificate or PCR test
A valid email address
A means of payment (debit/credit card).
What are the processing times and prices?
We have three processing options with different costs depending on how soon you want to get this document:
Standard processing service: which is the most affordable price.

USD 20.00

-

24 hours

Rush processing service: if you want to obtain this document a bit faster.

USD 35.00

-

8 hours

Super Rush processing service: this is the best option if you want your document as fast as possible.

USD 60.00

-

4 hours
Can I trust iVisa.com?
Yes! iVisa.com utilizes modern software that doesn't put your private information at risk. Additionally, we have super agents that are ready to help you with anything you need.
Where can I find more information?
To learn more about this question: How Can Citizens of Japan Enter New Caledonia During Coronavirus? We recommend you keep in touch with our customer service team. You can also read more information about other travel items at iVisa.com.
iVisa.com Recommends
New Caledonia has many things to offer, and one of the most notorious is its capital city: Nouméa. This city has a long coastline with several bays, as well as pristine waters and amazing spots to get a great view. However, Nouméa is more than nature, it also has cultural offerings and important museums to the history of this land.
The Caledonian capital gives you what you expect (and more) of the Pacific: it is a city to wander about in and live well, especially if we talk about relaxing beaches and a colorful lifestyle. The bay of this land attracted the first Europeans to settle here starting in 1853 and since then, it has been a tourist point that anyone should visit at least once in a lifetime.
Noumea has established its Pacific identity thanks to a blend of cultures and styles. You can see this cultural blend in gastronomy, but also other attractions and even the architecture. Here, you can see a lot of colonial-era houses, and many of them have been beautifully restored, for example, Maison Célières, Château Hagen, and the old Nouméa City Hall.
By visiting Nouméa you'll surely love the first sight of New Caledonia, and you'll get ready for more!