New Zealanders might have an amazing country full of beaches, but that doesn't mean they're not interested in getting to know other places like New Caledonia. Therefore, it is not strange to see this question often: How Can Citizens of New Zealand Enter New Caledonia During Coronavirus? and at iVisa.com we are ready to answer it!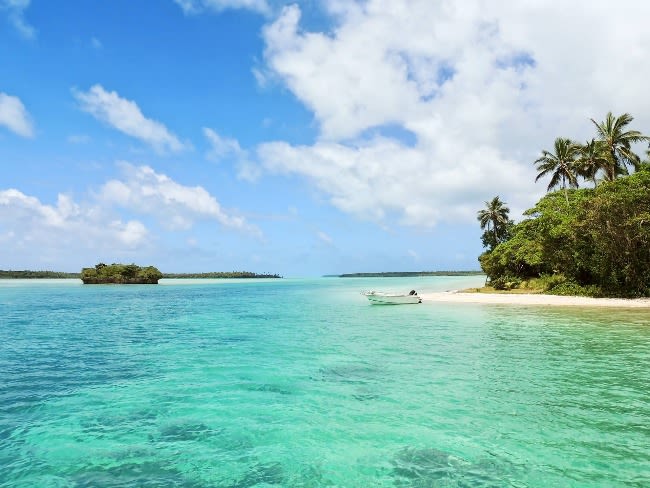 To enter New Caledonia, New Zealanders need a New Caledonia Travel Certificate, which is an electronic document easy to obtain. Aside from that, they must follow other health protocols that we will explain in the lines below.
Keep reading to find out the answer to "How Can Citizens of New Zealand Enter New Caledonia During Coronavirus?".
Frequently Asked Questions
What are the New Caledonia travel restrictions?
Firstly, a vaccine certificate is necessary if the traveler has been vaccinated. If the traveler has not been vaccinated, they can offer a PCR test. The PCR test should be taken within 24 hours before boarding the plane.
Secondly, a quarantine is also mandatory, but the duration may differ. It can last 14 days if the traveler hasn't been vaccinated, but 7 days on the contrary (with the vaccine certificate, it must have the 2 doses included).
Some New Zealanders may ask themselves: How Can Citizens of New Zealand Enter New Caledonia During Coronavirus? and for that, we are ready to assist them!
What is a New Caledonia Travel Certificate and what do I need to get it?
The New Caledonia Travel Certificate is an online document that allows you to enter this country by offering your health and travel info.
Many New Zealanders have asked themselves "How Can Citizens of New Zealand Enter New Caledonia During Coronavirus?", and that's why we remark that the only way to do it is with a vaccine certification or a PCR test. Also, it is necessary to offer the New Caledonia Travel Certificate.
This is the list of items required to apply for the certificate:
A valid passport
A vaccine certificate or PCR test
A valid email address
A payment method (debit/credit card).
How much does the New Caledonia Travel Certificate cost?
We offer three processing services with different prices depending on how fast you want this document:
Standard processing service: for the most affordable price.

USD 24.00

-

24 hours

Rush processing service: if you want to receive the document sooner.

USD 42.00

-

8 hours

Super Rush processing service: you have to pay the highest price with this option, but you get the document as fast as possible.

USD 72.00

-

4 hours
Can I trust iVisa.com?
Yes, for sure! iVisa.com has developed a modern platform that doesn't put any detail of your private information at risk. Plus, we have a team ready to help you with anything you need.
Where can I find more information?
To receive more information about this question: How Can Citizens of New Zealand Enter New Caledonia During Coronavirus? We suggest you keep in touch with our customer service agents. Feel free to also read more information about other travel items at iVisa.com.
iVisa.com Recommends
For New Zealanders, New Caledonia is a must as it is very close to New Zealand. This place is a huge lagoon registered on the UNESCO World Heritage list and it is full of exotic beaches Poindimié, Poe Beach, and Plage de la Roche Percée.
This territory is a land of welcome and culture, so here you can enjoy warm people ready to treat you in the best way possible. Not to mention that it has many places to explore and forget about the world. For example, the Hanawa Blue Hole, a deep underwater hole that might be intimidating at first sight, but it's worth the visit once you admire the surrounding area. Another example is Ouvéa Island, a lagoon that beautifully combines flora and fauna to make you fall in love instantly. This island offers numerous white sand beaches and a lot of coconut plantations so that you can enjoy your piña colada with ease.
These are just some of the things you can enjoy in New Caledonia, but there are many things that we cannot mention as it would take you hours to read! Be aware that this place is not boring at all!